Finding the best gift ideas for 13-year-olds is no easy task. These kids are at an age where their tastes are simultaneously firmly established and constantly changing. Just when you think you know what they like, the latest trends knock those things off the list and you're back at square one. Don't worry, parents and well-meaning gift-givers, we've got you. Here are 40 of the best gift ideas for 13-year-olds that won't go out of style anytime soon.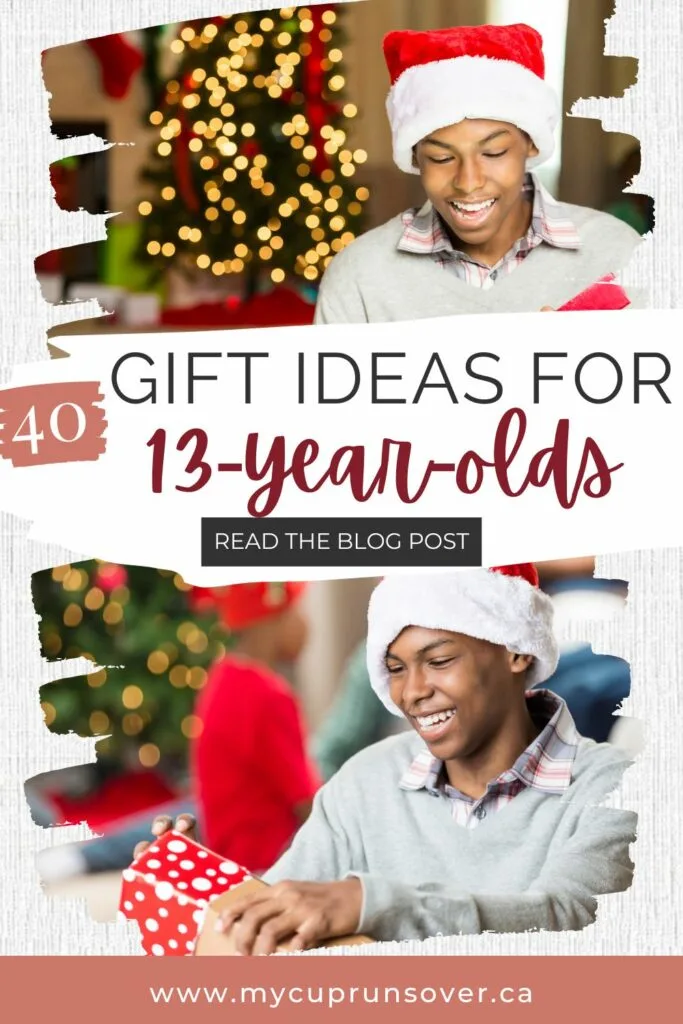 Affiliate disclosure: This post may contain affiliate links, which means we may receive a commission if you click a link and purchase something that we have recommended. Please read our disclaimer for more details.
How to Choose a Gift for a 13-Year-Old
As a parent of two teen girls and the purchaser of a never-ending stream of birthday gifts (four kids x a dozen friends each x birthdays + Christmases = me being on a first-name basis with the Amazon delivery guy), I've spent my fair share of time agonizing over what to buy for 13-year-old boys and girls.
I've also been on the other side where other parents are texting me ahead of my kids' parties asking what they'd like for their birthdays and I've had absolutely no idea what to tell them. How do you politely tell someone your kids are broke and their wishlists are incomprehensible and really they'd just like $20 to put toward the jacket or shoes they have to have because all of their friends are wearing them?
It's funny—my teenage girls would never think to give their friends cash for their birthdays or Christmas. They put so much thought into putting together personal and meaningful gifts for their friends (usually some combination of a journal, a mug, a candle, a book, and goodies).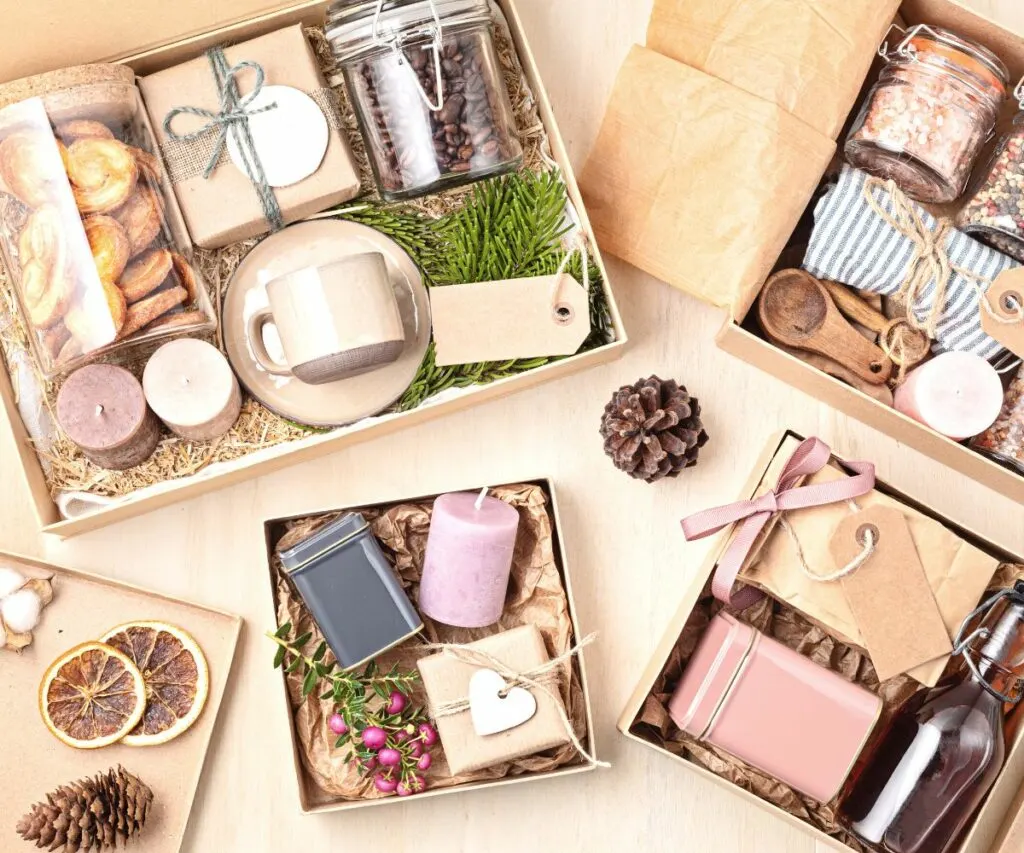 And their friends seem to appreciate gifts like these a lot. And yet, when asked, few would be able to specify that this type of gift is what they wanted. They either haven't given it a lot of thought or they're too shy to say what they'd truly like. So usually, what comes out when my kids are asked what they'd like is either nothing in particular or perhaps a gift card.
So what's a well-intentioned gift-giver to do? If you're like me, giving cash or a gift card is probably your last option. Although they're appreciated, they can come off as feeling last-minute and impersonal. But you also don't want to give them the next fad item that they'll tire of in a week and their parents will be tripping over for the next six months before they silently donate it to the thrift store.
To get you started, consider these three questions before you start your gift-hunting journey.
Who Are You Purchasing For?
The perfect gift will look different for each person, so it's important to consider the recipient and the occasion.
Is it your own child?
A niece or nephew?
One of your kids' friends or friend's kids?
And what is the occasion? Is it a birthday present? A Christmas gift? Or do you need fun gifts for other special occasions like middle-school graduations, bar mitzvahs, or baptisms?
If it's your own child, you probably have a great sense of what they like, want, and need. This can be a good place to start mining for ideas, though it's often nice to surprise them with something unexpected too, especially if it's Christmas and you're thinking of giving them more than one gift.
Think, too, about your budget. If it's a quick birthday present for your 13-year-old daughter's classmate, you may want to cap your budget at $20-$30. If you're celebrating your own son or daughter's thirteenth birthday and really want to give them a gift to remember, you may want to allocate a more significant amount.
If you're purchasing 13-year-old gifts for someone else's child, perhaps a young teen who you don't know as well, you may need to call in a bit of help.
Who Can You Ask for Help?
Choosing the best gifts is often a team effort. Even if you know your favorite teen really well, there may be new tastes or preferences that they haven't mentioned to you yet. It could be as simple as a new favorite color that they're currently obsessed with.
When in doubt, call in reinforcements. Their parents, friends, and siblings can often help confirm or correct any information you have that you're using to guide your gift-buying decision. For example, if a teen mentioned to you a few months ago that they're really into art right now, you can check with their parents to make sure they're still into it and find out what supplies might help them take their hobby further.
Or if your daughter has been talking non-stop about an Aritzia super-puff jacket and you've decided to make her dream come true, you can consult her sister or friends to see what color and style she's most in love with.
How Can You Choose a Gift You Feel Great About?
Finally, in any gift guide I write, I always try to take a minute to talk about conscious purchasing, so bear with me for a few sentences.
If you're reading this article, I assume you're someone who loves giving gifts (or at least you're someone who has resigned themselves to the task of giving gifts and wants to do it well). You probably give and receive gifts on a fairly regular basis.
You, and most of your friends, probably have way more stuff in your homes than you'd like to, driven partially by this generous gift exchange that you partake in.
At some point, it starts to feel like too much. We don't have space for all our stuff, our homes feel cluttered, our kids have more toys than they could ever play with, and we're hauling trunkfuls off to the local thrift store every few months without thinking too much about the impact all that stuff is having on the planet (not to mention our wallets).
I get it. I love giving gifts more than anything. It's one of my primary love languages and I can never resist an opportunity to put together something special for someone I love.
But these days I'm leaning more and more toward experiences and consumable gifts that will not end up collecting dust or creating clutter in someone else's home. I want to give things that can be enjoyed in the semi-immediate future and hopefully remembered for years to come.
If I am going to give a physical gift, I want to pick good quality, sustainable things that will not go out of fashion quickly and that will last them a while. I also lean towards gifts that will help them nurture a passion, teach them something, provide ongoing entertainment for them, and/or help them connect with others.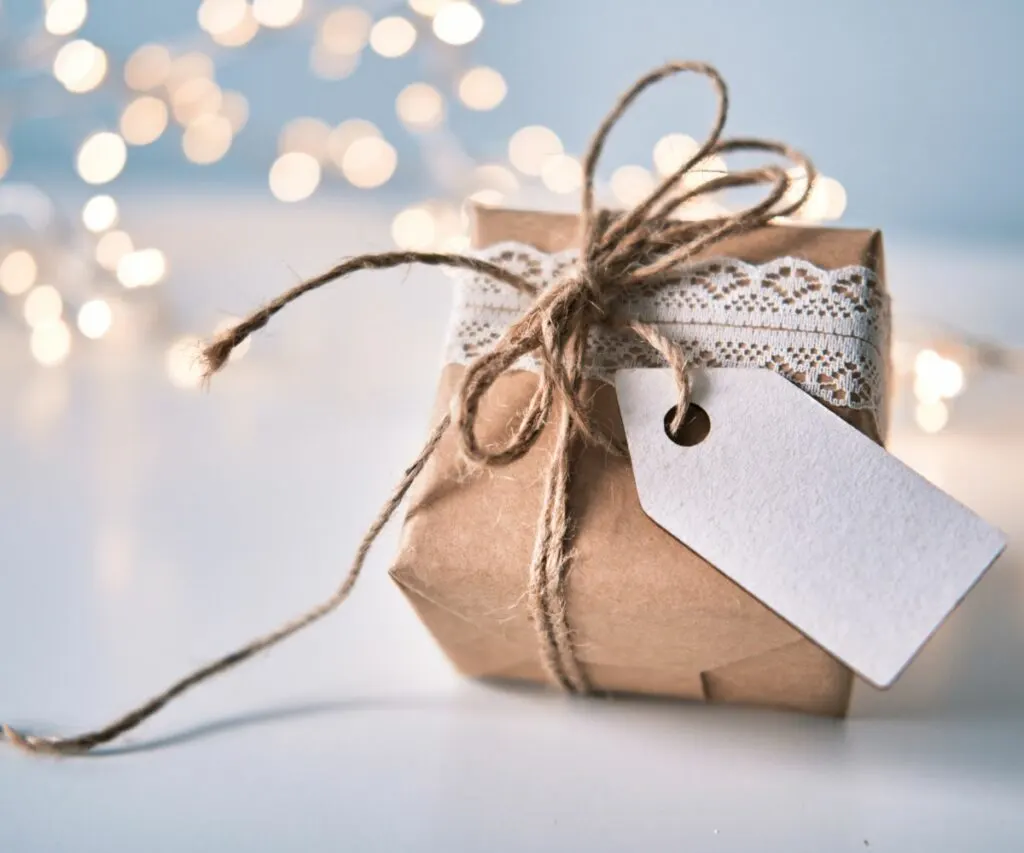 Take a minute to think about your gift-giving values and measure each gift you consider against them. This will help you choose a great gift that you feel happy about every time.
Experiences and Consumable Gift Ideas for 13-Year-Olds
To start our list of gifts, then, let's talk about experiences and consumable gifts. These are gifts that allow the recipient to have a fun experience, like going to a concert or a professional sports game, or gifts that they can use up, like edible gifts or candles.
These types of sustainable gift ideas are always at the top of my list.
Membership to a Local Museum or Other Attraction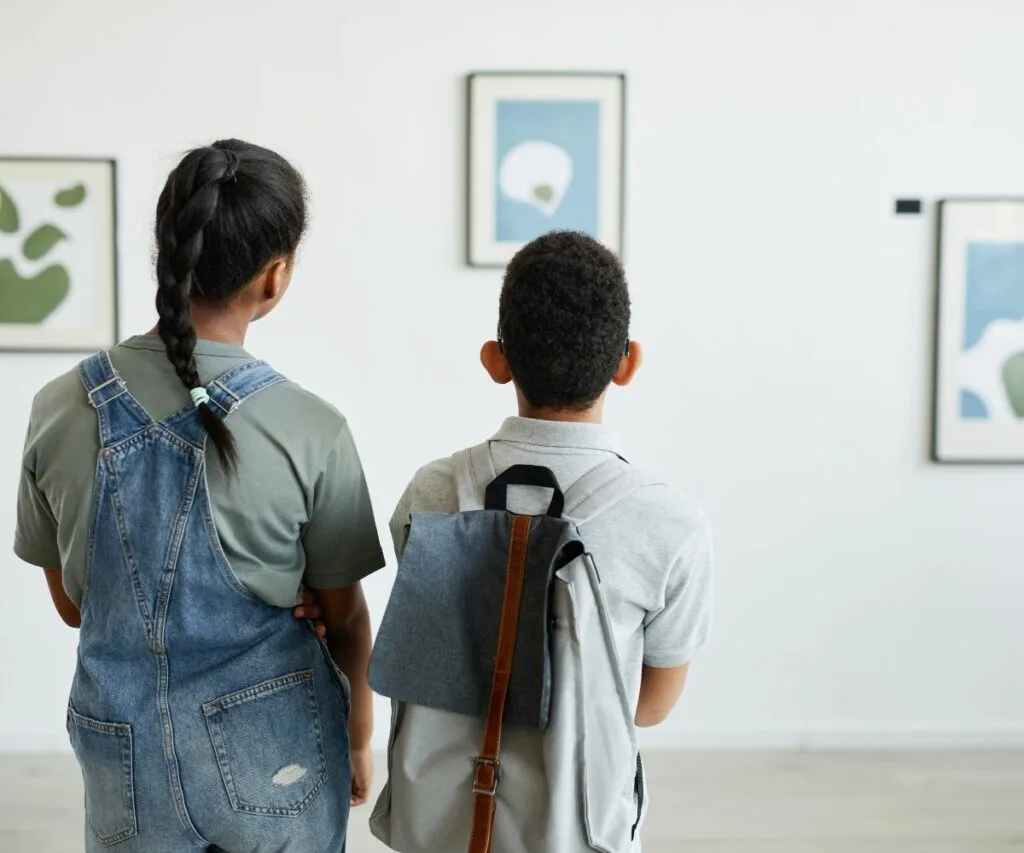 If there's a local attraction your recipient loves going to, consider giving them tickets, or a seasonal or annual pass. Options include science centers, aquariums,
zoos, lift passes to ski hills, and art galleries.
Gift Basket with Their Favorite Treats
One of the many joys of the teen years is being able to eat all kinds of goodies without worrying too much about the consequences (besides maybe a skin outbreak or two). Fill a basket or box with their favorite things to eat and you're good to go. I would caution, though, against going too heavy on the candy if you go this route. A recent trend at birthday parties has been to include large bags of candy along with other gifts and many tweens and teens are ending up with huge hordes of sugar at the end of the day.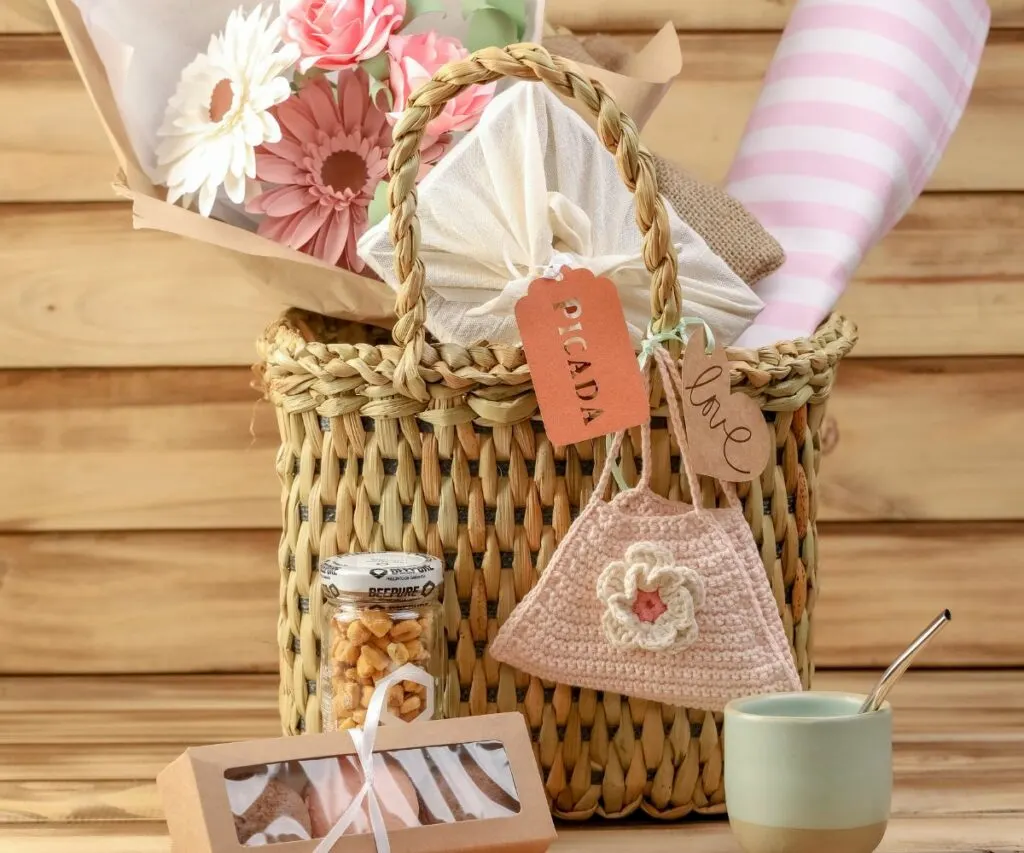 Tickets to a Concert or Sports Game
​If your child hasn't been to a live concert or a professional sports game to see one of their favorite musicians or teams before, thirteen would be the perfect age to give them this memorable experience. If they have a close friend who shares their taste, it would be so much fun to make it a double date with their friend and his or her parent.
A Special Interest Class
Nurture your child's passions and hobbies this holiday season by gifting them with enrollment in a one-time or ongoing classes to learn something they love. Examples of popular classes include photography classes, cooking lessons, music lessons, art classes, and coding lessons.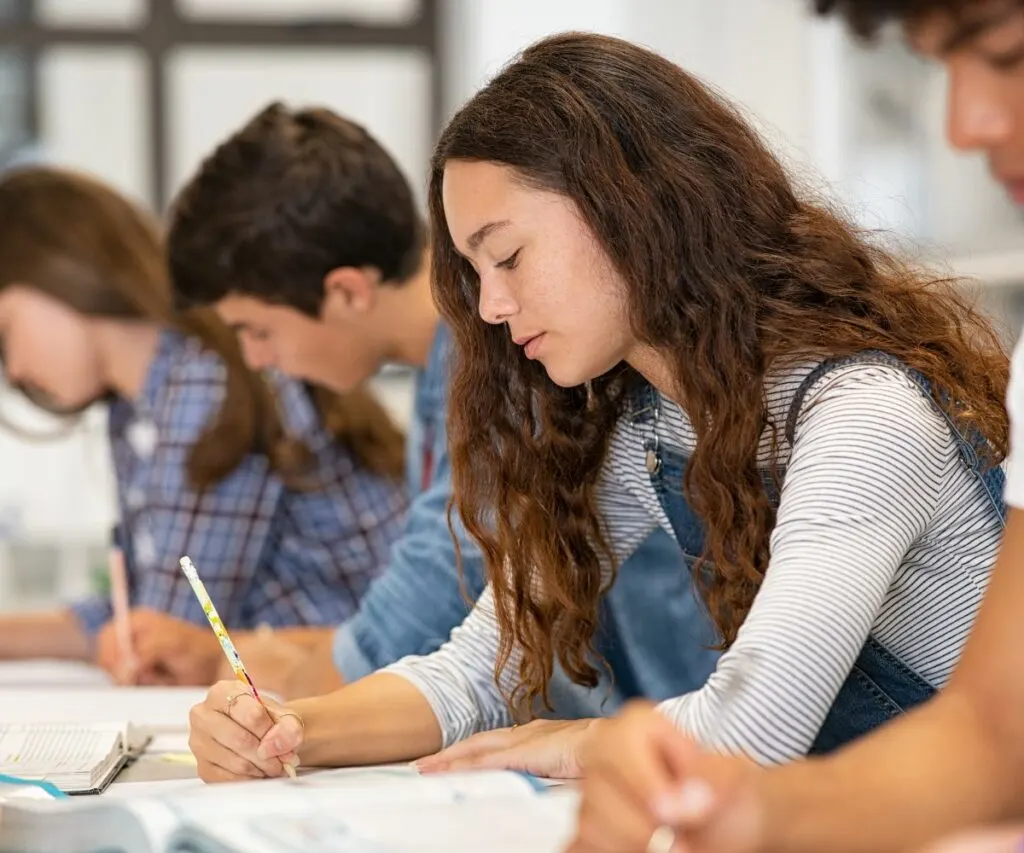 Movie Tickets
​For a more casual gift, movie tickets are one of my top picks. You can plan to go on a date to the movie of their choice together or encourage them to go with some of their friends.
Photoshoot
​While this gift will not be appreciated by all young people, it may be the perfect gift for some. A lot of tween girls feel uncomfortable with the way they look. Arranging for a professional photoshoot could be the perfect 13th birthday girl gift to help her see another side of herself. You can help her do her hair and makeup and pick a new outfit that she feels amazing in and hire a professional photographer to take some great shots. You could also do a mother-daughter or family photoshoot.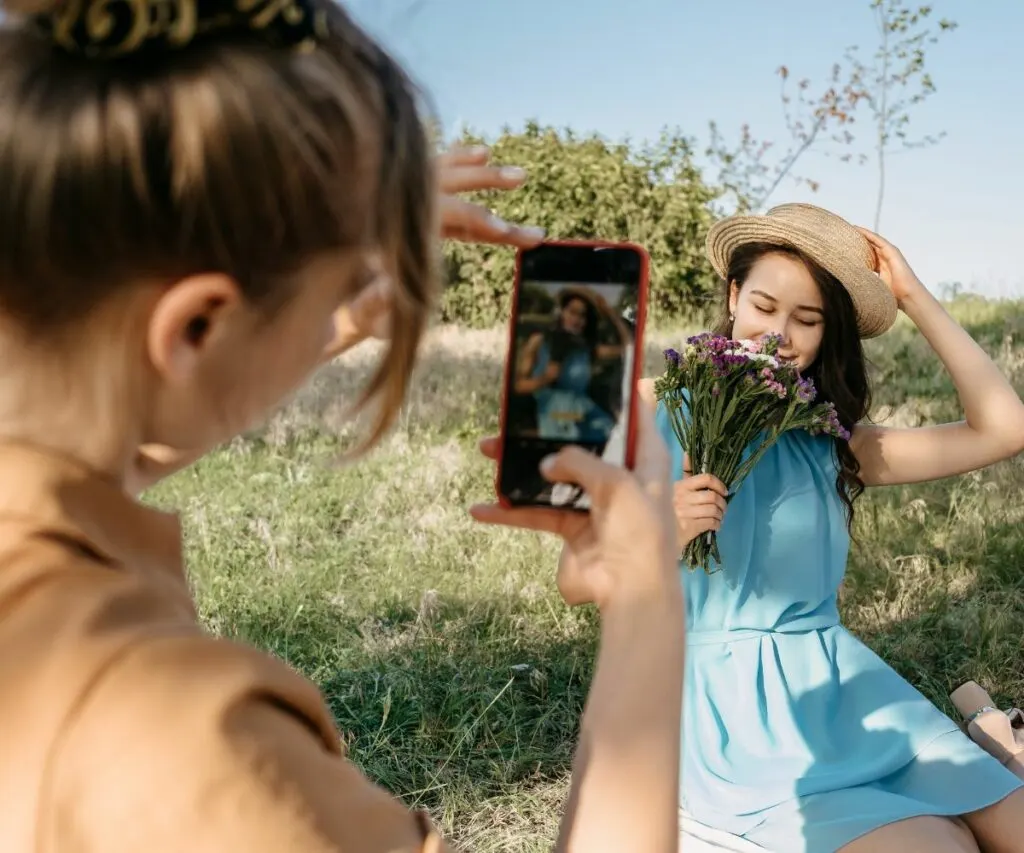 If your kids are into doing background work in movies and TV shows like mine are, you could also use this as an opportunity to get professional headshots done.
A Parent-Child Retreat
​One of the most special things you can do with your child is go away on a trip alone together. This is particularly meaningful if you have multiple kids and they're not used to getting a lot of one-on-one attention. Our family usually does a mother-child trip for 10th birthdays and a father-child trip for 13th birthdays, but anytime a kid gets to do something out of the ordinary with a parent is a great chance to show them just how loved they are.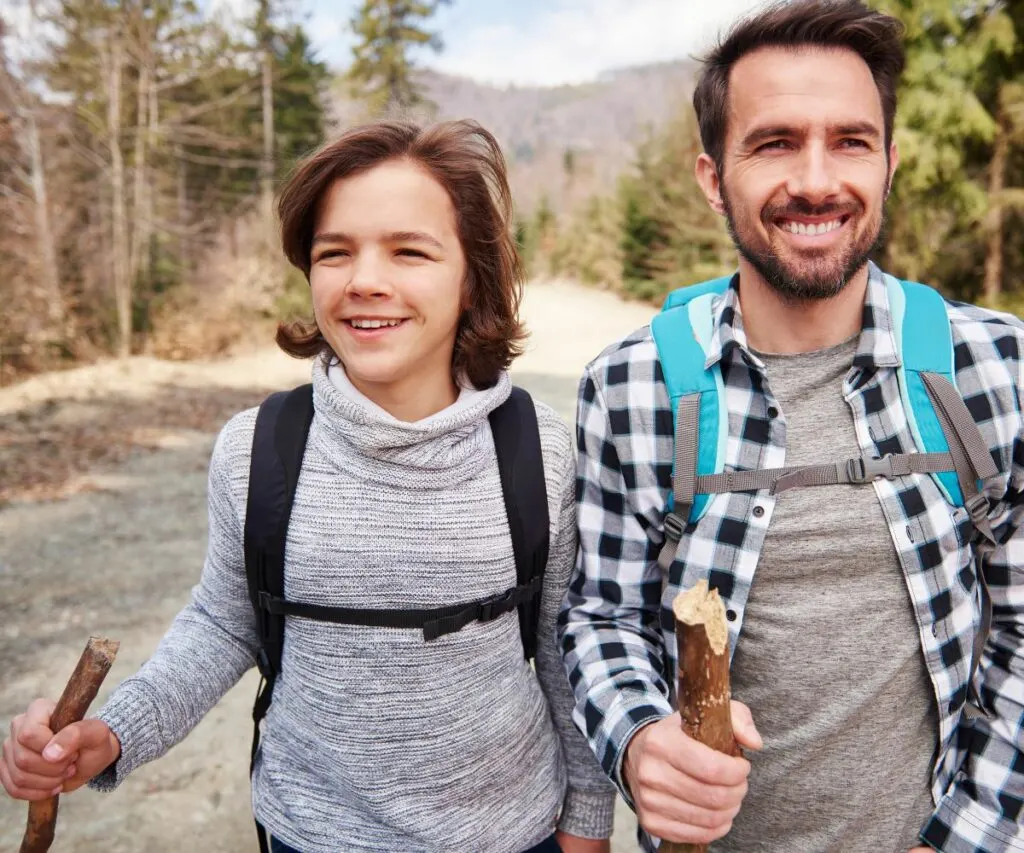 Coupon for an Experience of Their Choice
Give them some control over their gift by letting them choose one or more aspects of it. Make a handmade coupon that they can redeem for a unique experience such as a local road trip (they choose the destination and activities), a date with you at their favorite restaurant, a progressive meal where you have different courses (appetizer, main, and dessert) at three different locations, or a summer camp of their choice.
Snack Subscription Box
One thing can be counted on with teens—they always seem to be hungry. Satisfy their cravings with a fun and healthy snack box subscription.
A Gift Card to Their Favorite Store
If all else fails, or you really need a last-minute gift, no 13-year-old girl or boy will scoff at a gift card to their favorite store.
Physical Gifts for 13-Year-Olds
Of course, there are times when you really just want to wrap up a traditional gift and see the delight on the kid's face when they tear it open. Here is a wide range of gifts sure to please even picky teens.
Water Bottle
Make sure they're getting adequate hydration with a slim water bottle that can fit easily into backpacks and will keep water cold all day long.
Art Supplies
If the 13-year-old in your life is into art, consider giving them supplies to help further their creative explorations. Top choices include:
An Advanced LEGO Set
LEGO's not just for young kids. Even older teens (and, let's be honest, adults) can get endless enjoyment from an advanced LEGO set. Some of our favorites include:
Games
Games are a great way for young teens to connect with their friends and families. You could opt for a classic game like Dutch Blitz or try one of these more modern options.
Electronic Devices
​While I'm not usually a big fan of buying more electronic devices for teens, there are a few that I think are really helpful for making the most of the devices they already have.
Bluetooth speaker: Help kids enjoy their music more fully with their own Bluetooth speaker. They can wirelessly connect any of their electronic devices to it and jam to their heart's content.
Smartwatch: A smartwatch like a FitBit, an Apple Watch, or a Samsung watch can not only help track their health and fitness goals, it can also make it easy to stay connected with them while they're out without them always having to have their phone with them.
Portable charger: A portable charger will ensure (or at least increase the odds) that their devices stay charged while they're out so you'll be able to reach each other.
A More Sophisticated Fidget Toy
Fidget spinners were all the rage a few years ago, but now you hardly see them anywhere. Still, maybe kids and teens find they're able to focus better if they have something to hold in their hands. Check out these upgraded ideas that are a little more entertaining for thirteen-year-olds.
A Coming-of-Age Book
Nothing says "thirteen" quite like a coming-of-age novel, right? Around seventh or eighth grades, kids tend to move away from the middle-grade novels that once held their interest into slightly heavier topics. Relationships, identity, and finding one's place in society are a few of the themes that start to dominate the books for these youngest teens. Here are a few ideas to get you started.
Beauty Products
Self-care and beauty products make great gifts for teen girls and teen boys alike. Though your brand and product choices will vary depending on who you're purchasing for, all kids this age should learn how to take care of their skin as much as possible. A fun DIY Christmas gift to put together is a self-care gift basket for teens. Consider including:
Jewelry
​Jewelry can be a little tricky because most people have particular tastes about which kinds they like to wear. However, if you know the 13-year-old in question pretty well, one of these might be a safe choice.
Whichever gift you decide to buy, I'm sure the teen in question will be thrilled to receive it. Leave a comment and let us know which gift ideas for 13-year-olds you decide to go with.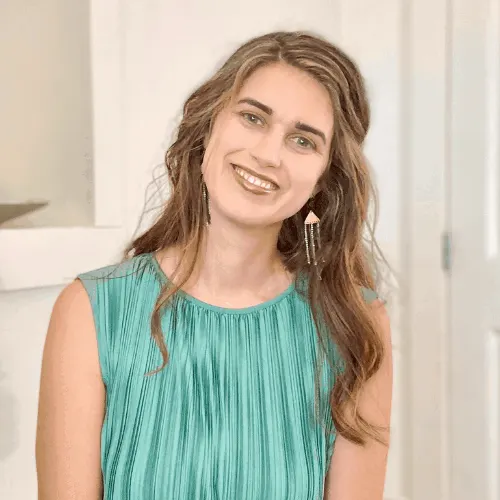 Sophie Agbonkhese is a writer, homeschooling mother of four, and a recovering overachiever (who occasionally relapses). She is the founder of My Cup Runs Over, a site dedicated to helping busy women simplify and enrich their lives. When she's not writing or debugging websites, Sophie spends her time reading, dancing, bullet journaling, reading, gardening, listening to audiobooks, and striving fruitlessly to have a clean house for at least five minutes.