If you're wondering what to get your tween for Christmas, you're not alone. It can be tricky to find gift ideas for tweens that are age-appropriate and interesting, but we've got some ideas to help you out.
From fun items that will make them feel grown-up to educational presents that will help them learn and develop, there is something for every tween on this list. We will also share some tips on how to pick the perfect gift for a tween. So if you are in need of inspiration, read on!
How to Choose the Perfect Gifts for Tweens
1. Consider their interests
When thinking about the perfect present for a tween, it is important to consider individual interests. Start by finding out what they are passionate about. What hobbies have recently captured their attention? Are they reading more books or taking on DIY projects? What topics hold them rapt in conversation with their friends?
Think about what kind of gifts might nurture these interests. Books, art supplies, instruments, outdoor equipment—all of these can support a growing interest and provide fun new experiences. If your tween enjoys sports or physical activities, you may want to think about getting them something to take that activity to the next level, such as a golf putter or winter sledding gear.
The best gift will speak directly to the recipient's interests and make them light up with delight! It may seem like a challenge, but thoughtful consideration and creativity make it possible to find just the right item every time.
2. What kind of activities do they like to do?
Take time to reflect on their favorite activities. How do they spend the majority of their free time? Do they love coming up with new inventions? Playing sports? Redecorating their room frequently?
Taking the time to gain insight into how a tween spends his or her time can make all the difference when shopping for the perfect gift. As they are learning more about themselves and exploring who they are, showing that you care about and value their individuality can go a long way toward making them feel special and seen.
Whether it's a book with fun science experiments to try, fun new athletic gear, or an exciting addition to their bedroom décor, the best gifts for this age group are personal ones that inspire them to keep learning and creating in the ways they enjoy most!
3. What are their favorite colors and styles?
Another important consideration when choosing a gift for this age group is to seek out items in different colors and styles. Tweens are already particular about what they like and don't like, so giving them something that reflects their favorite colors or different patterns will further highlight their different preferences.
Prior to deciding which gifts to select, make sure you know which styles and hues the recipient gravitates toward, particularly if you're going to buy them clothing, accessories, or decor. Do they prefer more traditional styles or do they like more vibrant and eccentric looks? Perhaps they have different color preferences depending on certain times of the year such as warmer tones during summer months or cooler shades in the winter.
If you want them to get lots of use out of your gift, make sure you understand their unique personal style. If you struggle with this, ask someone else close to them to help you out.
4. Do they have any siblings or friends who might be good references for gift ideas?
If you're looking for great gift ideas for tween girls or tween boys, enlisting the help of their siblings or friends is a smart place to start. Those closest to them know very well what kind of things they like, so if you have trouble picking out the perfect present, ask their sibling or friend for help.
They will often be able to provide a range of great gift ideas based on what they know about the tween's favorite things and interests. And it's always amazing just how much tweens can come up with when it comes to what fashion items, books, or digital gadgets their friend or sibling would love. By harnessing the tween in question's network of family and friends, you'll have a great way of finding special gifts that make them wonder how you know them so well.
5. Are there any specific things they've been asking for lately or mentioning that they want/need?
Finally, the key to being an excellent gift giver is to pay attention to what they talk about all year long. Don't wait until the holiday season is upon you before considering what to get them. One benefit of tweens is that most of them talk a good deal of the time, often about things they wish they had. Listening to these monologues is the perfect way to clue into their desires.
That obviously doesn't mean we want to—or should—get our kids everything they mention. The latest tech gadgets like a GoPro Hero or an instant camera might not be in the budget or they may not be things you want your kid to have. That's totally fine. Kids don't expect that they're going to get everything they fantasize about, and some of those dreams are pretty fleeting anyway.
But if there's something they've mentioned multiple times, it may be time to pay attention. Particularly if they're not able to progress in a skill or hobby without that item or if they've started saving up for it themselves, checking that item off their wish list for them could be the easiest way to solve your gift-buying dilemma.
Finding the Best Gift Ideas for Tweens
If you're still stuck on what to get your tween for the holidays, don't worry. We've got you covered. Check out the products above to find the best gift for your tween—something they will love and use all year long. And if you need more ideas, be sure to enlist the help of friends or siblings—they might have an inside scoop on your tween's most coveted items. Have a happy holiday season!
Need more gift ideas? Check out some of these other gift guides: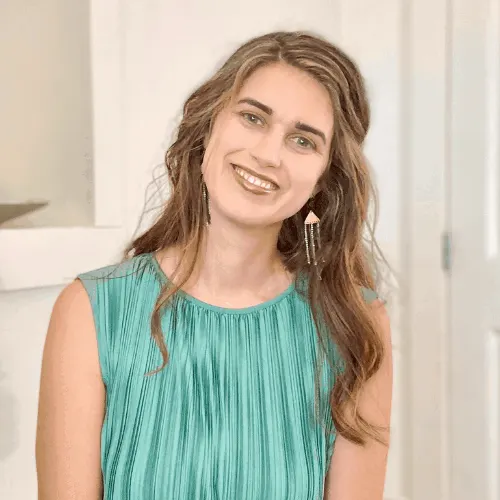 Sophie Agbonkhese is a writer, homeschooling mother of four, and a recovering overachiever (who occasionally relapses). She is the founder of My Cup Runs Over, a site dedicated to helping busy women simplify and enrich their lives. When she's not writing or debugging websites, Sophie spends her time reading, dancing, bullet journaling, reading, gardening, listening to audiobooks, and striving fruitlessly to have a clean house for at least five minutes.