Last updated on April 23rd, 2021
Easter is one of those holidays that's traditionally celebrated with a huge meal, often featuring a ham in the starring role. But vegans and vegetarians love celebrating Easter with a wonderful meal, too! Whether you're celebrating with a brunch or a dinner, these vegetarian Easter recipes will bring the flavors of the Mediterranean to your table and have people asking, "Ham? What ham?"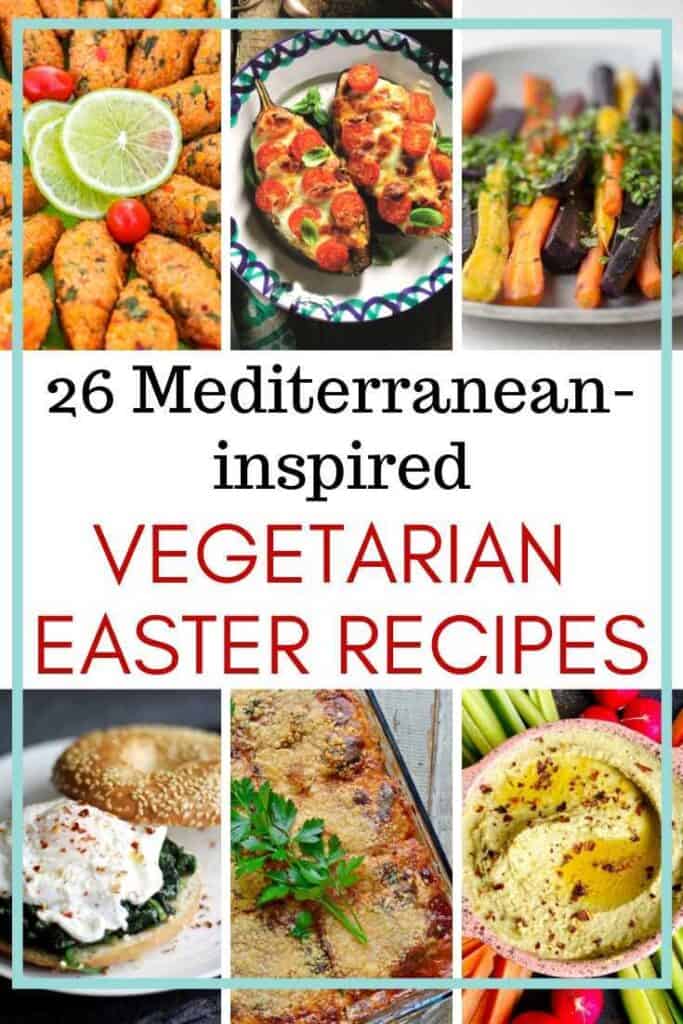 Whether you're celebrating with your family or an extended group of relatives and friends, Easter is a special opportunity to come together with loved ones and celebrate the life, death, and resurrection of Jesus with a delightful feast.
Our family has traditionally celebrated Easter with a dinner because we're out of the house for the better part of Easter morning, but I love the idea of switching it up and having a vegetarian Easter brunch. Brunch brings together some of the yummiest food, allowing us to partake equally in both sweet and savory foods at the same time.
Vegetarian Easter Recipes with a Mediterranean-Theme
Food reminiscent of the Mediterranean tops my list of comfort foods at any time of the year, but especially right now, when the long, cold winter is dragging on through a cold, wet spring, anything that brings back feelings of warmer days is welcome on my table!
Fresh cherry tomatoes, aubergine, spring asparagus, and figs draw these vegetarian Easter recipes together in a unified way. Warming combinations such as lentil patties, fig and goat cheese flatbread, and potato spinach frittata will leave everyone feeling satisfied and content.
Vegetarian Appetizers for Easter
Classic Deviled Eggs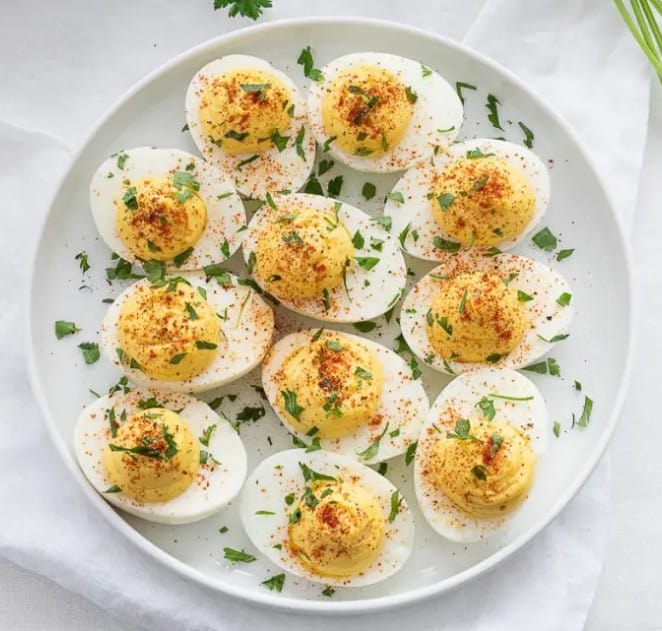 Deviled eggs look fancy but are actually quite simple to prepare. Serve with a garnish of paprika and minced chives or Italian parsley for a beautiful vegetarian Easter brunch appetizer.
Hashbrown Nests with Vegan Sausage Eggs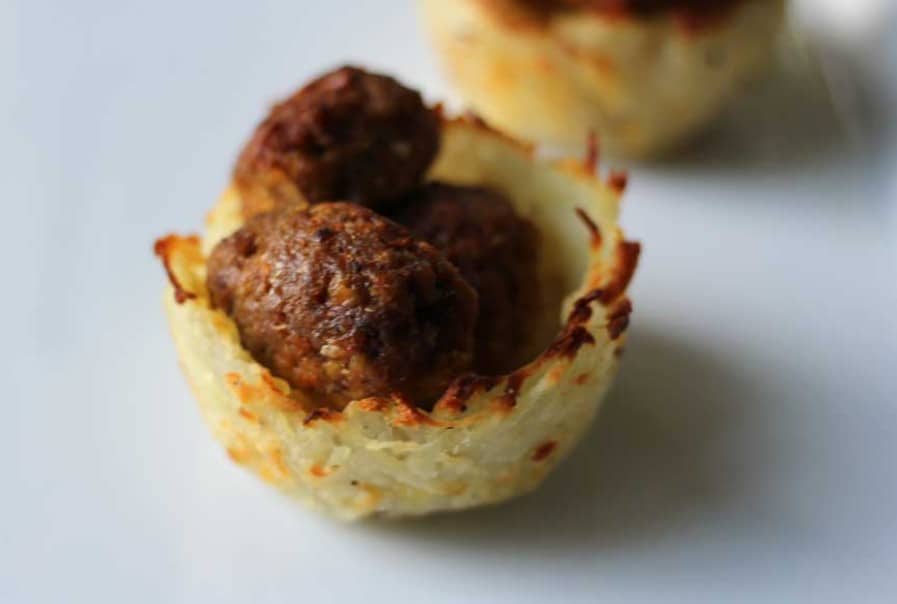 These Hashbrown Nests with Homemade Vegan Sausage 'Eggs' take a bit of patience to bring together, but they will look adorable as part of your Easter brunch appy spread. For Easter, it's worth the extra effort.
Homemade Falafel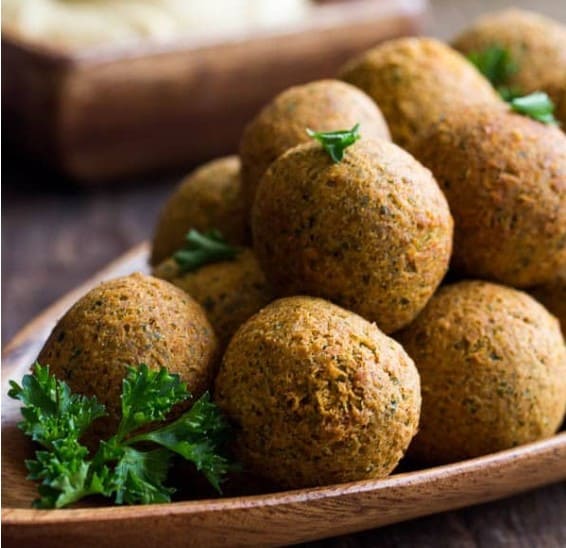 These homemade Vegetarian Falafel Balls are packed with flavor and make a perfect appetizer in just a few simple steps.
Broccoli Rabe Tartines with Chilies and Pecorino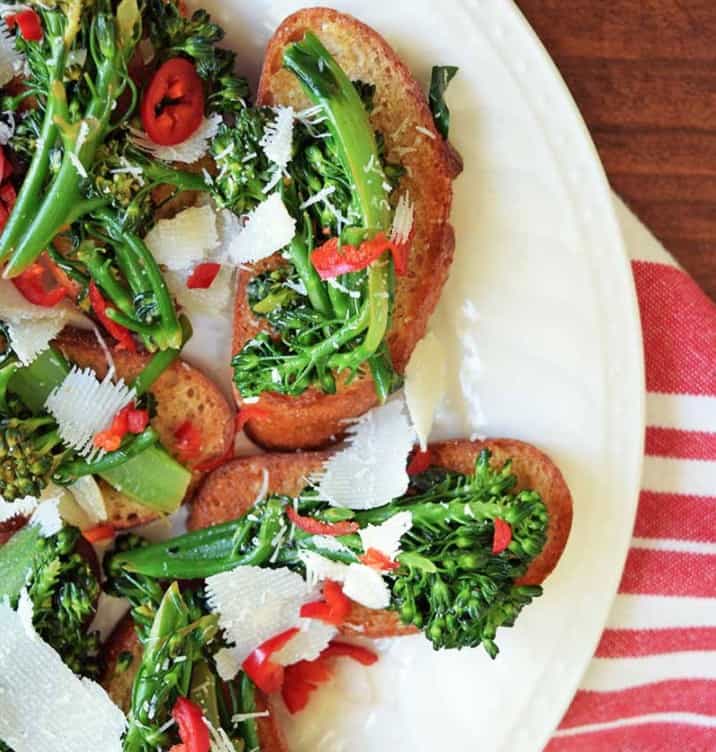 These tartines are made with broccoli rabe sauteed al dente in a garlic sauce then piled onto a crip baguette and topped with nutty Pecorino cheese and thin red chilies.
Green Split Pea Hummus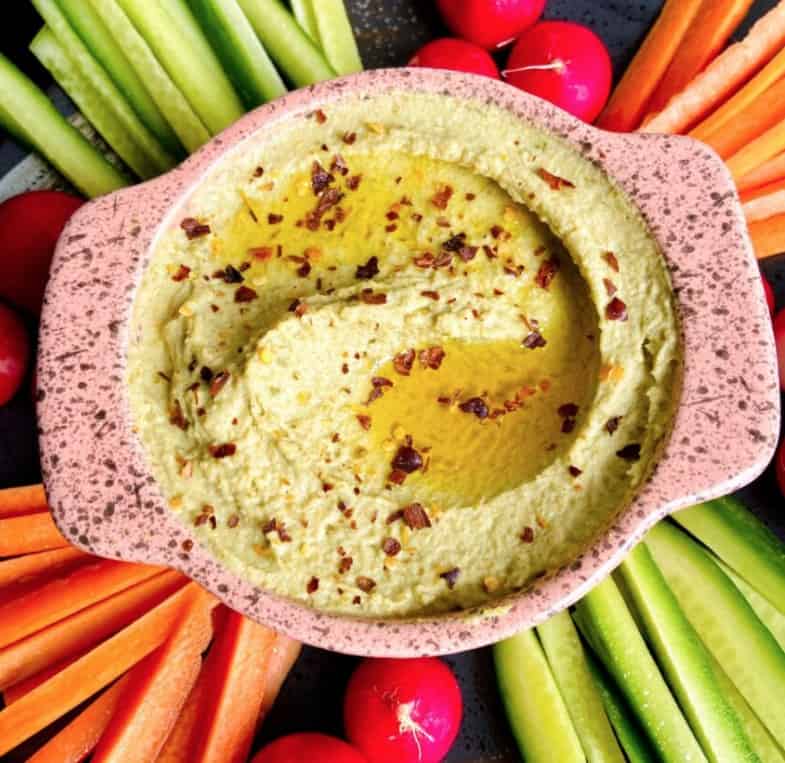 This Split Pea Hummus is creamy and delicious. It's the perfect centerpiece for a dipping platter as part of your Easter menu.
Kibbeh Vegan Lentil Patties
These flavorful football-shaped patties are made with a mixture of red lentil, bulgur, peppers, onions, and spices. This makes them both nutritious and quite addicting! The patties are sure to become one of your favorite vegetarian Easter recipes.
Eggplant Caponata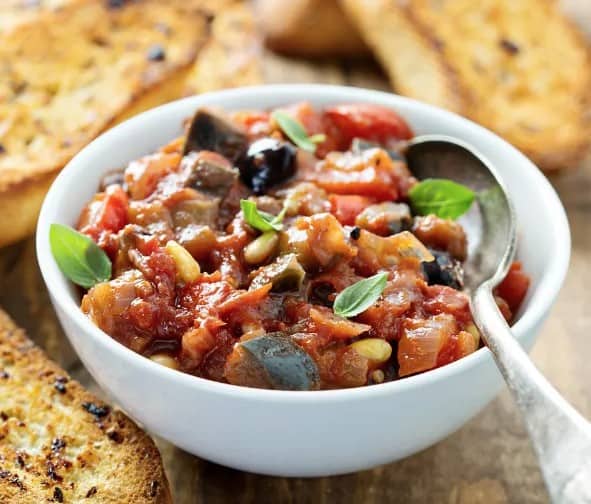 Eggplant Caponata can be served cold or at room temperature as part of an antipasto with baguette slices or whole wheat pita chips.
Vegetarian Main Dishes for Easter
Caramelized Onion Fig and Goat Cheese Flatbreads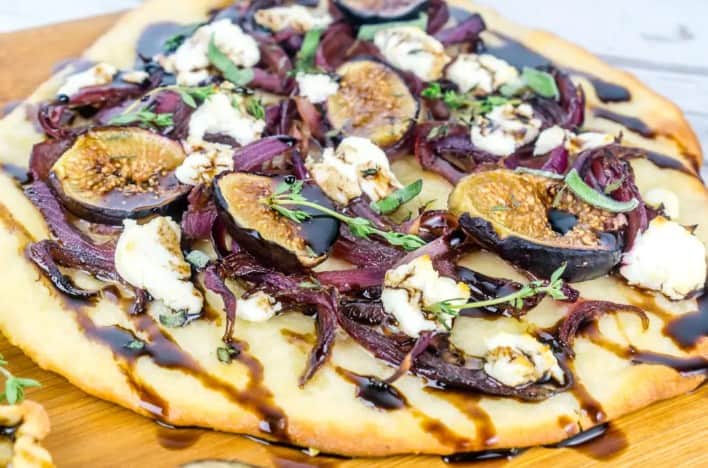 These Caramelized Onion Fig and Goat Cheese Flatbreads are made from scratch using the two-ingredient pizza dough, and are perfect for holiday brunch.
Vegetarian Quiche with Corn and Red Peppers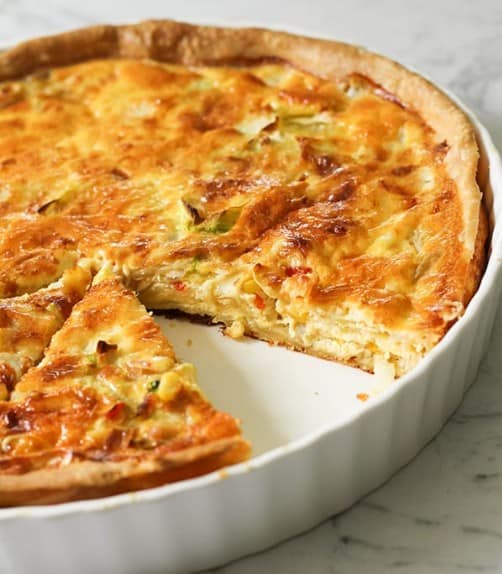 This easy Vegetarian Quiche makes for an impressive vegetarian main course for Easter brunch. It's also a delicious way to use up vegetables in the crisper.
Asparagus Quiche with Sweet Potato Crust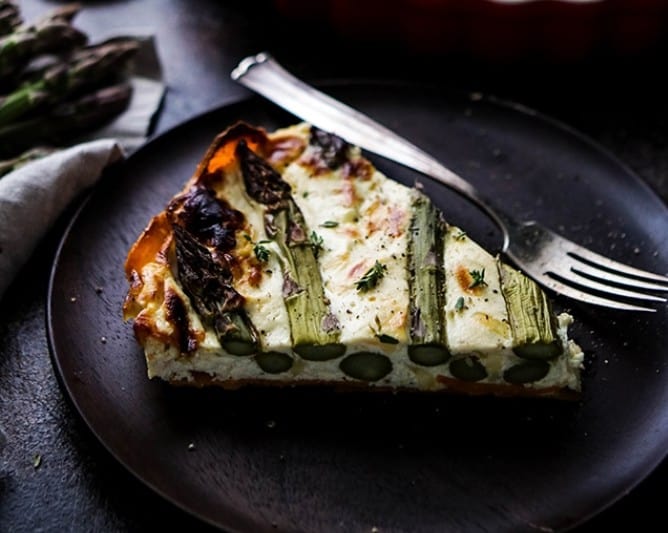 Celebrate springtime with this delicious and healthy asparagus quiche with gluten free sweet potato crust. This easy quiche is made of 7 ingredients and is perfect for brunch, Easter or any springtime family gathering!
Potato and Spinach Frittata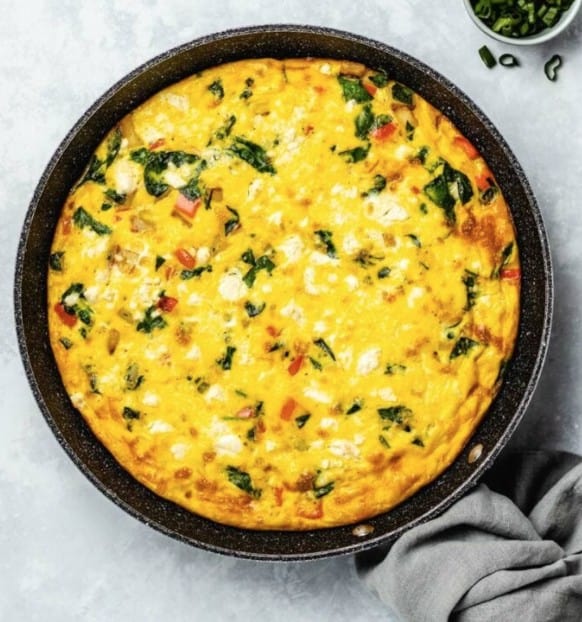 Potato and Spinach Frittata is an easy brunch dish made all in one skillet. Filled with potatoes, red pepper, and spinach, this colorful frittata is a crowd pleaser!
Keto Vegetarian Lasagna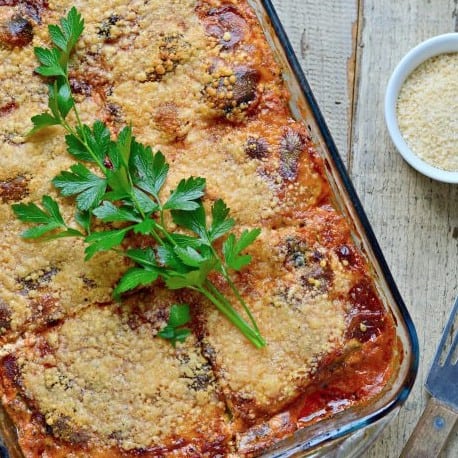 Vegetarian lasagna is the perfect dish to feed a hungry crowd (or a quartet of ravenous offspring like mine). This keto version replaces noodles with zucchini for a gluten-free, grain-free alternative. Yum!
Poached Egg and Garlic Spinach Bagel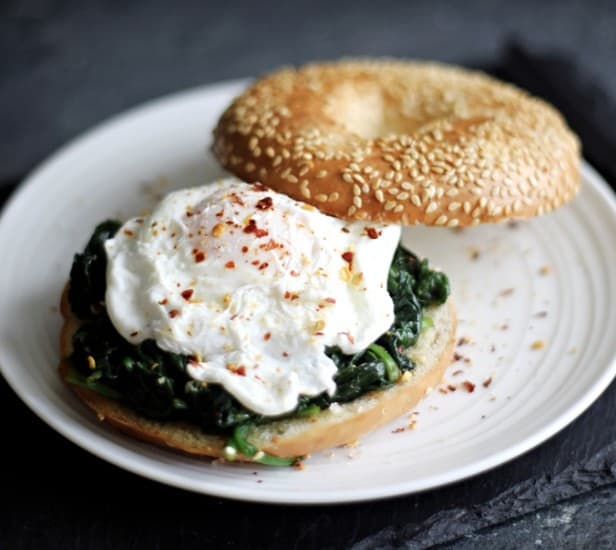 For a more casual brunch option, this poached egg and spinach bagel whips up quickly and packs a burst of flavor in the form of sauteed garlic and fresh-cracked chili peppers.
Stuffed Aubergines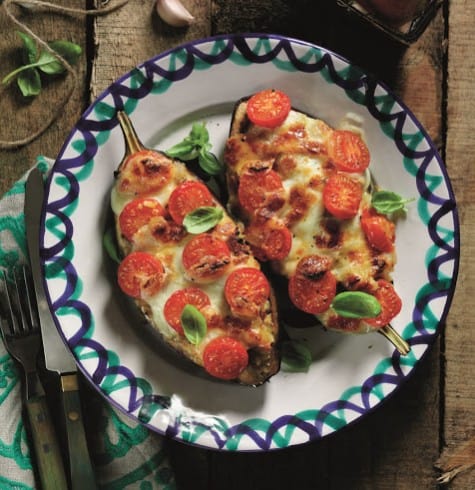 Something tells me this tantalizing mixture of aubergine pulp, eggs, and bread crumbs stuffed into hollowed-out aubergine "boats" and topped with mozzarella, basil, and fresh cherry tomatoes will not just be an Easter favorite. I think this is going to be a new weekly go-to!
Vegetarian Side Dishes for Easter
Shaved Asparagus Salad with Peanut Dressing
Vibrant and crisp Shaved Asparagus Salad with Peanut Dressing is perfect for Easter brunch or any springtime gathering. Raw asparagus is paired with cucumber, avocado and egg for a nutritious and flavorful spring dish.
Creamy Cauliflower Salad with Cucumber, Corn, and Tzatziki Dressing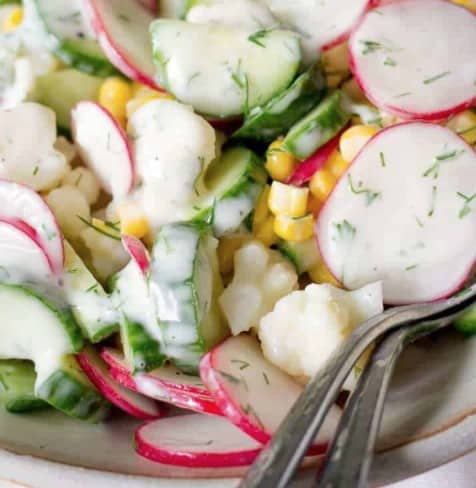 Vibrant, healthy and delicious Creamy Cauliflower Salad with Cucumber and Corn would make a perfect complement to vegetarian lasagna for your Easter brunch. It's easy to make, deliciously creamy, and mayo and oil-free. 
Roasted Rainbow Carrots with Mint Remolata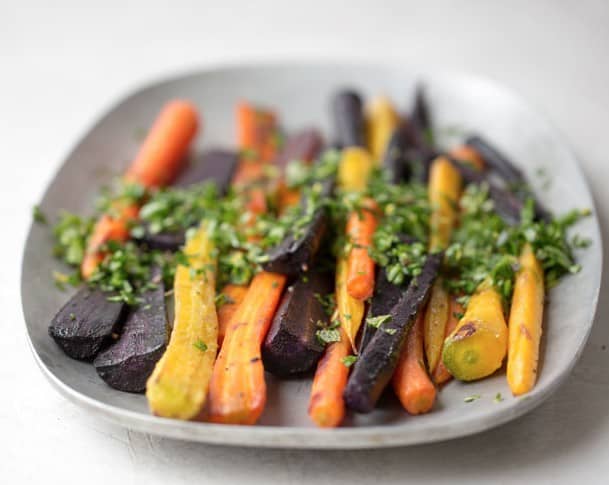 Rainbow carrots are so wonderful. Vibrant shades of yellow, orange, purple…perfection. A generous garnish of bright green herbs amps up the prettiness—and the flavor too.
Couscous Salad with Dried Fruit, Chickpeas, and Mint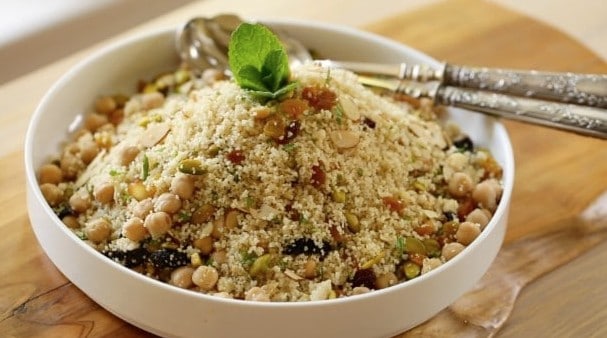 Couscous comes alive when amped up with dried fruits, crunchy nuts, and fresh mint! This simple salad whips up easily for a perfect vegetarian Easter side dish.
Golden Beet Stack with Cashew Cheese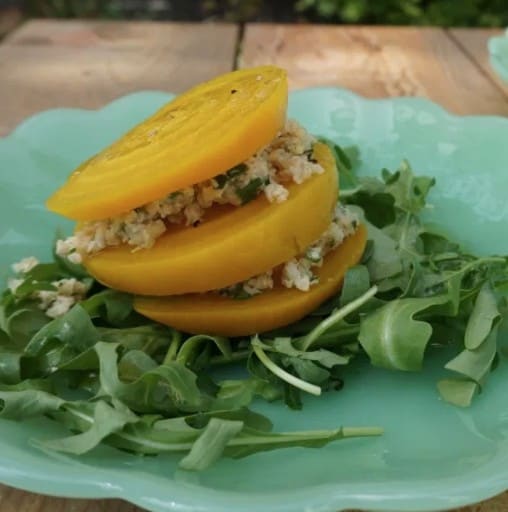 Stun your guests with these beautiful golden beet stacks, layered with homemade herbed cashew cheese and nestled in a bed of peppery arugula.
Vegan Coconut Pancakes with Caramelized Bananas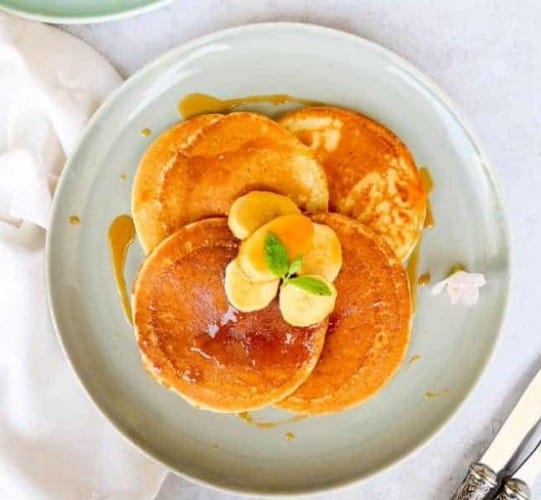 If you're looking to add a sweeter touch to your side dish line up, these Vegan Coconut Pancakes with Caramelized Bananas will do the trick. Made with fresh coconut milk and bananas simmered in maple syrup, they'll offer the perfect counterpoint to some of your more savoury dishes.
Desserts
 Italian Easter Bread Rings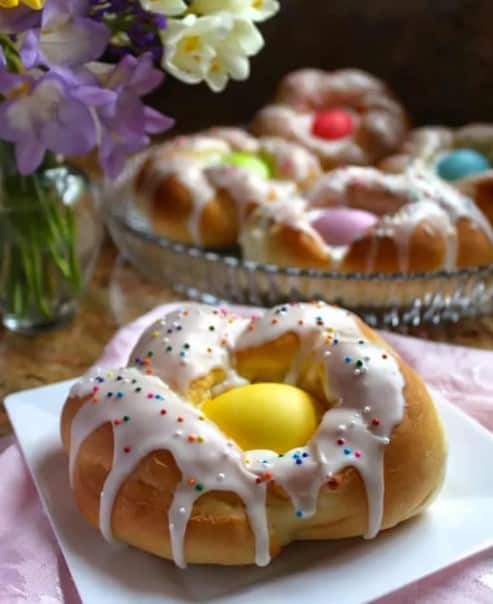 Super cute Italian Easter Breads are a lovely tradition to bring to your family. Lightly sweetened dough wrapped around a colored egg, one for each person!
Easy Homemade Apple Fritters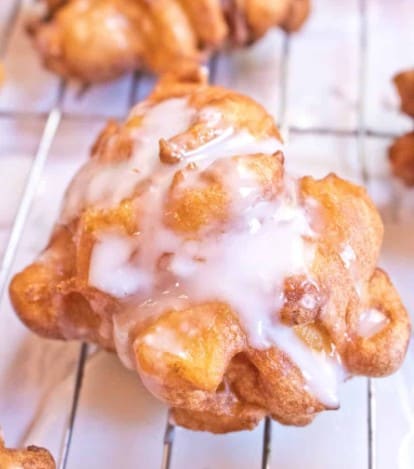 These Easy Homemade Apple Fritters are packed full of fresh apples, simple to make, and can be ready in just 30 minutes!
Vegan Muesli Yogurt Parfait
Your Easter brunch guests will love the simple decadence of this healthy Vegan Muesli Yogurt Parfait topped with fresh fruit and garnished with edible flowers and mint leaves!
Lemon and Ricotta Cheesecake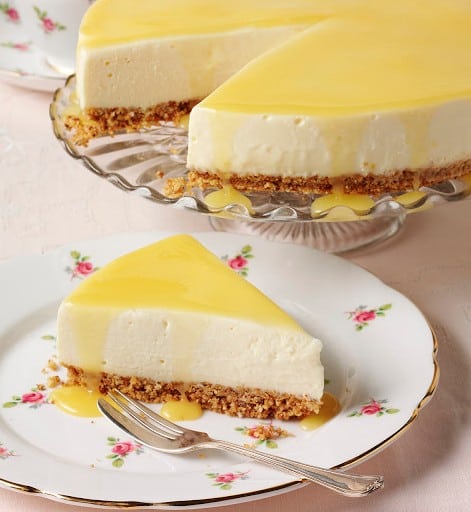 This beautiful dessert uses delicious English Provender Lemon Curd to bring the perfect amount of tangy sweetness and to balance the creamy ricotta cheesecake.
Tuscan Chestnut Flour Cake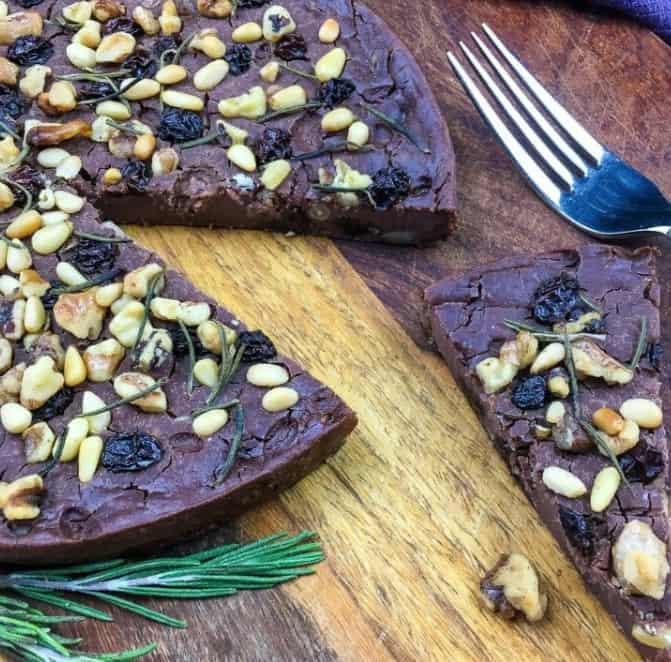 This vegan and gluten-free Italian dessert—also known as Castagnaccio—falls somewhere between a cake and a bread. Taking its sweetness from a handful of raisins and its decadence from a garnish of pine nuts, walnuts, and rosemary, this Tuscan treat makes the perfect post-brunch finale.
Strawberry and Raspberry Chocolate Pralines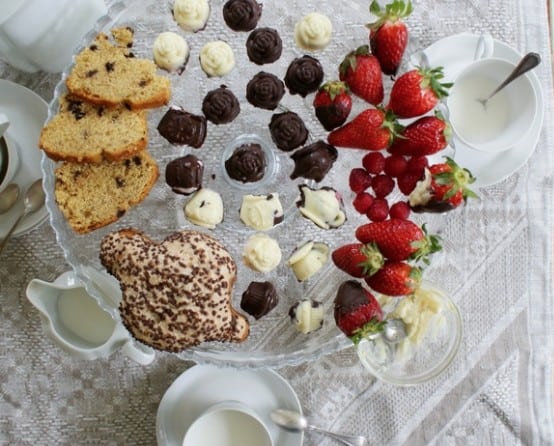 I'm not sure if there's anything that goes together better than chocolate and strawberries. These homemade berry-and-cream-filled treats are both elegant and simple to make using a cute chocolate mold. This platter will stand out on any Easter brunch table.
Silan Date Syrup Cake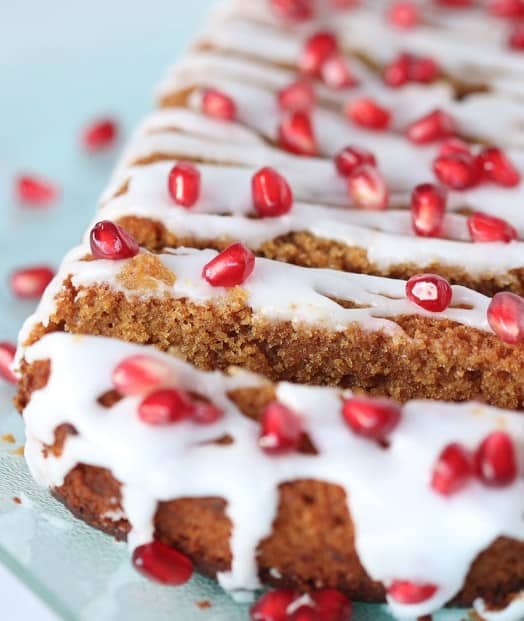 This simple cake is sweetened with date syrup and garnished with an icing sugar glaze and pomegranate arils.
Light and Fluffy Italian Zeppole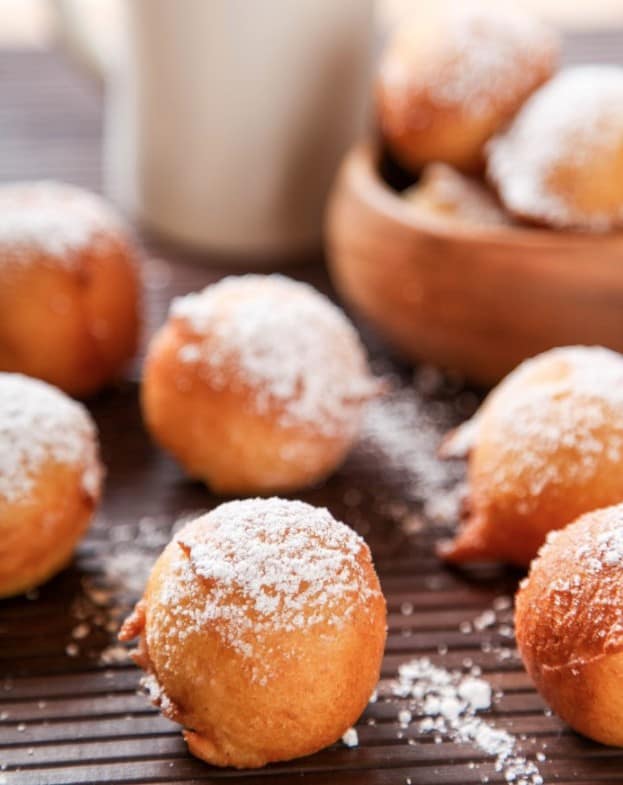 Crispy on the outside, yet light and fluffy on the inside these mini Italian donut holes will become your new favorite breakfast treat.
We hope you've enjoyed this Mediterranean-inspired selection of vegetarian Easter recipes, perfect for brunch or dinner.
Looking for more Easter inspiration? Check out our Easter crafts for kids and our vegetarian Easter recipes Pinterest board.
Sophie Agbonkhese is a writer, veteran homeschooling mother of four, and a recovering overachiever (who occasionally relapses). She is the founder of My Cup Runs Over, a site dedicated to helping busy women simplify and enrich their lives, homes, and homeschools. When she's not writing or debugging websites, Sophie spends her time reading with her kids, gardening, listening to audiobooks, and striving fruitlessly to have a clean house for at least five minutes. She lives in southwestern British Columbia with her husband, Ben, and their children.