More parents than ever are searching for resources to help their kids learn from home. With so many sites out there of all varieties—from mediocre to excellent, free to astronomical—it can be challenging to sift through it all and find exactly what you need. That's why we've rounded up some of the best free educational websites for kids—so you know exactly where to start.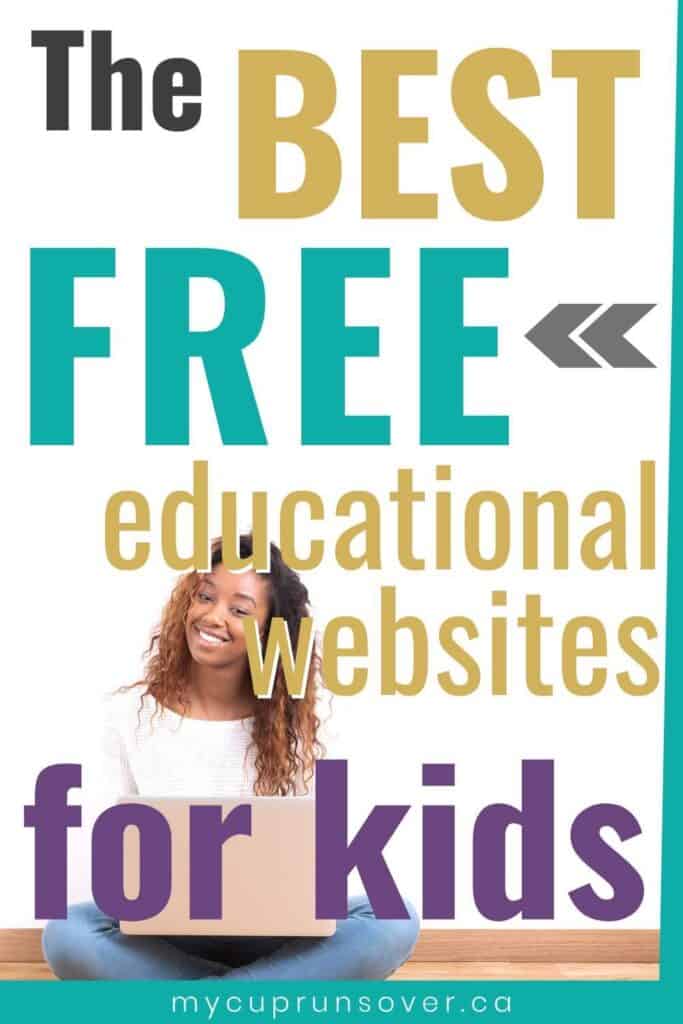 Whether you're a homeschooling parent who wants to homeschool for free, a classroom teacher looking for some supplementary materials, or a parent who wants to bolster their children's learning outside of school, the resources on this list are sure to help.
Most of the resources below are completely free or have a free trial, but some of them also offer subscription-based services. While this list focuses on free resources, some sites offer excellent value for fairly low subscription fees and we felt it was worth including them here.
Before purchasing a subscription to any of the subscription-based online learning websites for kids, check with your school or homeschool organization as your child may already have access under their institutional subscription.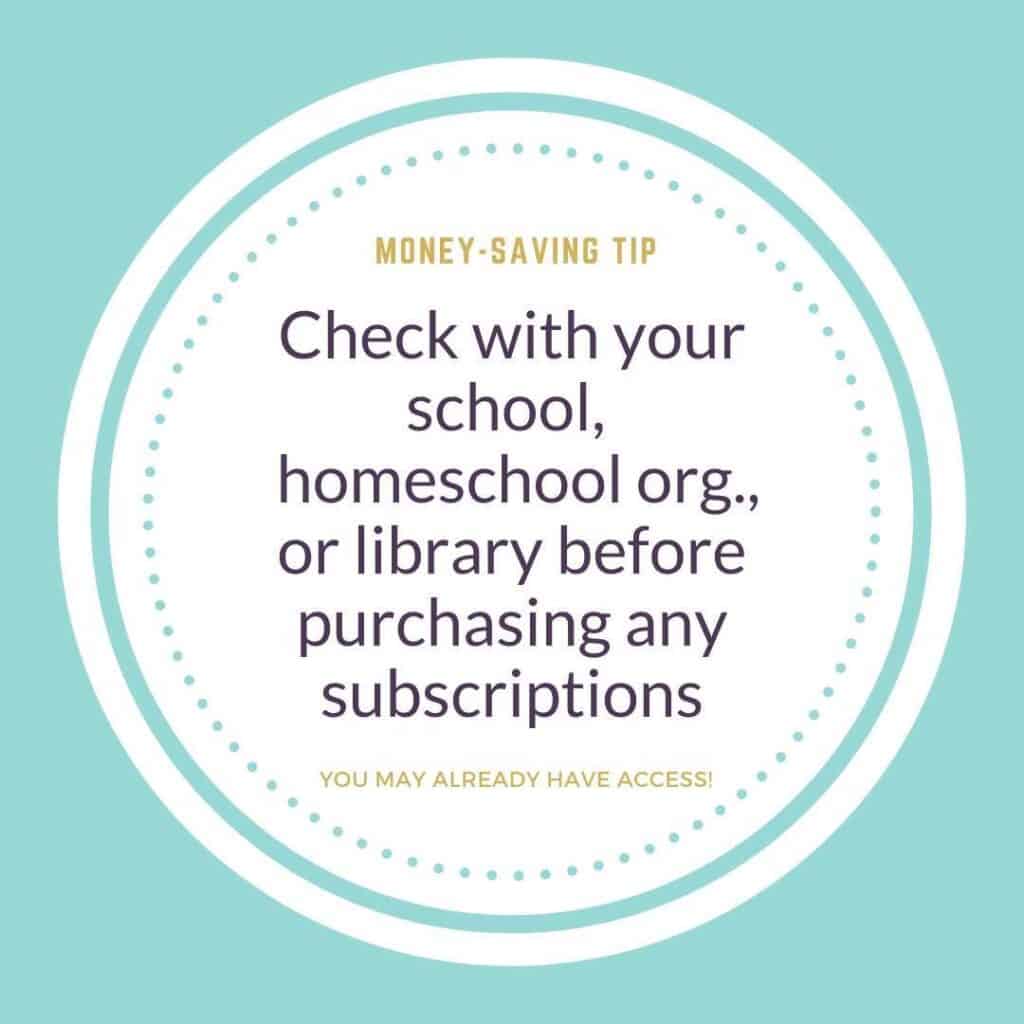 Likewise, your local library probably has some subscriptions to educational websites that you may be able to take advantage of. Be sure to check around and explore your options before purchasing any new subscriptions to educational websites for kids.
As a final note, many of the sites are currently offering free services that they don't normally offer in response to the recent school closures. As much as possible, we've tried to highlight these sites below and will update this list as that situation changes and the world returns to normal.
Free Educational Websites for Kids: General
Over five-hundred museums and art galleries are offering free virtual tours and exhibits including the Guggenheim and The Olympic Museum in Switzerland. Virtual field trips, in general, are a popular option.
Scholastic Learn at Home is offering 20 days worth of learning activities to help parents and children continue to promote learning when they're unable to go to school.
Older children can look to Khan Academy for comprehensive educational videos and individualized lesson plans to follow. Khan Academy Kids is a free, fun, educational program designed to inspire young children to become learners for life.
Outschool, while not free, offers a huge selection of live, online classes taught by a large variety of teachers from the US, Canada, Australia, and New Zealand. The courses come from over ten fields of study, including English, math, science, and health and wellness, and there's something for everyone.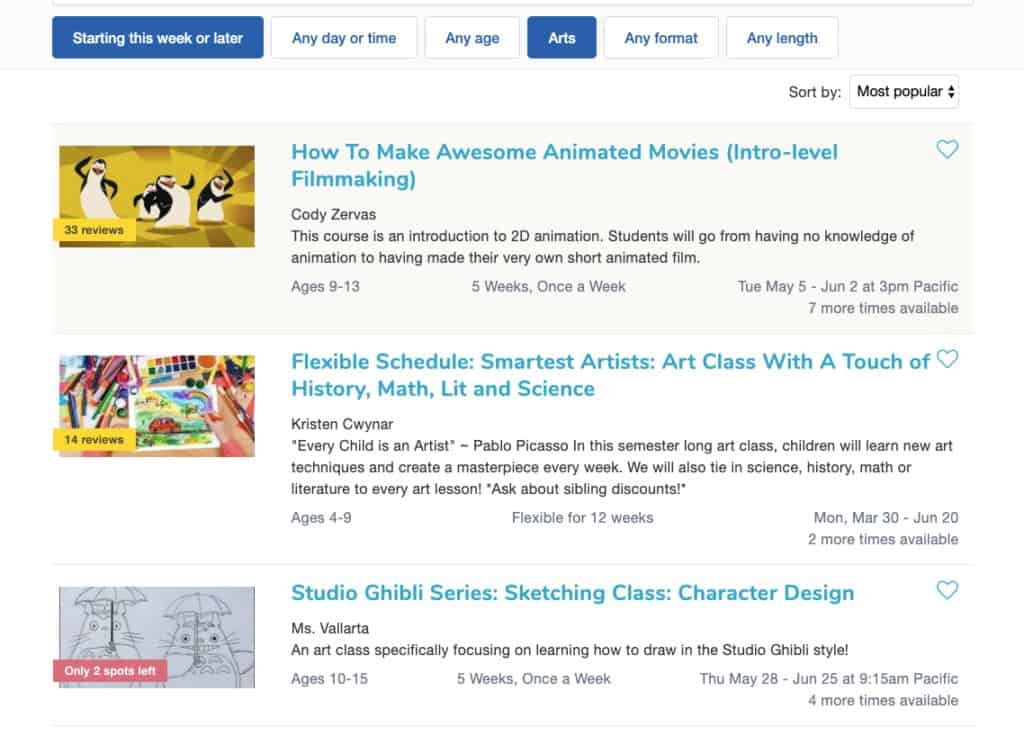 Some of the courses include Raising Chickens 101, Careers in Environmental Consulting, Engineering with Lego and Forensic Science. Classes start as low as $5 and currently (March 2020), Outschool is making funding available for families in need to take some classes for free.
BrainPop has a plethora of resources for students, families, and teachers. Some of the resources are always free, others normally require a family or school subscription. Currently (March 2020), BrainPop is offering free access to families trying to learn at home.
Varsity Tutors is also offering a large number of free virtual classes right now, including virtual school days and virtual summer camps.
Virtual School Day: Over 100 free live K-12 classes are available all day long intended to help parents fill their children's day with enriched learning. Some popular classes are "Intro to Spanish for Kids," "Coolest Women in History," "Java Programming Basics," and "The Story of Your Favorite Fairy Tales."
Virtual Summer Camps: Free half-day summer camps will be a week-long, with enrichment-based classes in subjects like foreign languages, chess, theater, coding, Minecraft, how to be a detective, photography, and more. These live, interactive classes will be taught by expert instructors vetted through Varsity Tutors' platform.
Free Websites for Learning to Read and Write
Reading Resources
Progressive Phonics is a free, all-in-one reading program that offers printable, activities and lesson plans to help you teach your child to read.
Teach Your Monster to Read is another free reading program that plays like a video game. It's a fun and engaging site for younger children.
One of the most popular free online reading programs, Starfall is geared for children in kindergarten through third grade.
Reading Eggs offers a 30-day free trial for new customers. Geared for ages 2-13, this popular reading program provides assessments for parents to gauge their children's progress. After the free trial, memberships start at $10/month with family plans available to bring the cost down.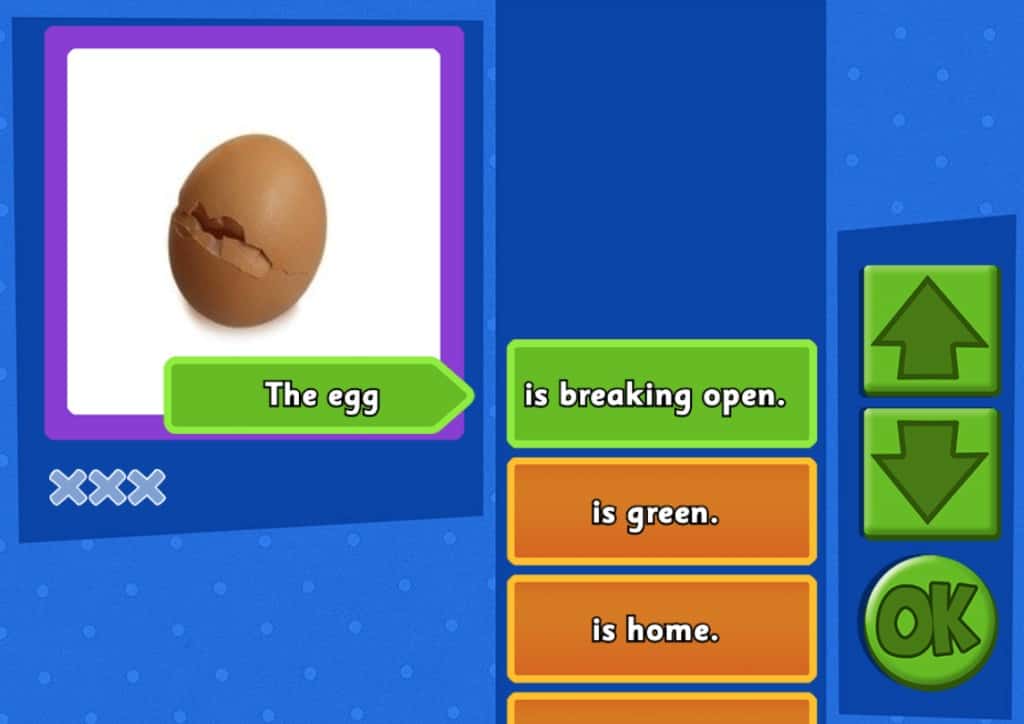 Education.com offers kids free learning games that cover reading and writing, typing, coding, and math. Kids can select the games that interest them, while parents will appreciate some of the other aspects of the site such as guided lessons, lesson plans, and printable worksheets. Kids can play games for free, but some site features require a subscription, which starts at $5/month.
Writing Resources
Parents seeking writing resources for their children will appreciate these valuable tools. Bravewriter has made many of its programs free for the next several weeks.
Write Shop is also offering free language arts activities and printables for families suddenly schooling at home.
You can also check out these 100 writing prompts and story starters for middle and high schoolers or our Writing Prompt Generator to get some ideas for creative and non-fiction writing.
If you've wanted to teach typing to your child, now is a perfect time. Kidztype is a free online typing game that encourages kids to write more and learn to type in a fun way.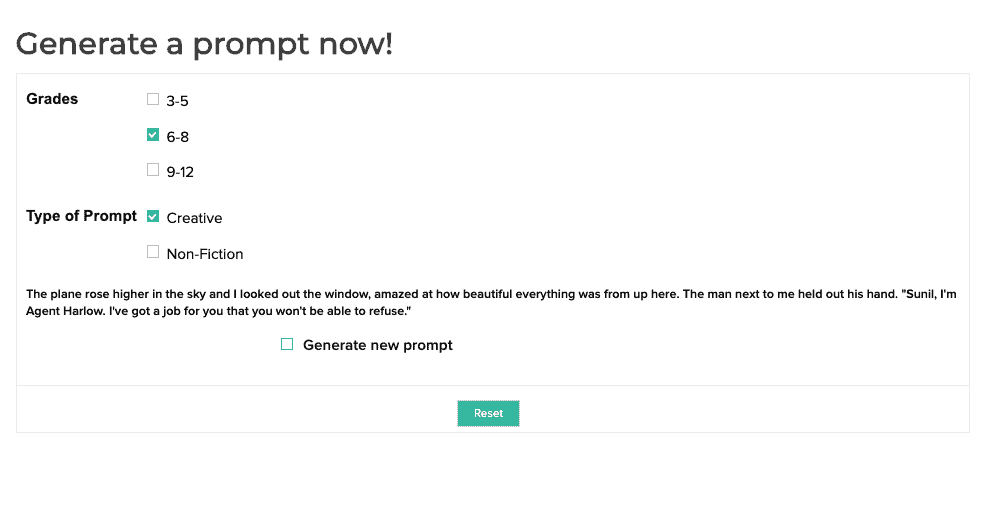 If your children need to practice printing or cursive, you can grab free writing worksheets from All Kids Network.
NaNoWriMo (National Novel Writing Month) has a great community for young writers and encourages them to write consistently through a variety of challenges and resources. They offer Camp NaNoWriMo in April and NaNoWriMo for kids in November, but kids can jump in and participate any time.
Learn English Kids has many free grammar games kids can play online. They also have lots of other resources for learning English grammar and spelling such as worksheets, chants, videos, and flashcards.
Learn about the World: History and Geography Sites for Kids
Teaching History with Movies
One of my favorite ways to introduce a subject in our homeschool is through movies and television shows. Learning about history through fictional stories or autobiographical ones is a great way to get a feel for an era.
Through storytelling, we connected to the struggles and plight of a character. Movies are a great way to make connections and better understand the history and how it is shaped.
One great resource for American History is from the Heart of Wisdom blog. This amazing and comprehensive list is broken down by era and includes movies that fall in line with that era.
Similarly, the Teach With Movies website allows users to search for a topic and find related movies and lesson plans that correlate to that topic. These are great free educational resources for older kids if you're looking to homeschool without a curriculum.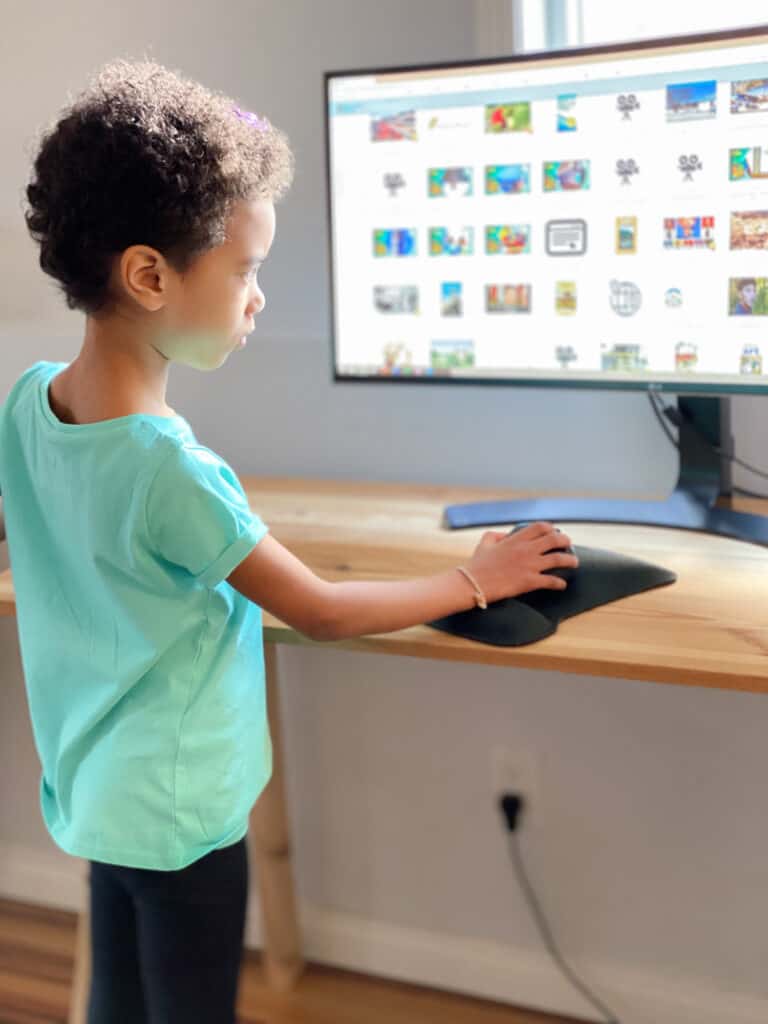 For more history, be sure to check out the Homeschool History Resource Library. This database is a fantastic resource for homeschooling families. They can search for kid-friendly, educational content in one easy place. This will help streamline the lesson planning or unit study creation process.
Other Social Studies Sites
History for Kids offers in-depth studies of several ancient civilizations as well as a unit on American History. Explore the wonders of ancient Egypt, Rome, Greece, and China and delve into their histories, cultural practices, religions, people, geography, daily life, and wars.
Explore history and geography with these short, easy-to-read articles from National Geographic Kids. Younger kids will enjoy a virtual trip around the world with the short videos featured in the Are We There Yet? series.
Science-Focused Websites for Kids
Ocean Institute Marine Biology Camp streams live every Tuesday and Thursday at 11 a.m. PST. On the National Geographic Kids website, kids can explore animal and nature videos and play free educational games and activities right within the site.
PBS Kids offers some really engaging games that help kids understand how ecosystems and other living systems function.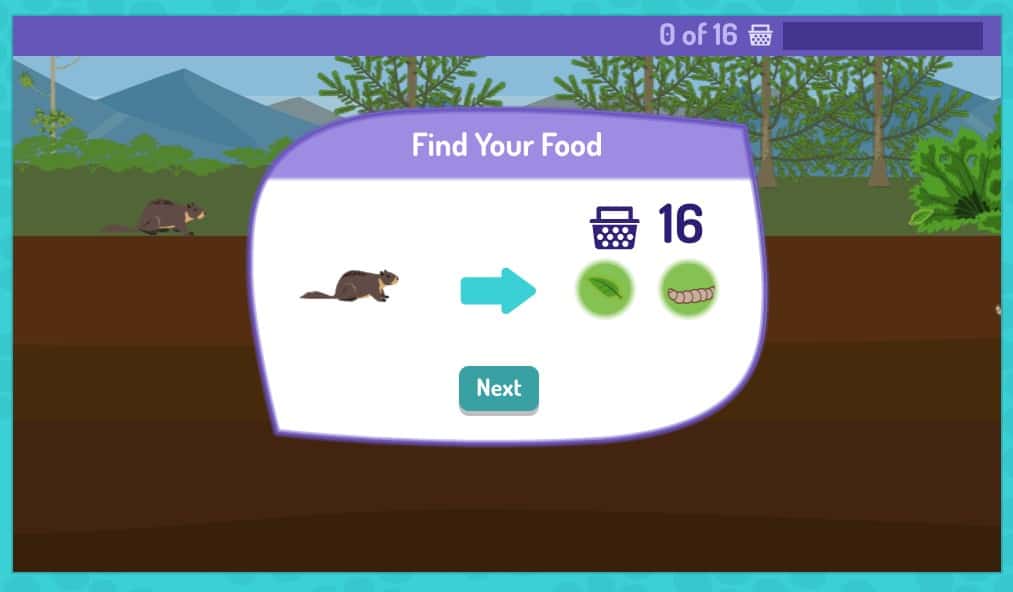 Edheads provides exciting games and experiences that inspire today's K-12 students to become the STEM leaders of tomorrow. Some of the free games for kids include researching and developing a business plan for a nanoparticle (grades 5-8), determining whether a couple carries the genetic mutation for a disease (grades 7-12), and understanding the components of a manufacturing line (grades 5-8).
There are also many other games available with a paid Edheads membership which costs $20/year for a family. You may also have access through your school or library.
The Exploratorium is a public learning laboratory exploring the world through science, art, and human perception. The Exploratorium website offers thousands of pages of science-centric articles for kids and adults, educational science activities for home and school, and virtual glimpses into their exhibits.
Free Math Websites for Kids
FunBrain has great math games for kindergarten through eighth grade. Kids can select games with different themes and then choose the area of math they wish to work on as well as the difficulty level. All of the games on this site are completely free.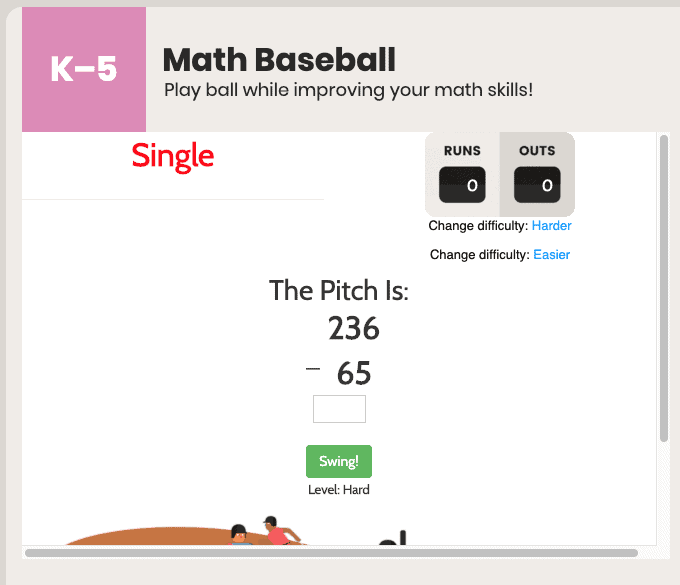 Another site full of irresistible free math games is Multiplication.com. Additionally, it's chock full of worksheets, learning tools, memorization tricks, videos and stories, quizzes, and activities. And, unlike the name implies, Mupliplication covers many other areas of math besides the times tables.
Hooda Math has over 350 free math games created by a middle school math teacher. These games are simple to learn and play but teach important concepts like calculating change, trading stocks, strategy, mazes, engineering, and formulating line equations. Hooda Math offers games for kids from kindergarten through high school.
If you're looking for more comprehensive math lessons to work through online, check out School Yourself (for middle and high school) and Khan Academy's (all grades) guided math lessons.
DadsWorksheets.com is a great resource for thousands of completely free math printables. There are worksheets and printables for every grade level, and they're organized in a logical way that makes it incredibly easy to find whatever you need.
Learn Another Langauge for Free with these Websites
If your younger child wants to learn Spanish, Georgia Public Broadcasting offers the television program, Salsa. Similarly, Fabulingua, a storytelling app that teaches children Spanish, is offering their service free during this difficult time.
Similarly, the Spanish Mama page is chock full of resources to help your family learn Spanish at home. Duolingo Kids app is available on iOS and teaches both Spanish and French to kids.
For families looking to learn Chinese, Virginia at Mandarin Mama is an education website with plenty of resources to help get you started.
Educational YouTube Videos to Make School at Home Simple
YouTube is an excellent resource for educational videos. Five-billion YouTube videos are viewed every single day. There are countless engaging videos across a wide variety of subjects and interests for kids. Consider creating a playlist of videos for your child to watch as part of their homeschool day.
Freeschool offers kids access to music, literature, science, nature, and art in a fun and engaging way with short videos that appeal to early grades.
Science fans will enjoy the Crash Course Kids series on YouTube. This series of videos covers everything from Earth Science, Biology, Engineering Process and Astronomy. Older kids will enjoy the original Crash Course video series that includes a wide variety of topics from American Government to Biology.
Kids Learning Tube is another great YouTube channel for younger children that provides basic inform a wide variety of topics in a kid-friendly way. Netflix Junior features kid favorites like the Storybots and Homeschool Pop provides much of the same information but tends to go more in-depth for older children.
Mike Likes Science is a popular YouTuber who creates music videos around science and mathematics.
The next several weeks and months are uncertain and parents the world over are tasked with assuaging fears. We are trying to maintain a sense of normalcy.
We're grateful that businesses and companies have stepped up to help families navigate this uncharted territory as it relates to our children's education. In times of adversity, we're reminded of what really matters and encouraged by the outpouring of support in the community.
These free educational resources are a blessing for families struggling to find activities for their children. This outpouring just solidifies what we've known all along; that there is good in the world and we will get through this trying time, together.

---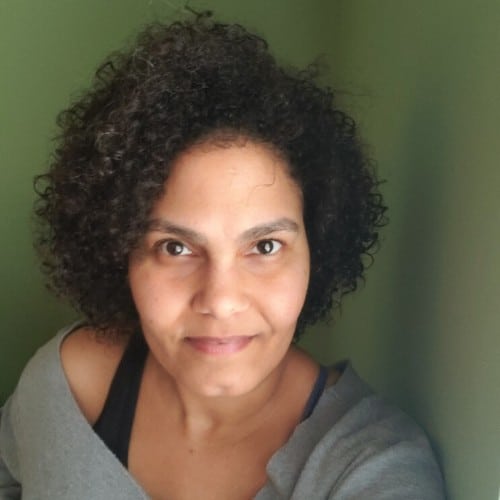 Marie has been writing professionally for over 20 years; travel and writing have been a significant part of her life and career. She successfully homeschooled her three now-adult children through high school and currently homeschools her youngest son. As a veteran homeschooler, Marie spends her time as a freelance writer and chronicles her homeschool journey, daily life, and family travel adventures on several parenting websites.