Whether the Christmas craft fair is around the corner or our entrepreneurial kids are looking to start their own friendship bracelet business, we're always in need of great ideas for crafts for kids to make and sell. Our standards are high: not only should these crafts be beautiful and purposeful, but our kids should mostly be able to make them sans parental assistance. The Elevation Handmade Makers Club is a great way to infuse young crafters' imaginations with new project ideas while also building the skills they need to take on more complex solo crafting projects.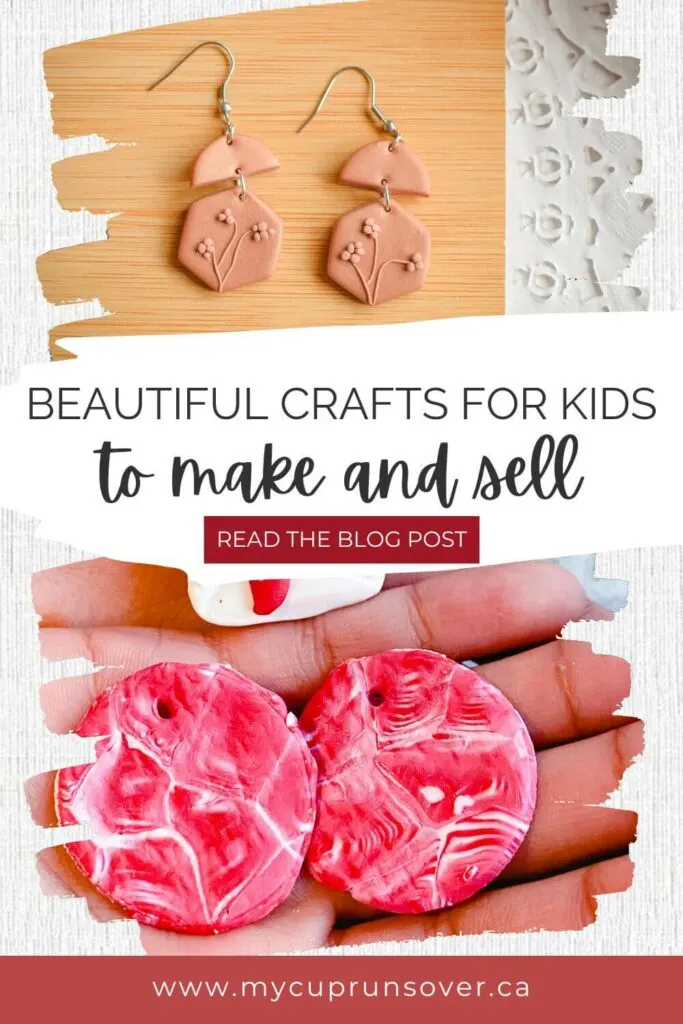 I received a membership to the Makers Club for review purposes and I was compensated for my time. All opinions are my own and I am not required to post a positive review.
Our Kids' Craft Business Journey
Years ago, when my first two daughters were little and we started our homeschooling journey, I was proactive about seeking out opportunities to learn new creative skills from people in our community.
A jeweler friend taught us beading skills. Another friend taught us to make our own preserves. Others showed us how to make beeswax candles, crochet hats, and sew doll clothes from fabric scraps. Before long, my girls were selling DIY bath bombs and sugar scrubs at Christmas craft markets and giving handmade items as gifts to everyone they knew.
These early crafting endeavors gave my kids creative ways to express themselves and sowed the seeds of the many artistic talents they'd later develop. But along the way, we significantly reduced the number of new crafts we tried and the amount of time we spend on craft projects.
Why?
A few factors come to mind. Two more kids joined our family, which not only resulted in us being naturally busier but also made us focus more on simple crafts, which did not hold as much appeal for our older kids. Additionally, as often happens when you're homeschooling busy kids, their academic commitments started demanding more of their time and they had less time to spend on DIY projects.
It wasn't just about trade-offs though. There was also the issue of artistic skills. My kids' artistic abilities soon surpassed my own, and keeping up with them became a challenge. They wanted to make things I didn't know how to do and didn't have the time to learn.
I needed a way to help them gain the skills they needed to bring their creative ideas to life and encourage the entrepreneurial spirit that led one of my daughters to start her own Etsy shop last year.
Finding Quality Crafts for Kids with Step-by-Step Tutorials
What do you do if you want to teach your kids to do high-quality craft projects but you don't have the time or the skill level to teach them yourself? You scour the Internet looking for a step-by-step tutorial detailed enough to walk them through the craft from start to finish but simple enough that most kids will be able to follow along successfully.
I've spent a lot of time looking for such tutorials.
And there are some really good ones out there. But a lot of them are directed at adults, are too complicated, or require expensive equipment that we don't have and don't want to invest in.
I've found that getting a subscription to an arts and crafts-focused membership program for kids and working through their craft tutorials has been the most effective way to teach my kids new artistic abilities.
For the past couple of years, we've used such a program to teach ourselves watercoloring, and this winter, we added Elevation Handmade's Makers Club to our arsenal.
The Makers Club is a skill-building membership that teaches kids both foundational skills and specific projects.
While the membership is open to kids of all ages, kids ages eight and up will probably benefit more from the program than younger children as it dives into the basics of knitting, sewing, and baking—skills that younger kids might find too difficult. For example, in the fabric bookmark tutorial, kids will use both a rotary cutter and a sewing machine so if kids are hoping to work independently, we'll want to make sure that they're at a stage where they're comfortable using those tools.
The tutorials offered in the Makers Club are video-based. They include several short videos breaking down all the steps in each project. Elevation Handmade founder Chelsie Smith clearly explains how to make these craft items while demonstrating the techniques she's describing.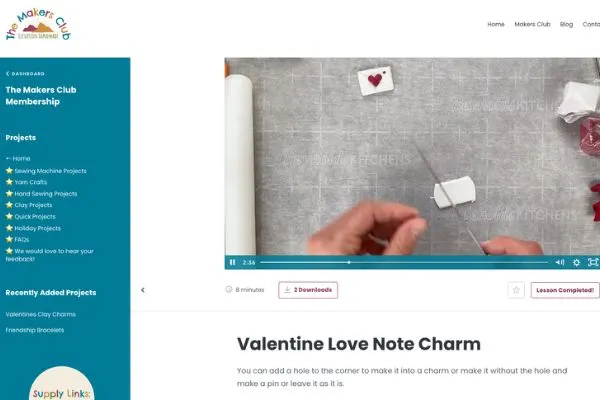 Because the program interface and the video tutorials are uncluttered and easy to follow, I find it easy for my kids to follow along with her. They can also pause the video as much as they need to if they need to grab some supplies or catch up on a step.
In addition, written instructions are provided for those who prefer that method.
What are the Best Crafts for Kids to Make and Sell?
If your kids are interested in making meaningful handmade crafts to give as gifts or sell at school markets or craft fairs, they may find the perfect craft in the Makers Club membership. Here are some of the tutorials available.
Sewing Crafts for Kids
The Makers Club walks kids through everything they need to know to get started with both hand sewing and using a sewing machine. Sewing projects include:
Fabric bookmark and tassel
Keychain with lip balm holder
Tote bags
Handsewn animal stuffies (nine different designs available, including templates)
Clay Crafts for Kids
Clay is a popular option when crafting with kids. It's easy to work with and can be used by kids of all ages to make creative things like jewelry, charms, and figurines. The clay projects in the Makers Club include:
A wide variety of polymer clay charms
Two types of air-dry clay pots
Heart-shaped and circular trays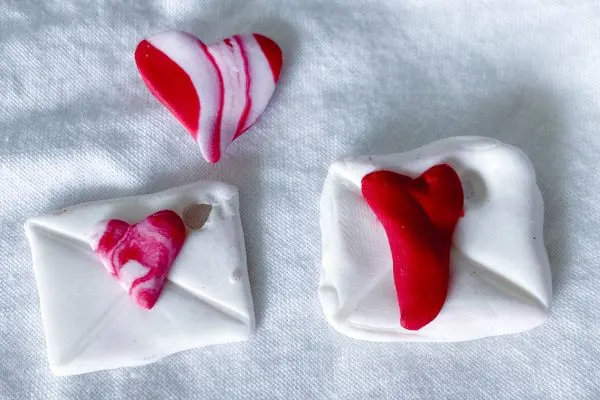 Yarn and Felt Crafts for Kids
The learn-to-knit videos are the ones I'm most excited about. After learning to crochet in 2012, my daughter and I did our best to learn how to knit but we never could get the hang of it. I made about an eighth of a scarf before giving up and the needles have sat in a box in our crawl space ever since.
The Makers Club includes:
An introduction to the foundations of knitting including yarns, stitches, and weaving in your ends
A scarf pattern
A felt Advent calendar
Felt Christmas ornaments
Other projects include fall lanterns in mason jars, trick-or-treat bags featuring glow-in-the-dark acrylic paint, and marbled Valentine cards made with shaving cream and food coloring.
Using the Makers Club to Support Your Child's Small Business
As someone who has been self-employed for most of her career, it always excites me when one of my kids shows an interest in starting their own business. Whether it's going to craft shows, setting up an online shop, or promoting their goods during the holiday season, kids learn a lot by marrying their artistic talent with their business ideas to make a little extra money.
Although there are plenty of easy DIY crafts out there that kids can make with items from the dollar store, I like to encourage my kids to develop useful skills that will give them a lifelong creative outlet, while also making beautiful things that people will treasure.
One thing I really appreciate about the Makers Club approach is that the focus is on purposeful skill development rather than on making the easiest craft. Through detailed videos, kids learn the foundations of sewing, knitting, and working with different materials like clay and yarn so they can make all kinds of interesting products as they progress.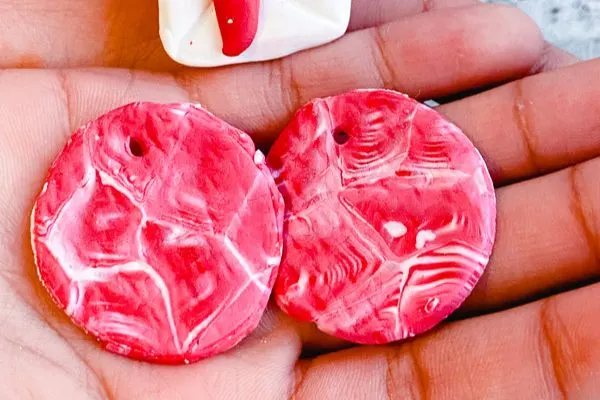 The craft tutorials offered are a great starting point, but I think they are designed to spark kids' interest and curiosity so that once they've tackled the tutorial projects, they can also step out and come up with designs of their own making. They may even grow to the point where they can make and sell their own tutorials and patterns (though please make sure they don't sell the Makers Club's patterns which are copyrighted. It's fine for them to sell products made from the patterns though).
Using the Makers Club as a Homeschool Elective
Another way to use a membership-based art subscription service like the Makers Club is as a homeschool elective, either on your own or with a small co-op. Online piano lessons and art programs make it easy for you to incorporate fine arts into your homeschool, even if you're not skilled in them yourself.
We find we're more likely to follow through with our arts elective projects if we make a commitment to doing it together with another family.
You could meet once or twice a week to work your way through a series of art projects or spend the whole term learning a single skill, like knitting or working with clay. Allow kids some flexibility to come up with their own designs and projects after they've learned the basic skills.
We've also had success tying an arts elective like this in with an entrepreneurial unit and having kids plan their own craft fair/craft business throughout the term. You can incorporate concepts such as costing and pricing, predicting demand, and marketing.
Getting Started with the Makers Club Craft Projects
If your kids are looking to move beyond popsicle sticks and pipe cleaners and make some truly beautiful handmade crafts, check out the Makers Club today. You can use coupon code MAKERSCLUB50 to get 50% off your first month's subscription (Expires July 31, 2023).
You may want to start small and let your child take on some of the easy craft ideas (such as the polymer clay charms) before tackling more complex skills like using the sewing machine, but if your young crafter is raring to go, by all means, let them jump right in. The tutorials are not ordered so you can follow your kids' lead and let them make their favorite things. Whether you need crafts for kids to make and sell or you just want to off your kids quality crafting tutorials, the Makers Club promises to grow kids' artistic skills and abilities.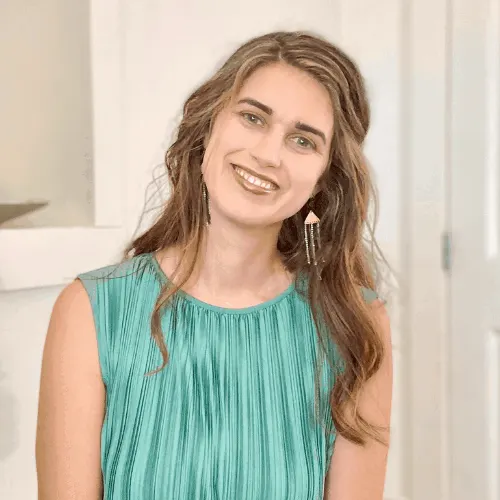 Sophie Agbonkhese is a writer, homeschooling mother of four, and a recovering overachiever (who occasionally relapses). She is the founder of My Cup Runs Over, a site dedicated to helping busy women simplify and enrich their lives. When she's not writing or debugging websites, Sophie spends her time reading, dancing, bullet journaling, reading, gardening, listening to audiobooks, and striving fruitlessly to have a clean house for at least five minutes.