Classical music study had many benefits for kids, but how do you teach it if you don't know it? These online music classes for kids will help!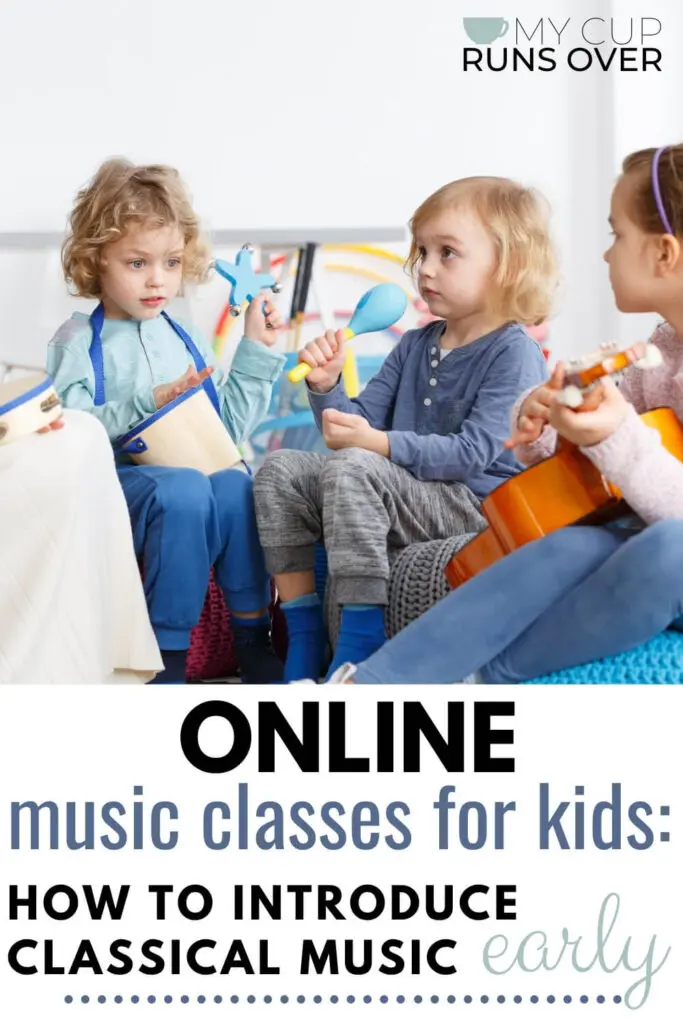 I received free access to Clap for Classics! for review purposes and I was compensated for my time. All opinions are my own and I am not required to post a positive review.
My children have always been more musical than I am.
I was the kid who quit the elementary school choir because I couldn't sing the right notes.
My kids, on the other hand, were born singing. My older daughters latched onto music from an early age and quickly developed their ears and their musical knowledge. When they finally started taking piano lessons a couple of years ago, I regretted not having started them sooner.
They enjoy their lessons so much and are thriving, but I can't help wondering about all the years we lost.
Starting Kids on Music Lessons at an Early Age
Now I have two younger kids, ages three and six, and they're showing an early interest in music as well. My six-year-old has started asking for music lessons, and her brother has been putting on ukelele shows with the coffee table as his stage since he first learned to stand.
This time, I'd like to get it right.
I'd like to introduce them to musical concepts as early as possible, because I've seen the positive effects that music education has on children.
The joy. The confidence. The opportunities–whether it's writing and staging their own musicals or leading worship at church on a Sunday morning.
Learning music at a young age is great for children.
However, with four kids, it's not always–or even often–possible for me to get my younger ones out to classes in the community. Not only is it logistically challenging to fit it into our busy schedule, but I also find it stressful to take my busy little bees to any kind of formal training when I never know how many minutes they're going to make it before the need to run around outweighs their ability to sit and listen.
The last time we did a story and song time at the library, I think we lasted about ten minutes.
So, I've been really excited to try out at home online music classes for kids. I can fit them in at any time of day and my kids can feel free to move around as they please without having to worry about disturbing anybody else.
An awesome online resource I've recently discovered for preschool music lessons is Clap for Classics!
Clap for Classics! Online Music Courses for Babies, Toddlers, and Preschoolers
Started by sisters Kathryn and Elizabeth, two classically-trained musician moms, Clap for Classics! offers monthly music courses that introduce young children to different classical themes through songs, movement, and active listening activities.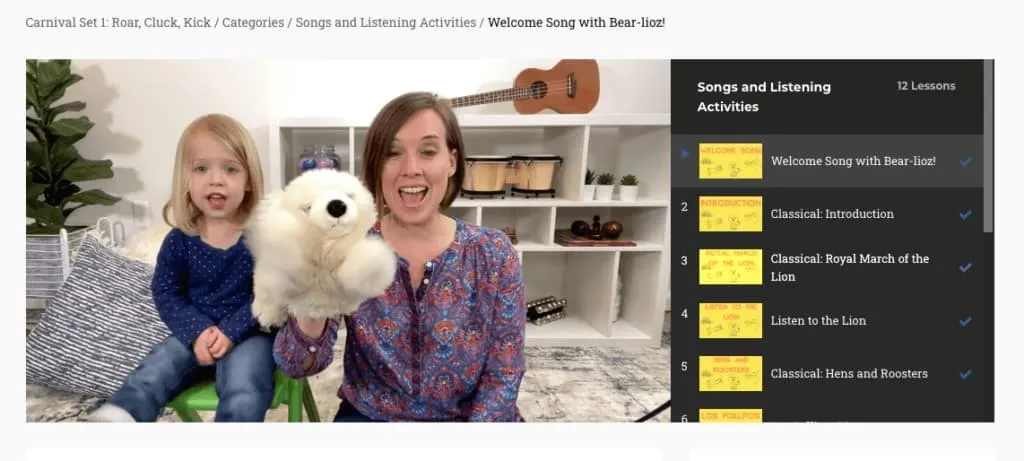 According to their website, "Classical music has many benefits for kids. It boosts concentration and self discipline. It helps develop social skills and listening skills. Exposing children to classical music also will increase their likelihood of enjoying a wider variety of music later in life."
With our disappointing library experience still in the back of my mind, we decided to give it a try.
We have been working our way through the three-month bundle, Carnival of the Animals. In it, Elizabeth, assisted by her own preschooler, Charlotte, walks us through the various movements of Camille Saint-Saëns' Carnival of the Animals.
Each movement represents a different animal. For example, there's The March of the Lion, Hens and Roosters, Wild Donkeys (Swift Animals), and Tortoises. These four movements are covered in the first month, so it works well to do one a week, though honestly, my kids never let me turn the videos off once they start. They always ask to keep going.
For each movement, Elizabeth offers an introduction to the piece along with a short discussion of the animal represented in the song. She usually has a puppet representing each animal and she has a humorous interaction with each one.
Then she plays the movement for the children to listen to. Afterwards, she talks about the movement, focusing on one particular musical concept, such as forte, staccato, or legato. Then she sings a fun song that relates to that animal.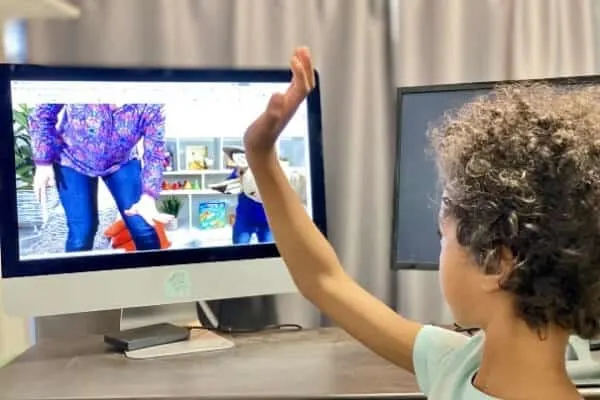 You might also enjoy: Best Online Piano Lessons: Learn Piano as an Adult or Teach Music at Home
An Online Music Teacher Kids Love
I have to say, I am absolutely in love with her style. She is the kind of teacher I wish I could be to my kids. She is so gentle and kind, but also knowledgeable and funny. Her online music lessons don't feel like your typical online classes, which is fabulous, considering the age and attention span of her audience!
Rather, she creates such a fun environment that kids not only engage with the lessons but retain the information she teaches.
As an example, when we studied the first four movements of The Carnival of the Animals, she taught about forte by having the kids roar like lions. Then she demonstrated staccato and legato while having the kids play freeze dance to two alternating pieces of music: the fast-paced donkey movement and the gently flowing tortoise one.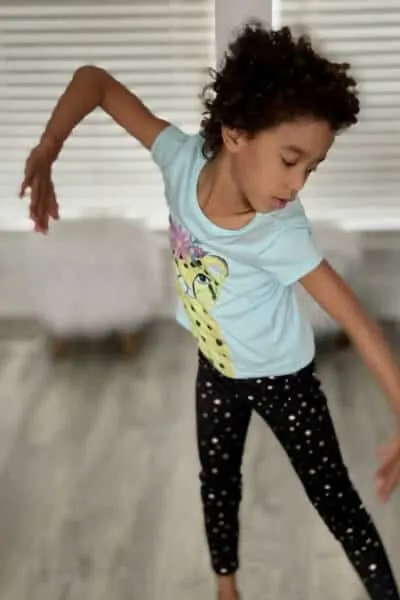 After, my kids kept asking me to play these three songs on my phone so they could dance to them again.
They learned not only to recognize some pieces of classical music but also to relate musical concepts to different ways they can move their bodies.
Along with each online music class, Clap for Classics! offers supporting resources such as coloring pages and extension/adaptation suggestions. Some of the songs can even be turned into much further reaching lessons.
Take Los Pollitos Dicen, for instance. In this one, Elizabeth and Charlotte sing a Spanish song about hens and their chicks. Below the video, they offer a thorough list of ways you can expand on online music lesson and turn it into a whole morning of Spanish-themed fun.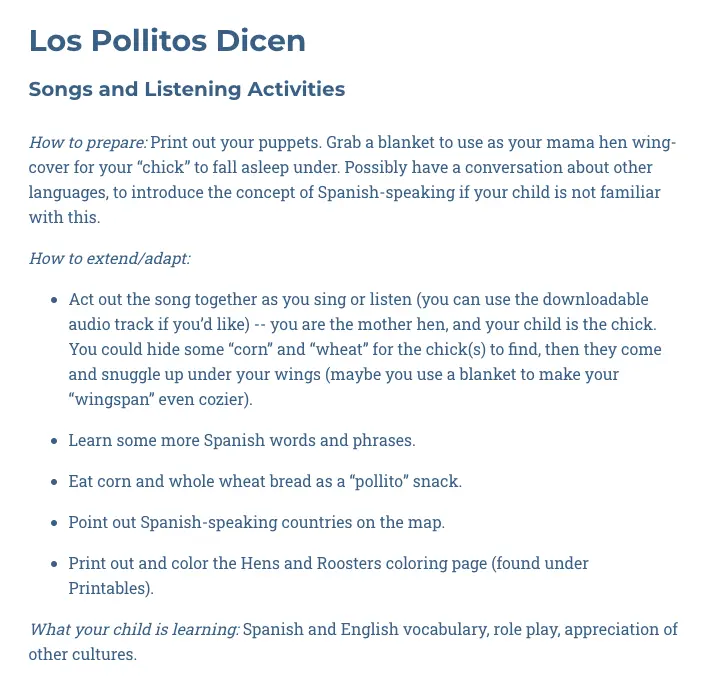 Other Online Music Classes for Kids from Clap for Classics!
In addition to the Carnival of the Animals Bundle, Clap for Classics! offers the following virtual music lessons for babies, toddlers, and preschoolers.
Peter and the Wolf
Nursery Rhyme Baby Time
A Musical Trip Around The World
Bumblebees, Birds, and Beethoven
A Winter Expedition with Vivaldi and Friends
Sleeping Beauty and Friends: Fairy Tale Fun
You can purchase each course/bundle separately or take advantage of the monthly music class subscription.
When you sign up for a subscription, you get:
Once course with 10-15 short, easy to follow instructional videos each month that include a mix of songs and classical music activities.
A printable document that includes notes for each activity as well as lyrics.
Other resources, such as printable graphics to turn into puppets, and downloadable playlists for the classical music.
Access to a weekly live Zoom class with one of the founders of Clap for Classics! teaching the monthly content in a fun and interactive way.
Continued support from the Clap for Classics! founders inside a private Facebook group.
You might also enjoy: 20 Savvy Homeschool Room Ideas for Small Spaces
How Long does Each Course Take?
Each monthly music course is approximately 30-45 minutes long, but you can break it up however you like, according to your time and goals and your children's ages and attention spans.
You can very easily turn it into a weekly music lesson that lasts 20-30 minutes by repeating some of your favorite parts or adding in a few of the suggested extension activities. We like to do the activities several times through and play the singalongs multiple times until we start to get the words!
We have absolutely loved these music lessons and I'm sure your little ones will too.
And who knows, maybe with all the concentration and self-discipline skills they're picking up in these online music classes, we'll be ready to try in-person music classes soon!
Go check out Clap for Classics! today and use code HOMESCHOOL to get 20% off any course (expires May 31, 2021).
TRY CLAP FOR CLASSICS! NOW
Leave a comment below and let me know your thoughts on online music classes for kids and don't forget to save this post to Facebook or Pinterest so you can find it later.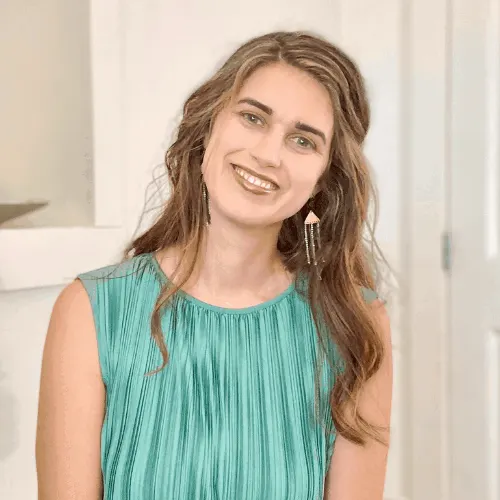 Sophie Agbonkhese is a writer, homeschooling mother of four, and a recovering overachiever (who occasionally relapses). She is the founder of My Cup Runs Over, a site dedicated to helping busy women simplify and enrich their lives. When she's not writing or debugging websites, Sophie spends her time reading, dancing, bullet journaling, reading, gardening, listening to audiobooks, and striving fruitlessly to have a clean house for at least five minutes.