It's Christmastime again and you know what that means: time to wake up your inner Martha Stewart, break out the eggnog, and start crafting. Whether you're looking for an activity for your holiday party, some new ornaments for your mantle, or a few DIY Christmas gifts to give friends, these 40 Christmas crafts for adults are sure to fit the bill.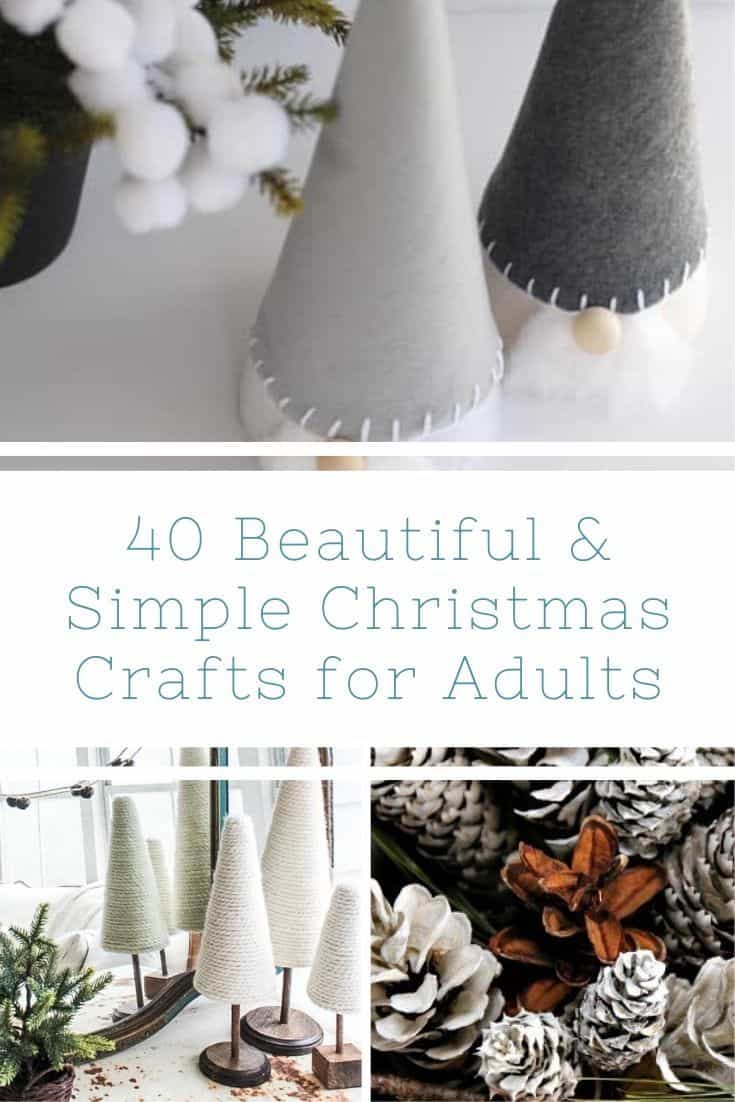 Note: This post was originally published December 9, 2019. It was updated on March 9, 2021 for accuracy.
Finding the Best Christmas Crafts for Adults
There's something about December that makes everyone go a little craft crazy.
Perhaps it's the nostalgia for simpler times evoked by all those dreamy Christmas puzzle images or the flood of gorgeous ideas on our Pinterest feeds.
Whatever it is, the holidays makes us want to bust out our glue guns and sequins and start creating beautiful things.
But finding the right craft ideas can be a pain. So many of the DIY projects out there look like something you pulled out of your recycling bin or swept off the floor of your kids' bedroom. They're not exactly awe-inspiring.
Or, you see something gorgeous online only to find out you need a $300 tool and a degree in engineering to pull it off.
Not so with these posts. I've pulled together 40 gorgeous crafts that anybody can pull off, no special equipment required. Because honestly? The last thing any of us needs at this time of year is to waste time trying to be perfect at one more thing!
These easy Christmas crafts for adults will soothe your DIY itch and make your mantle shine just a little brighter. No perfection required.
Want to Give Your DIY Christmas Crafts As Gifts?
Maybe you're looking through all these photos thinking there are definitely some people in your life who would love to receive these as gifts…
Why not go DIY this Christmas and make some or all of your gifts? DIY gift-giving is fun, personal, meaningful, and usually more affordable too.
If you want to try doing a DIY Christmas, check out my Genius Gift Giving System. It's a mini-course that will help you plan everything you need to prep for and make tons of amazing DIY gifts without any unnecessary stress or a thousand trips to the craft store.
Click the image below to learn more.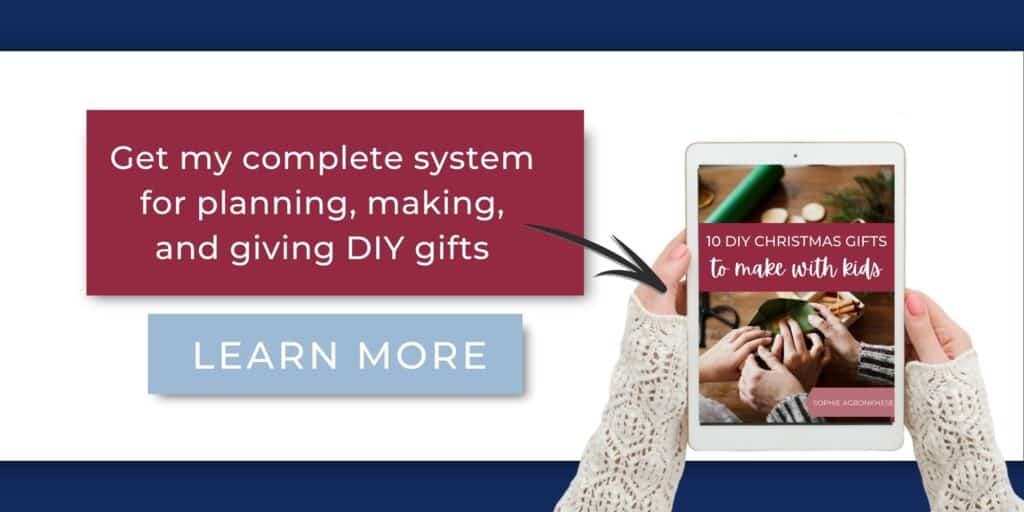 DIY Christmas Crafts for Adults
I hope that these ideas have inspired you to create some beautiful ornaments and home decor pieces for this Christmas.
Leave a comment below and let me know which DIY Christmas craft for adults you can't wait to try and don't forget to save this post to Facebook or Pinterest so you can find it later.
Sophie Agbonkhese is a writer, homeschooling mother of four, and a recovering overachiever (who occasionally relapses). She is the founder of My Cup Runs Over, a site dedicated to helping busy women simplify and enrich their lives. When she's not writing or debugging websites, Sophie spends her time reading, dancing, bullet journaling, reading, gardening, listening to audiobooks, and striving fruitlessly to have a clean house for at least five minutes.