April 22 is Earth Day, a perfect opportunity to learn more about our amazing world, the challenges it's facing, and the actions we can take to protect our environment. Putting together a unit study about the planet is a piece of cake with these stunning Earth Day books for kids from Candlewick Press.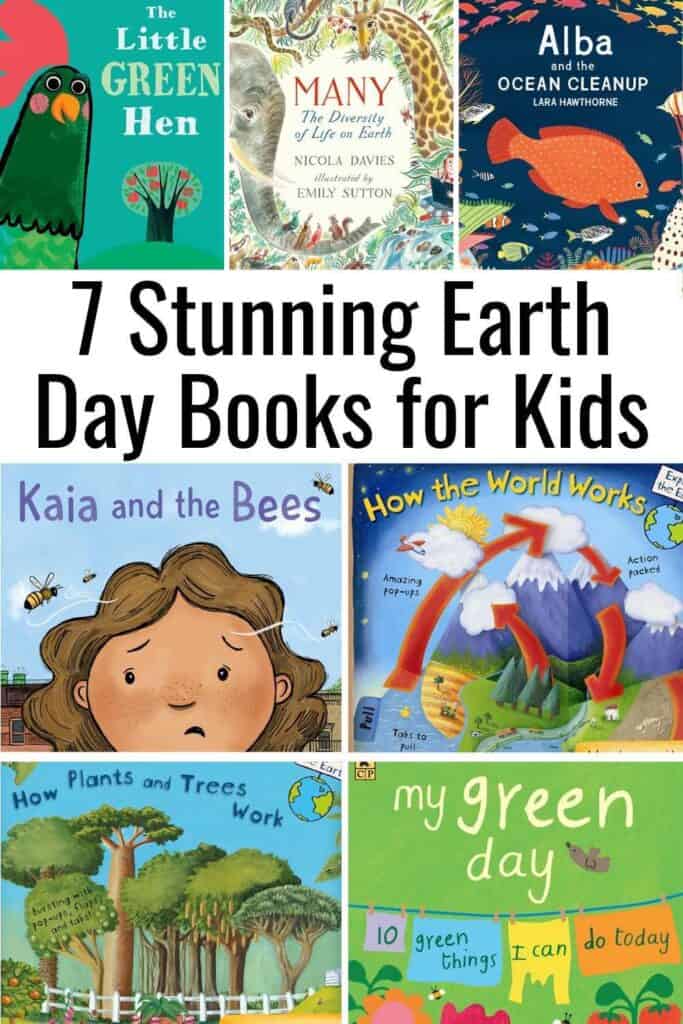 Disclaimer: I received free copies of these books for review purposes and I was compensated for my time. All opinions are my own and I am not required to post a positive review.
If you're looking for some great read alouds and picture books to celebrate Earth Day with your kids, this post is for you.
Whether you're looking for Earth Day books for preschoolers, kindergarten, or elementary-aged kids, Candlewick Press has an awesome selection of books that profile not only the actions we can take to protect our environment, but also the small and mighty people (and creatures) who already are.
Whatever activities for Earth Day you have planned, we hope you'll add a few of these titles into the mix.
Earth Day Books for Toddlers and Preschoolers
Simple stories about nature work well for preschoolers and kindergarten students who are starting to absorb more and more information about the world around them. Books like The Little Green Hen are short enough to hold their interest while still imparting an important message.
Pair up a picture book with a related art project (finger-painting apple trees, for example) and perhaps a seed-starting activity to round out your Earth Day celebration.
The Little Green Hen
The Little Green Hen is an adorable spin on the classic tale of The Little Red Hen. Like the little red hen, who need help grinding grain to make bread, the little green hen has an important job to do. She has an apple tree to care for. She prunes it, protects it from pests, and sows its seeds to produce new trees.
But as her orchard grows, the work is too much for her. She asks for a little help from her friends. Some of the other animals are happy to use their unique talents and gifts to take care of the tree, but others are too busy worrying about their own needs to lend a hand.
Little green hen and her friends—dog, squirrel, and sparrow—work hard taking care of the trees, which then provide shelter for them when heavy rains come, leading to dangerous floods.
The other animals find themselves in a real jam during the floods because the places they'd settled themselves weren't secure. The little green hen lovingly invites them into the tree with her and shelters them through the storm.
After that, all the animals work together to clean up the mess left behind by the floods and preserve their natural habitat. As more trees grew in the orchard, the floods occurred less frequently because the ecosystem was restored.
The beautiful story, written and illustrated by Alison Murray, is simple enough for very young children to love and understand, but it also carries a message that's important for all of us to remember. We all have a part to play in taking care of our earth, and if we take care of it—and of each other—there will be more than enough for everyone.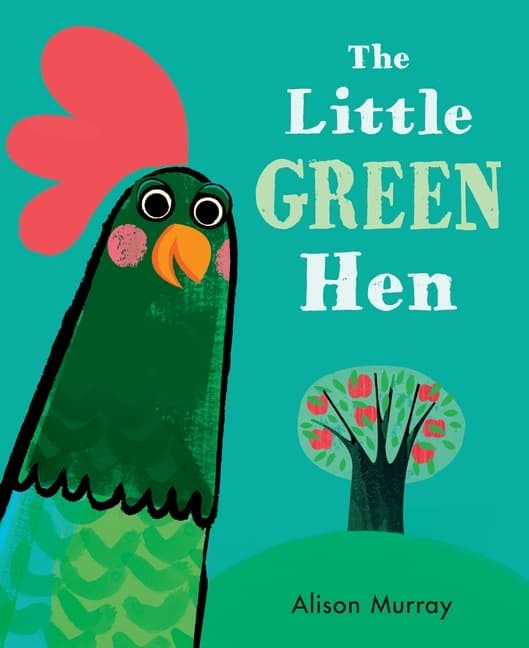 Other Earth Day books for preschoolers from Candlewick Press:
Earth Day Books for Kids in Preschool to Grade 3
At this age, kids might already be helping out with some simple green activities around home, like those covered in My Green Day. If not, Earth Day is the perfect time to talk about some initiatives they could take on.
Maybe they want to pick up trash on a beach or start a compost bin at home. They may even want to study a miniature ecosystem in their backyards.
However you choose to engage them in eco-friendly activities, kids are sure to respond to the plights of the animals and other life forms featured in these beautiful books.
Alba and the Ocean Cleanup
Lara Hawthorne's Alba and the Ocean Cleanup is another stunningly beautiful book about the big difference one small creature can make when it comes to taking care of the earth.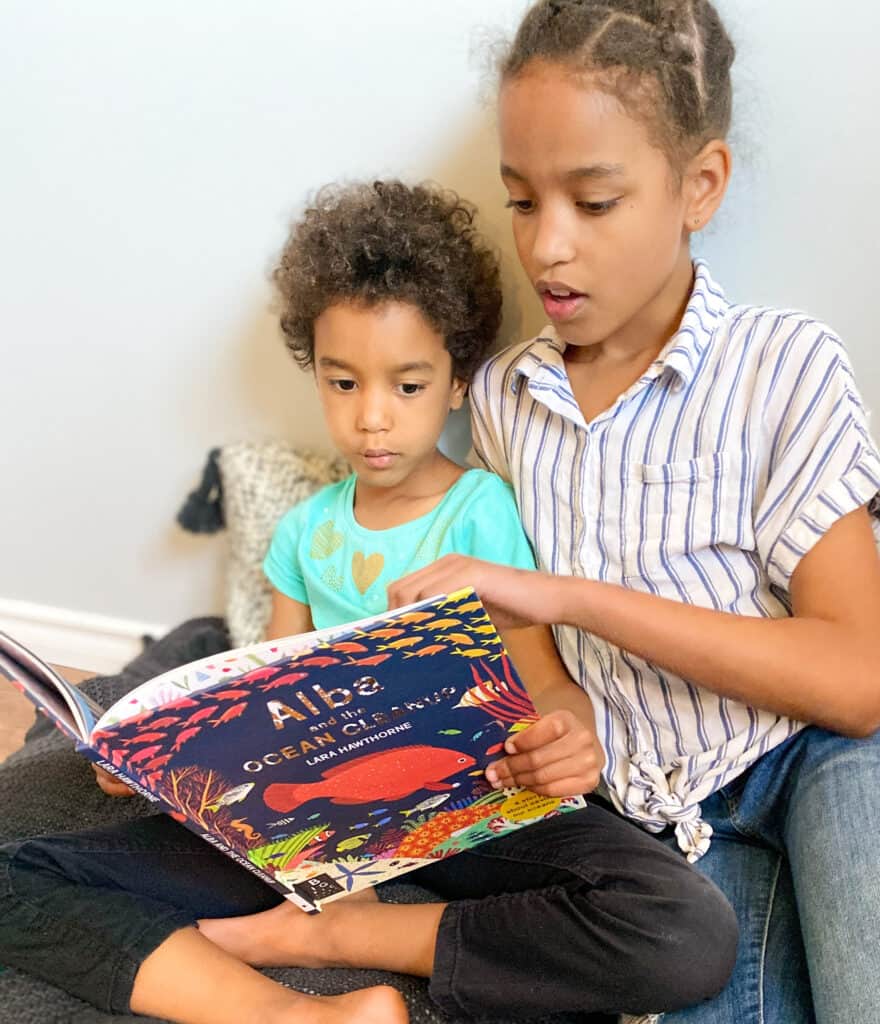 Off the coast off a small town, a beautiful reef teems with life. A tiny orange fish named Alba grows up in this reef and develops a habit of collecting beautiful objects from the sea.
As she gets older, she struggles to find beautiful objects. Instead, the see bed seems to be filled with human trash. Each year, more of her friends abandon the reef.
One day, Alba gets stuck inside a plastic bottle. She rises to the surface and is discovered by a little girl. The little girl rescues Alba and, having realized the destruction caused by all her town's litter, organizes a beach clean-up.
Alba returns to her reef to find it mostly restored to its original beauty and many of her friends return too.
The book ends with a brief discussion of how students can take care of the ocean too. As with The Little Green Hen, the takeaway message here is that one small person can be an agent of change, inspiring others to take positive actions to preserve the environment. This book would be a lovely introduction to earth day for kindergarten.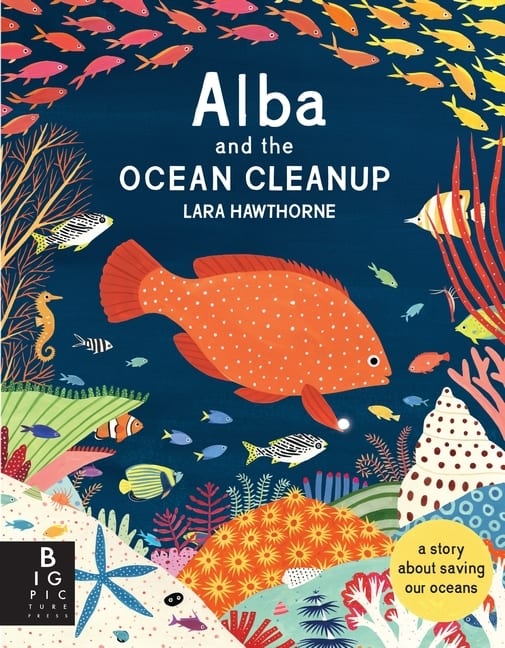 My Green Day
My Green Day by Melanie Walsh is a perfect Earth Day read. It contains ten activities kids can do at home and school to decrease their environmental impact.
The actions in this book are simple enough for kids to understand and implement. They also serve as a great reminder to parents that taking action doesn't have to be difficult or expensive. Small steps like buying free-range eggs, composting our food scraps, and buying only as much food as we need can go a long way in conserving the world's most precious resources.
Parents will also appreciate the reminders about wearing sweaters when we're cold instead of turning up the heat and taking shorter showers!
Psst….when you're done reading this list of Earth Day book for kids, enter the giveaway at the bottom of this post for a chance to win one of ten copies of My Green Day.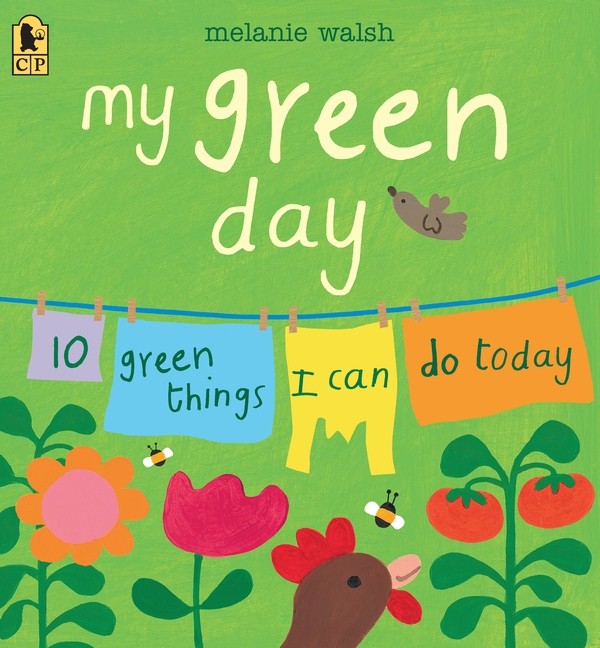 Kaia and the Bees
It is never too early to introduce kids to the important work bees play in our world. About a third of the crops we get our food from depend on pollinators like bees to reproduce, but bee populations are in decline due to industrial agriculture, destruction of natural habitats, and loss of biodiversity.
It's important for kids and families to understand the wonderful work bees do so they can make choices that help, not hurt, our precious bee populations.
Maribeth Boelts' Kaia and the Bees is a charming tale that makes good strides toward this goal.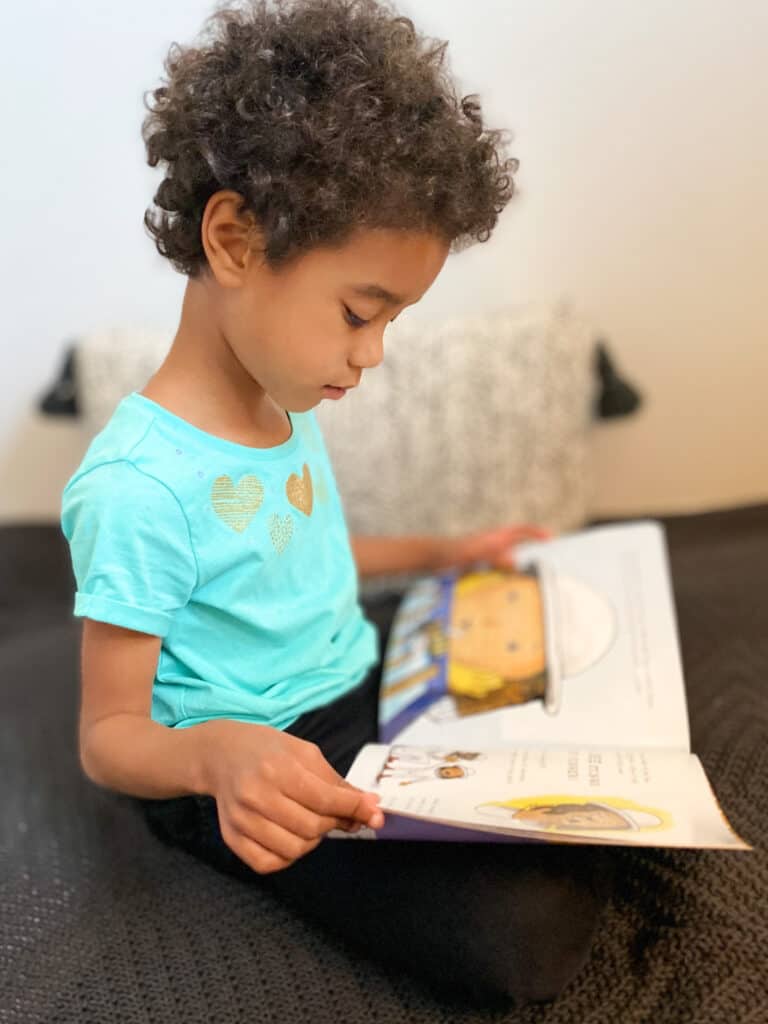 Kaia is a brave little girl who is afraid of only one thing: bees. This is unfortunate for her as her parents are beekeepers. Even though she understands why bees are important, she still remembers how much it hurts to get stung, so she avoids the bees living on the roof of her apartment as much as possible.
Using prose that will resonate with young readers, Kaia describes how she feels about herself when she exaggerates to her friends about her involvement with the bees and what happens when they discover that she's really scared.
She decides to conquer her fear and bravely goes to see the bees, wearing an adorable beekeeping suit. She's still scared, but she makes an effort anyway. Just as she's beginning to relax, she gets stung.
After that, there are no bees for Kaia. Until the magical process of harvesting the honey helps her see things from a different perspective.
Kaia and the Bees exposes young kids to just the right amount of information about bees without overwhelming them. Young readers will certainly relate to this brave little girl who struggles to overcome her deepest fears.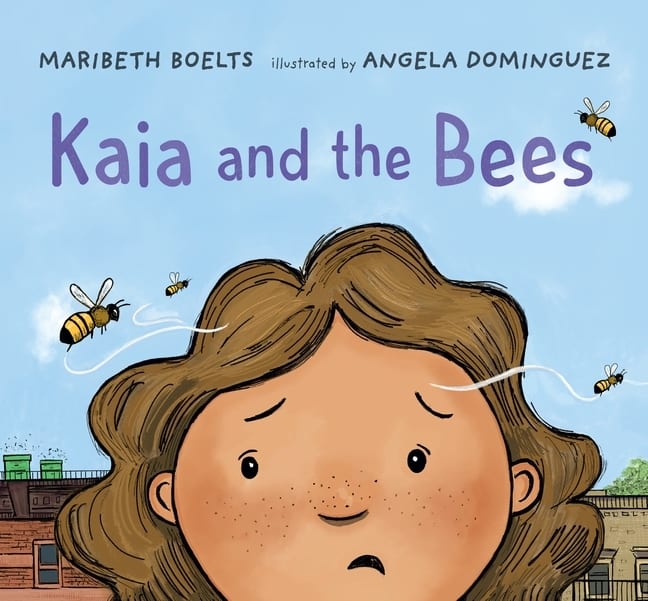 Many: The Diversity of Life on Earth
Candlewick Press' authors have really knocked it out of the park with the illustrations in these books. Illustrator Amy Sutton has created exquisitely detailed watercolor paintings to accompany Nicola Davies' Many: The Diversity of Life on Earth.
This non-fiction title introduces kids to the concept of biodiversity and the importance of maintaining diverse ecosystems. From elephants to oak trees, mushrooms to microbes, Many opens the door to the fascinating world of living things.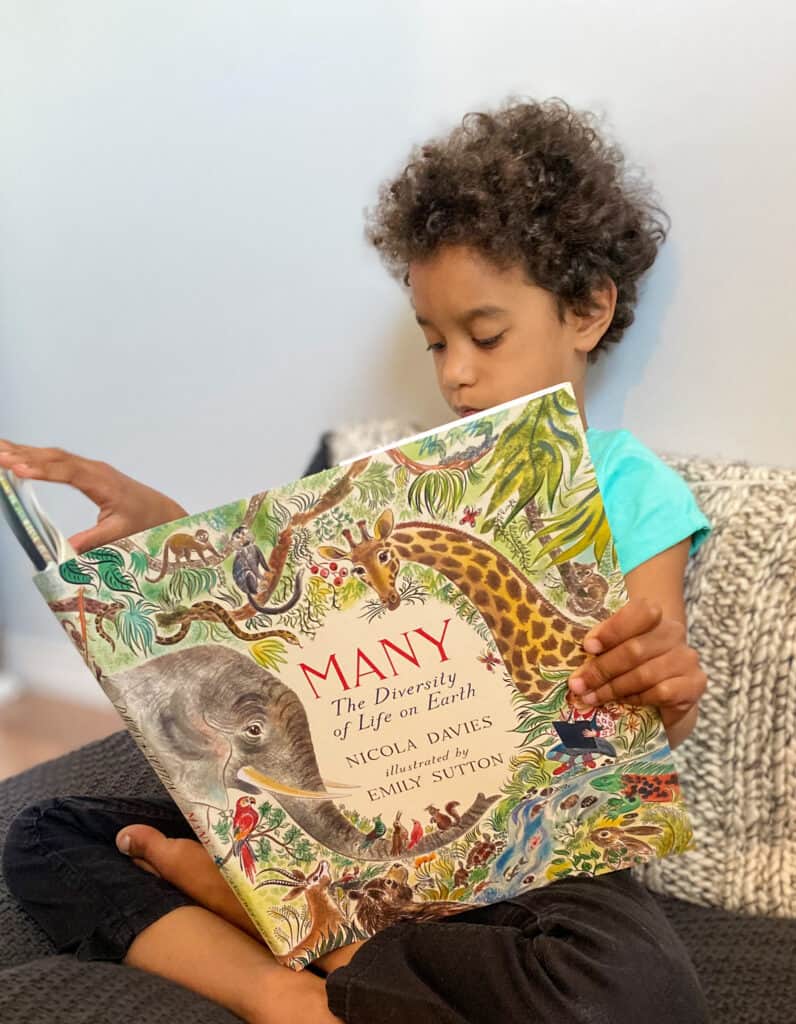 The main narrative first explains that living things can be found in the most unexpected places (like boiling volcanic lakes) and goes on to describe why it's difficult to determine exactly how many living things there are on earth.
It then builds on this concept to show how living things are dependent on each other for food, shelter, protection, reproduction, etc. It concludes by pointing out that "every living thing is part of a big, beautiful, complicated pattern…" and that people are "Destroying pieces of the pattern." Because we are part of the pattern too, we need to help it stay big, beautiful, and complicated.
Alongside the main narrative, additional text throughout the book provides examples and labels various creatures and plants in the style of a field book.
Many is a gentle and inviting introduction into the world of biology and the role people play in protecting precarious ecosystems.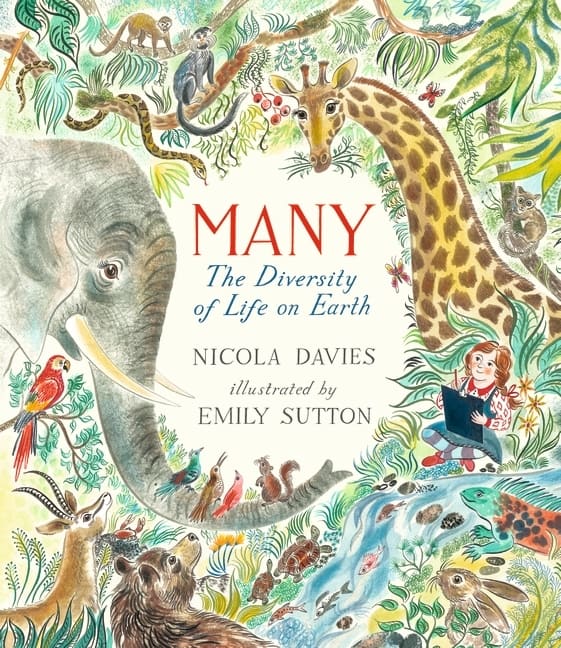 Other Earth Day books for kids in this age range from Candlewick Press:
Earth Day Books for Kids in Grades 2-5
Finally, older kids need books that go into greater depth about some of the plants and other life-sustaining systems on our planet.
The Explore the Earth series packs a plethora of information into beautiful, interactive, easy-to-read books. Both How Plants and Trees Work and How the World Works are part of this series.
Kids in this age group might want to supplement their Earth Day reading with science projects exploring the water cycle, carbon footprints, or food chains. How the World Works would be a great starting point for research on any of these topics.
How Plants and Trees Work
In How Plants and Trees Work, kids will learn answers to questions like 'Why do plants have flowers?', 'How do plants grow from tiny seeds?', 'What do plants eat?', and 'How do plants defend themselves?'
Each page gives many examples of different plants and how they live their incredible lives, pointing out their similarities and differences. Kids will be enthralled with the page about the world's weirdest plants, including the stinkiest plants, trees with sausage-like fruits, and an African plant that lives for 1,500 years.
This title is brimming with thoughtfully designed pop-ups, flaps, and wheels that enhance learning and wonder.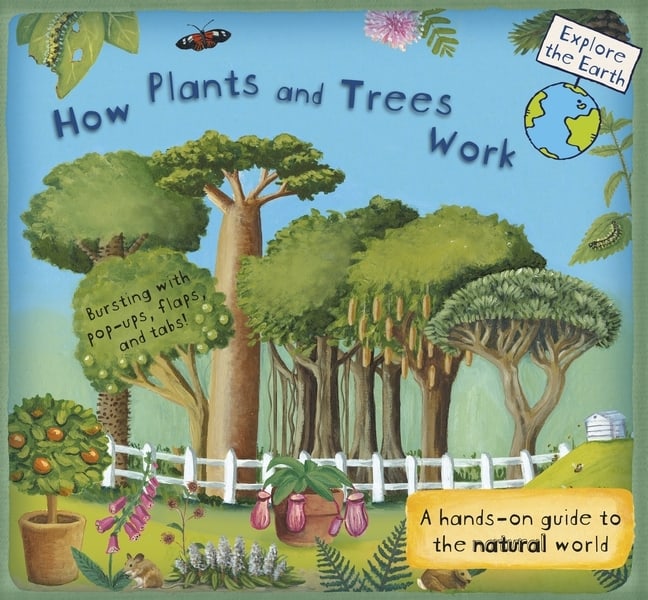 How the World Works
Like How Plants and Trees Work, How the World Works packs tons of information about the planet into a cleverly designed guide kids will treasure.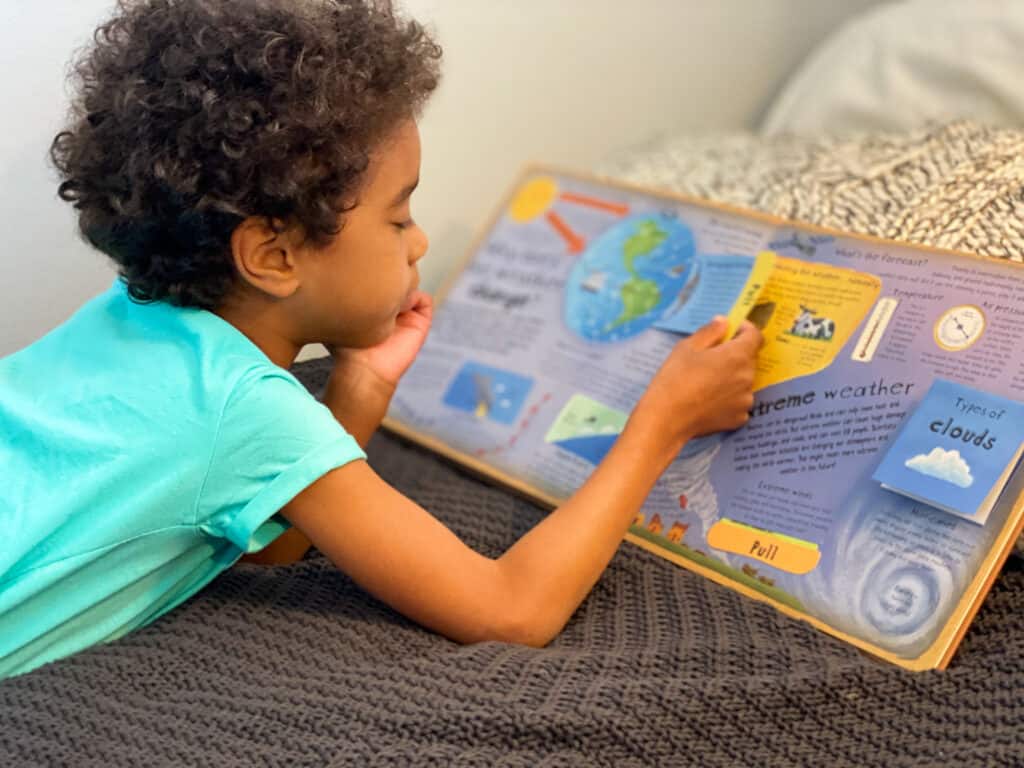 Topics include the beginning of the universe, seasons, the beginning of life, tectonic plates, the water cycle, weather (including extreme weather), the ocean, the carbon cycle, the greenhouse effect, and food chains.
Again, intricate pop-ups help illustrate complicated topics for young readers.
This is one the coolest children's books about earth we've seen and a great introduction to some of the more complex environmental issues facing our planet.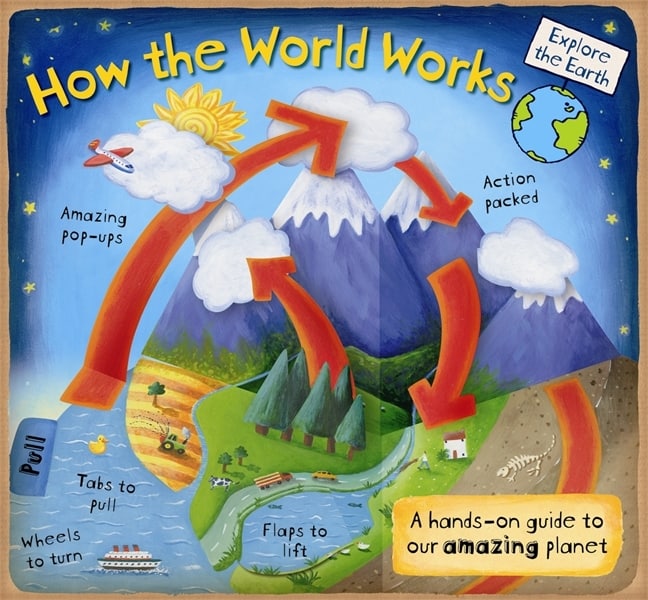 Other Earth Day books for kids in this age range from Candlewick Press:
Enter to Win My Green Day
---
Sophie Agbonkhese is a writer, homeschooling mother of four, and a recovering overachiever (who occasionally relapses). She is the founder of My Cup Runs Over, a site dedicated to helping busy women simplify and enrich their lives. When she's not writing or debugging websites, Sophie spends her time reading, dancing, bullet journaling, reading, gardening, listening to audiobooks, and striving fruitlessly to have a clean house for at least five minutes.