Want to make sure your kids are ready to take on life after high school? Check out this life skills for teens course sets them up for success.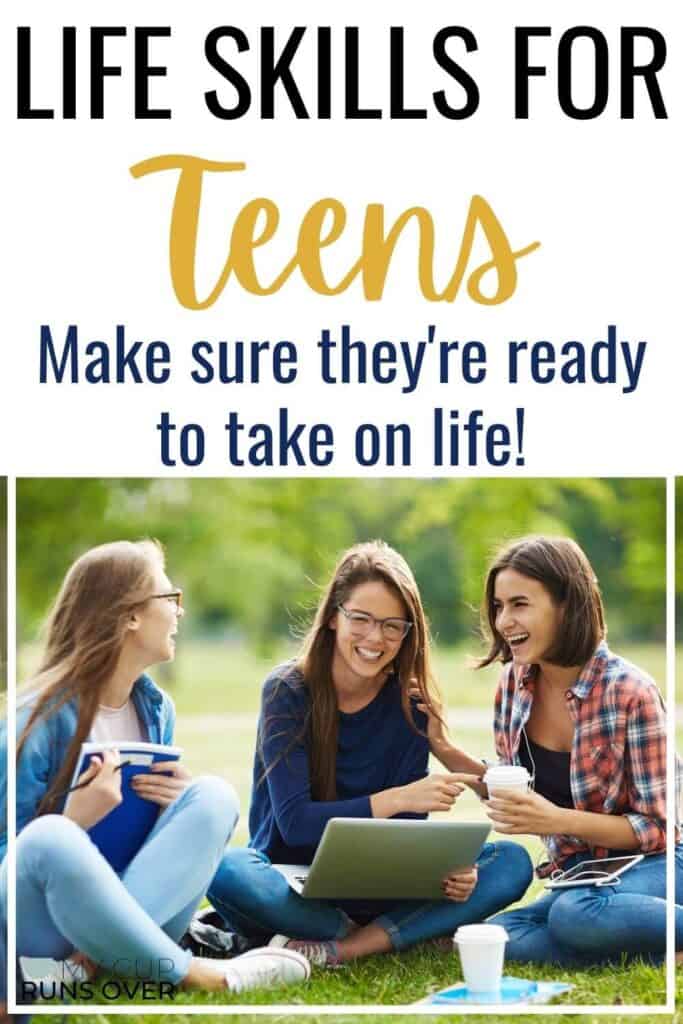 I received free access to the Voyage course for review purposes and I was compensated for my time. All opinions are my own and I am not required to post a positive review. 
The day I left home for my first year at university did not go quite as I had hoped. With my two exceedingly oversized suitcases and a trio of fresh injuries sustained in a martial arts class the day before, I flew solo from my hometown on Vancouver Island to Halifax, Nova Scotia, over 6000km (3800 miles) away.
The school's fancy website (this was 2002, after all…we noticed things like that) had advised incoming students to book a car service through the airport and I had followed this advice.
What I didn't realize was that the "luxury car" I'd hired was really just a regular sedan, which would also be transporting two other out-of-province freshmen and their excess luggage.
We rode in silence for most of the hour-long drive to the university, one of my suitcases taking up every square inch between my lap and my chin. We traveled in scorching heat through an unfamiliar landscape, and by the time we pulled up in front of the dormitory that was to be my home, I was ready to ask the driver to turn around and take me back home.
I was not ready for this.
I grew increasingly anxious throughout the afternoon as I was whipped through the orientation to college life. New roommate, meal times, communal bathrooms, IDs, tech support. Oh…and "by the way, whatever the frosh leaders tell you to do, you have to do.
Um, no thank you.
My desire to go home intensified throughout the first few weeks and if it weren't for a very convincing residence assistant, I may have actually followed through.
But the truth is, my troubles didn't start when I arrived at university…they'd started long before. I just hadn't realized it yet.
I was woefully unprepared.
For everything. Always.
SATs? Took 'em on a whim.
Solo travel? I'm still a total failure at this.
Financial responsibility? No comment.
Looking back, I see that the basic life skills one needs to survive on their own after high school were just never imparted to me.
From my current standpoint, I can't say whether that's because there was a lack of effort from my parents and educators or a shortage of interest on my part.
I took some budgeting classes, learned a few easy recipes, and did a career-suitability assessment that determined I should be a CEO, because of course it did. I'm sure I rigged it to do so.
And yet, so many essential life skills were lacking.
Applying for a credit card
Building and maintaining credit
Getting a passport
Applying for a travel visa for international trips
What to do if a flight is canceled (or you miss the last train out of Charles De Gaulle Airport and your French is, um, not so good)
Finding an apartment and filling out an application
Setting up utilities
Paying bills (and having enough money to pay them)
Getting health insurance
Finding a physician and a dentist
I could keep going, but you get the point. As independent as I thought myself to be, I was a flailing mess.
I can't blame my parents and teachers though–there are SO many life skills teens have to learn as they transition into adults! How could anyone ever be expected to transfer all of that knowledge before they leave home?
Fortunately, there's an awesome course that can give our teens a huge leg up so they don't end up as clueless about adulting as I was.
The Voyage Online Course Teaches Life Skills for Teens
I recently tried out the Voyage course from Thrive Academics with my 14-year-old daughter. I was super impressed by the breadth of topics this online life skills course covers.
Although she's still a bit young to benefit from many of the important lessons introduced–she's not quite ready to apply for college or credit just yet–the applicable lessons got her inspired to think more seriously about the future. I also love that this life skills for teens course is one that can grow with her, acting as an ongoing guide she
can refer back to as new growth opportunities arise.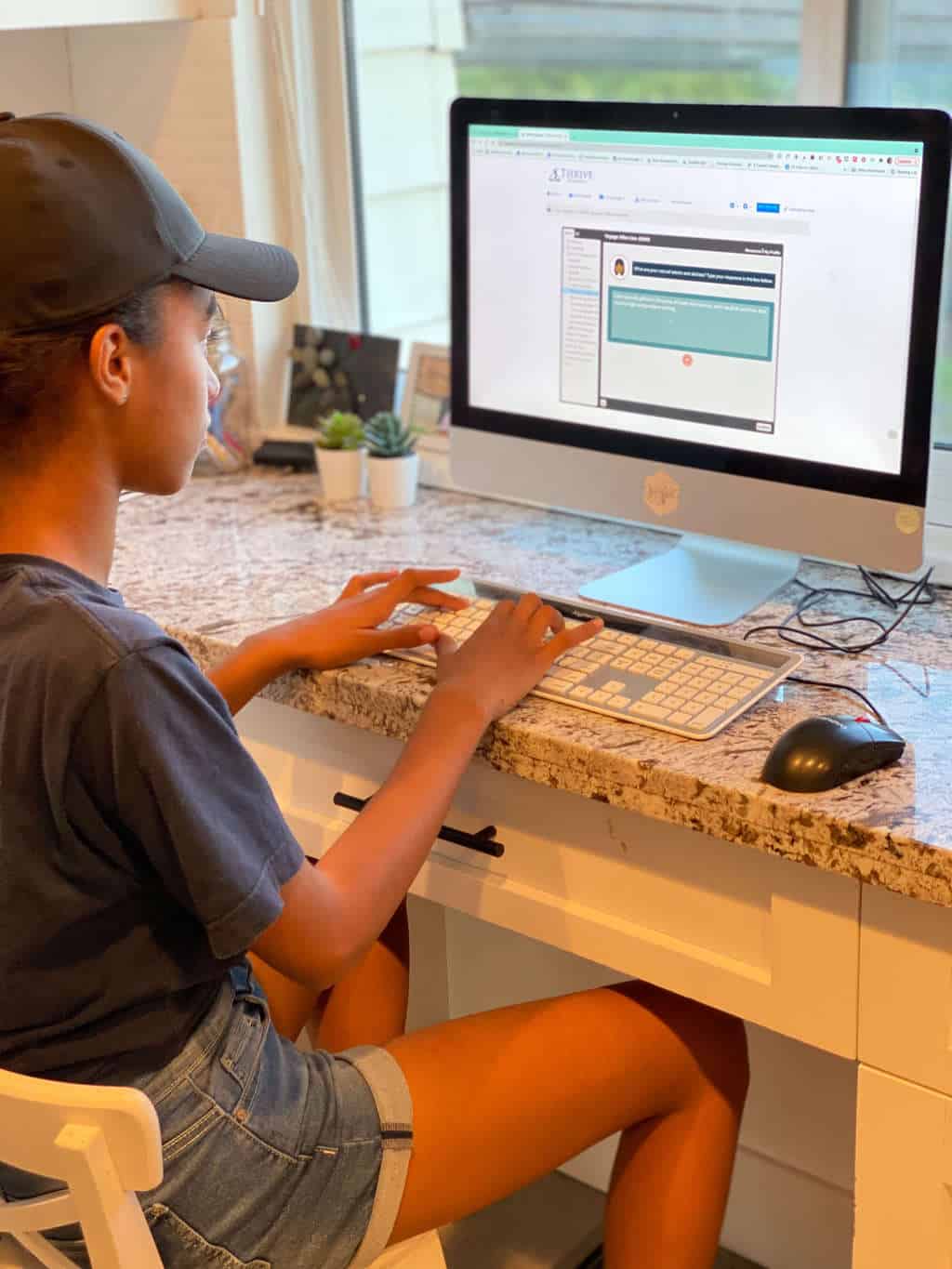 Voyage includes five modules:
Module 1: Who I Am
A step-by-step guide to exploring strengths, skills, and purpose. In this module, students build a personal brand to guide them through their decision-making, establish a vision for their future, set goals to achieve that vision, and create a plan to help them achieve their goals.
Module 2: Career Planning
Students use a personalized profiler to explore their personalities and interests and find out what careers they might be well suited to. They also learn how to write a resume and a cover letter and do well in a job interview.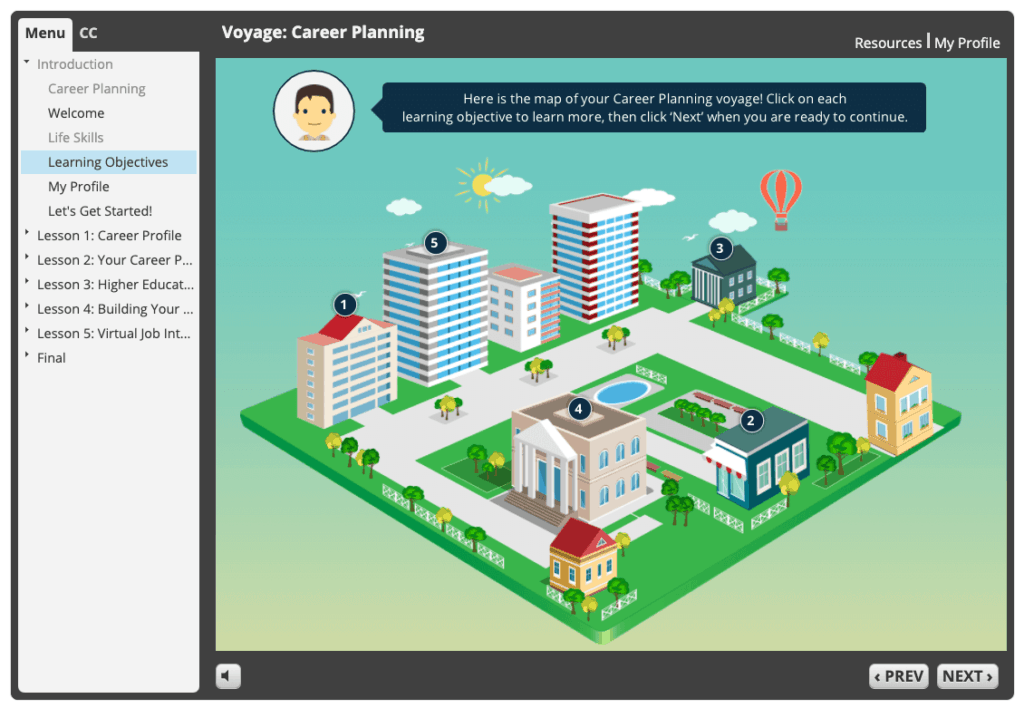 Module 3: College Planning
This module gives step-by-step guidance on searching for and applying to colleges and universities. Other topics include: learning to narrow down the options, applying for financial aid, planning a course schedule, and exploring the ins and outs of campus life.
Module 4: Financial Responsibility
Kids will learn about bank accounts, building credit, filing taxes, and budgeting. They'll also explore the benefits and disadvantages of student loans.
Module 5: Everyday Living
This is where they learn some of the most critical skills…you know, the ones you've been trying to drill into them since they were little children. They'll learn how to take care of their bodies by eating well, sleeping enough, exercising regularly, and practicing good personal hygiene.
They'll also cover the basics of personal communication, such as body language, talking, listening, and first impressions. Voyage also explores the importance of healthy relationships, using social media safely, and accepting feedback.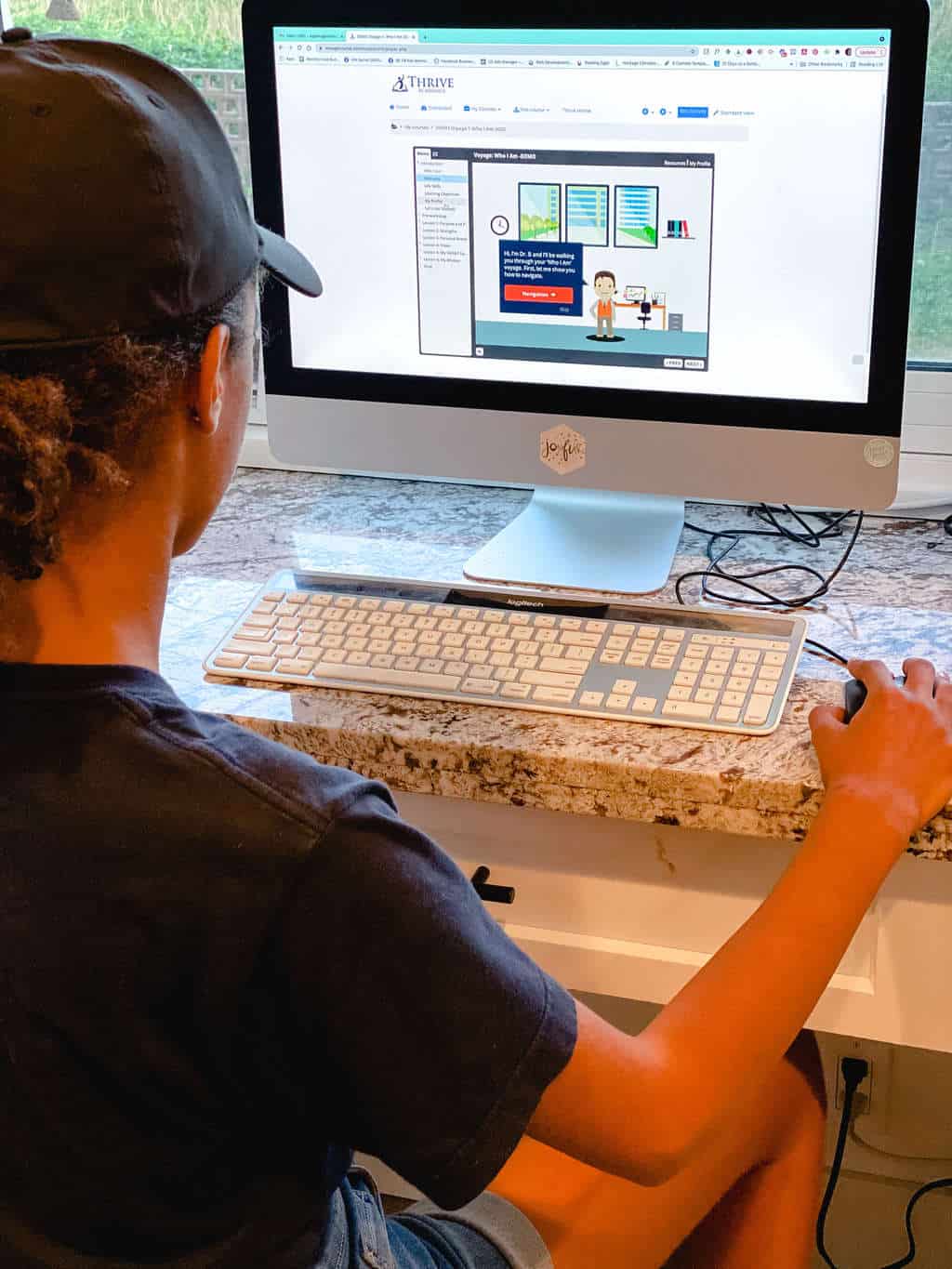 Teaching Life Skills Just Got a Whole Lot Easier
If you've been wondering how you're going to make sure your teens are ready to take on all the new challenges and responsibilities they'll face as they prepare to leave for college, Voyage is the perfect college prep course for them.
The program offers a ton of amazing information to set teens up for success, and the whole course costs just $60.
Better yet–you can enter to win a one-year subscription.
Check out Voyage today and enter your details below for a chance to win.
(Psst…grab Thrive Academic's free adulting checklist to help your high school students prepare for life after they graduate).
Your teen will thank you when they launch into adult life, confident that they have the skills to take on the new challenges they face…unlike some people, who shall remain nameless.
Sophie Agbonkhese is a writer, veteran homeschooling mother of four, and a recovering overachiever (who occasionally relapses). She is the founder of My Cup Runs Over, a site dedicated to helping busy women simplify and enrich their lives, homes, and homeschools. When she's not writing or debugging websites, Sophie spends her time reading with her kids, gardening, listening to audiobooks, and striving fruitlessly to have a clean house for at least five minutes. She lives in southwestern British Columbia with her husband, Ben, and their children.