Looking for a new exercise routine you can do from home or a fun way to get your kids moving? With YouDance.com's virtual dance classes, you can learn dance online through thousands of professionally recorded videos.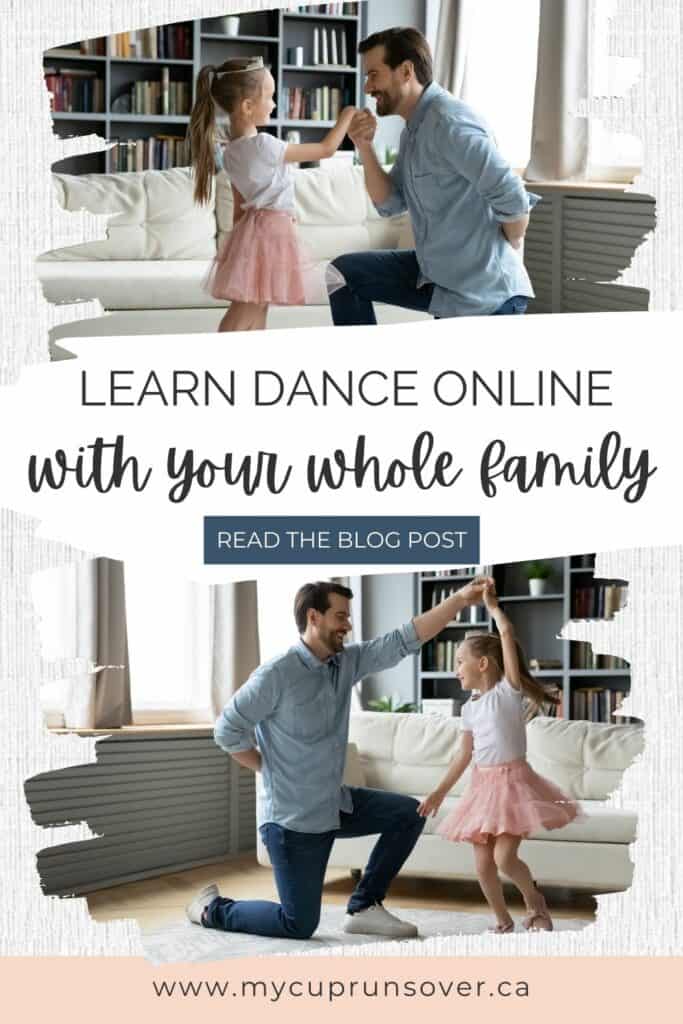 I received access to YouDance.com for review purposes and I was compensated for my time. All opinions are my own and I am not required to post a positive review.
Dance Lessons Aren't Just for Kids
As a child, I loved to dance more than anything else. We lived right across the street from a ballet studio, and two or three times a week, I'd head over there after school for lessons.
My favorite class was the Saturday Open Ballet Class, which, as the name would suggest, was open to students from all age groups and abilities. This was my only opportunity to interact with older students outside of our annual recital, and I loved watching them warm-up and dance.
They exuded both grace and talent, but they fascinated me for other reasons. I would watch them do deep stretches before the class began and think, they're doing that just because they want to. Nobody even asked them to do it yet. That's crazy.
Their attire also caught my attention. They didn't wear the standard black leotard and pink ballet tights that we kids were mandated to wear. Instead, they had creative license over their dancewear. Burgundy tights, a navy dance skirt, a grey wrap sweater—I coveted them all.
Two women, in particular, caught my attention—Judith and Denise. Judith was young, perhaps in her early twenties. She was one of the stars of our ballet academy and often helped our teacher lead the warm-ups. Denise was older—as a kid, I assumed her soft grey hair meant she was ancient, but she was probably in her fifties or sixties. But she was a beautiful dancer who came to the studio every day and could outdance any of us twelve-year-olds.
As I watched them dance week after week, the lasting impression formed in my brain was that dance is not a hobby belonging solely to the domain of children. Rather, it's an art that can bring lifelong joy to dancers of all ages.
The Benefits of Online Dance Classes
And yet, I have taken but one dance class in the fifteen years since becoming a mom. It's not for lack of desire. When I watch my kids dance in recitals and competitions, I would love nothing more than to get up on the stage and relive my own years of performing.
But leisure time is in short supply when you're a homeschooling mom of four young kids, and most of it gets eaten up by my new favorite sport—decluttering my house.
With life's current pace, it's not feasible for me to sign myself up for all the dance classes I'd love to take at my kids' dance studio. Since I'm not quite ready to give up on my dream of nailing a double pirouette, however, online dance classes might be the way to go for this season of life.
Online classes offer several benefits if you can't make it to a studio or if you want to supplement your in-person dance classes.
Convenience. Learning dance online is much more convenient than taking traditional classes. I can take an online ballet class or an intro to contemporary dance on my own schedule, which most likely means five a.m. or ten p.m., times of day when our local studios tend to be closed.
Affordability. Your whole family can access countless dance lessons for a fraction of the cost of taking traditional classes. Even if you're looking to replace your trips to the gym with virtual dance classes, you can have unlimited access to tons of training videos for less than the cost of a standard monthly gym membership.
Fitness. Sometimes, getting your kids outside for exercise on a daily basis is a challenge. Other times—like in the middle of winter—it feels downright unsavory. Having fun dance workouts ready to go at the drop of a hat is an excellent way to burn off some of that excess energy.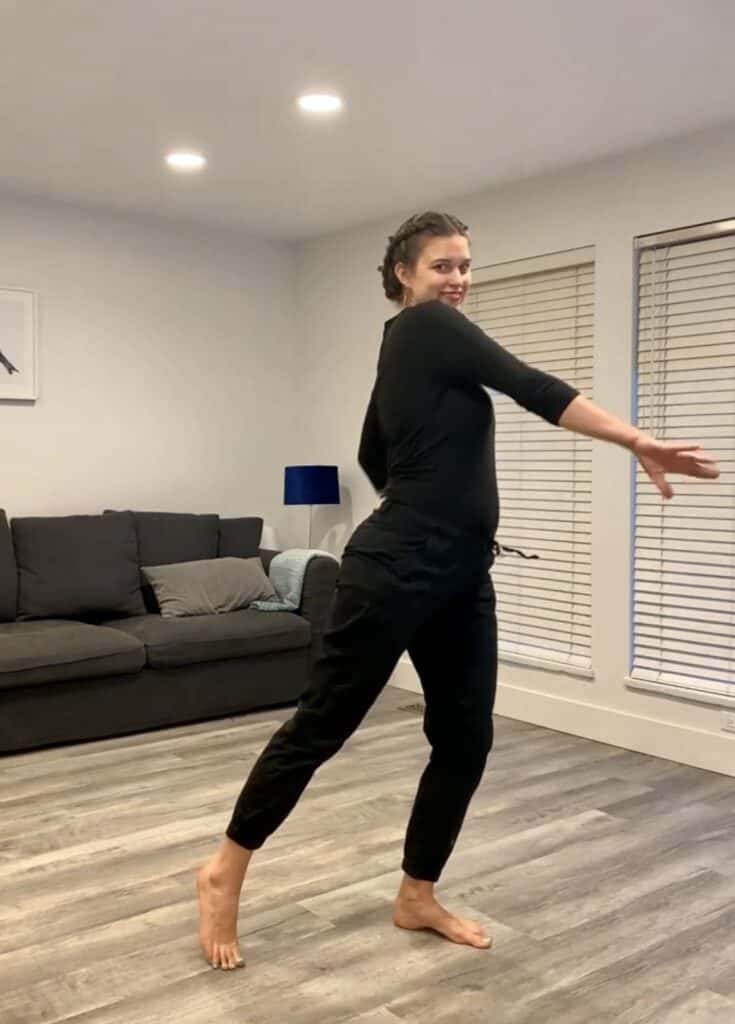 Learn Dance Online with YouDance.com
YouDance.com is an addictive site that offers thousands of instructional videos in several different dance styles. A team of amazing dance teachers delivers training in ballet, jazz, contemporary, hip hop, and clogging. With classes catering to complete beginners as well as to the advanced dancer, there's something here for everyone.
From the comfort of your own home, you can try out new classes each day. If you have zero dance experience, you can start at the Beginner 1 level and learn each of the basic moves in isolation following the clear step-by-step instructions. Once you are feeling more comfortable, you can advance to higher levels or try out one of the many fun combos, as we did in the video below.
Get Fit and Have Fun with Virtual Dance Classes for Adults
I've tried other online dance programs before and the videos on YouDance.com are some of the best online dance classes I've seen. I love that there are multiple instructors teaching the lessons and combos. Each one brings their own personality to their teaching style and does a great job breaking down their dance routines.
The quality of the videos is excellent. We like to run the lessons simultaneously on our computer and our smart TV so we can see the instructor whether we're facing the front or the back of the room. The videos range in length from two to twenty minutes and can be streamed on any device.
In addition to learning the basic steps and challenging choreography, the adult classes include follow-along dance for exercise videos that get you grooving at your own pace a little bit for a fun workout.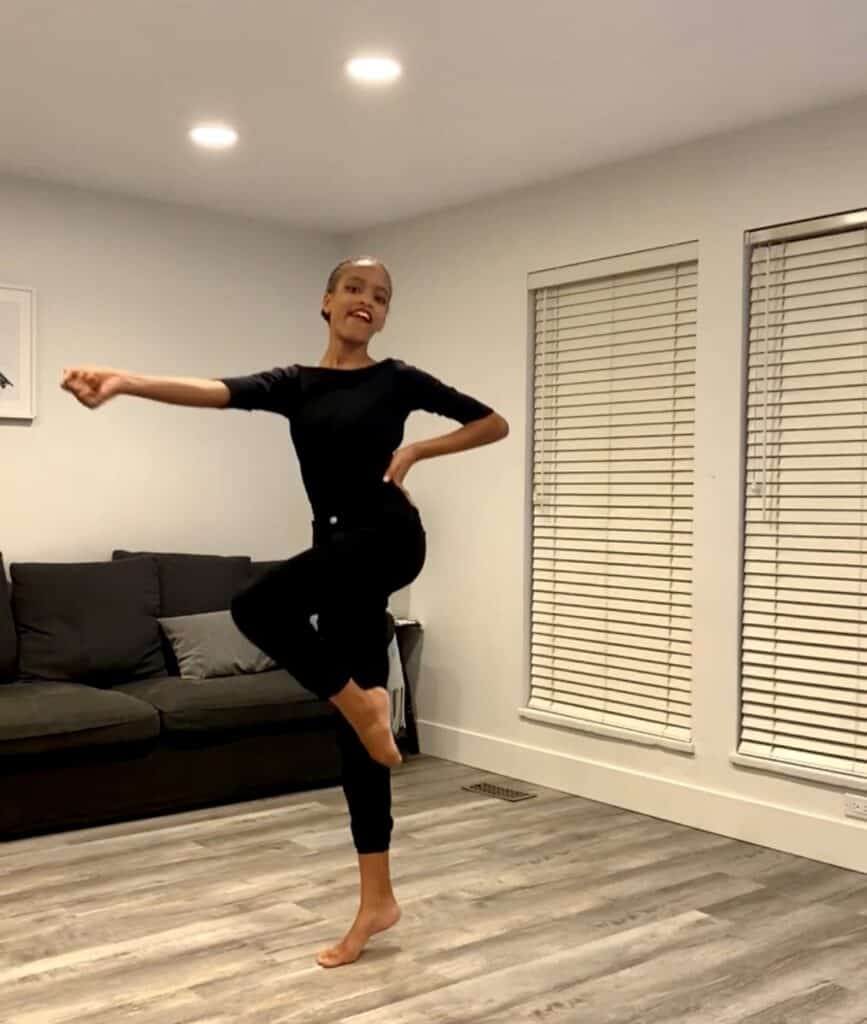 Help Your Kids Develop a Love of Dance from Home
These online lessons aren't just for adults though. Both experienced dancers and younger children enjoy following along with the online videos and working on their dance skills. My kids range from five to fourteen with the older two having several years of dance experience, and YouDance.com still provides high-quality training for all our family members.
The youngest of children will particularly enjoy the introduction videos for each style of dance. Here they learn about the most basic concepts such as putting on ballet shoes and warming up.
YouDance.com offers a safe place for kids to learn dance online. Unlike YouTube dance videos, for example, YouDance.com has no ads and no way to click into something you don't want your kids having access to.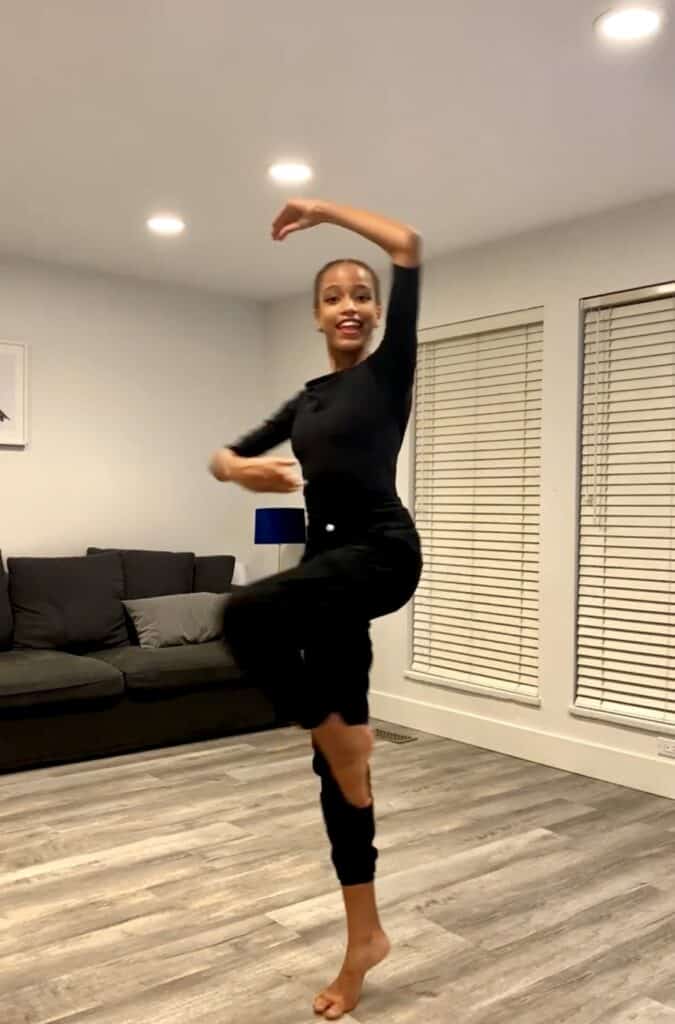 Get Your Groove On with a Free Trial
The best way to find out if YouDance.com is a good fit for your family is to take it for a spin. Turn your living room into a dance floor and bust a move with a 14-day free trial. After that, memberships are $25 USD per month or $180 per year.
Also, YouDance.com is hosting a giveaway for one lifetime-access membership. Enter below to win.
Sophie Agbonkhese is a writer, homeschooling mother of four, and a recovering overachiever (who occasionally relapses). She is the founder of My Cup Runs Over, a site dedicated to helping busy women simplify and enrich their lives. When she's not writing or debugging websites, Sophie spends her time reading, dancing, bullet journaling, reading, gardening, listening to audiobooks, and striving fruitlessly to have a clean house for at least five minutes.