Story starters are an excellent way to get kids writing quickly. They can be used at home or in the classroom for a fun and simple creative writing exercise. In this post, we will cover eight ways you can integrate story starters into your language arts lessons.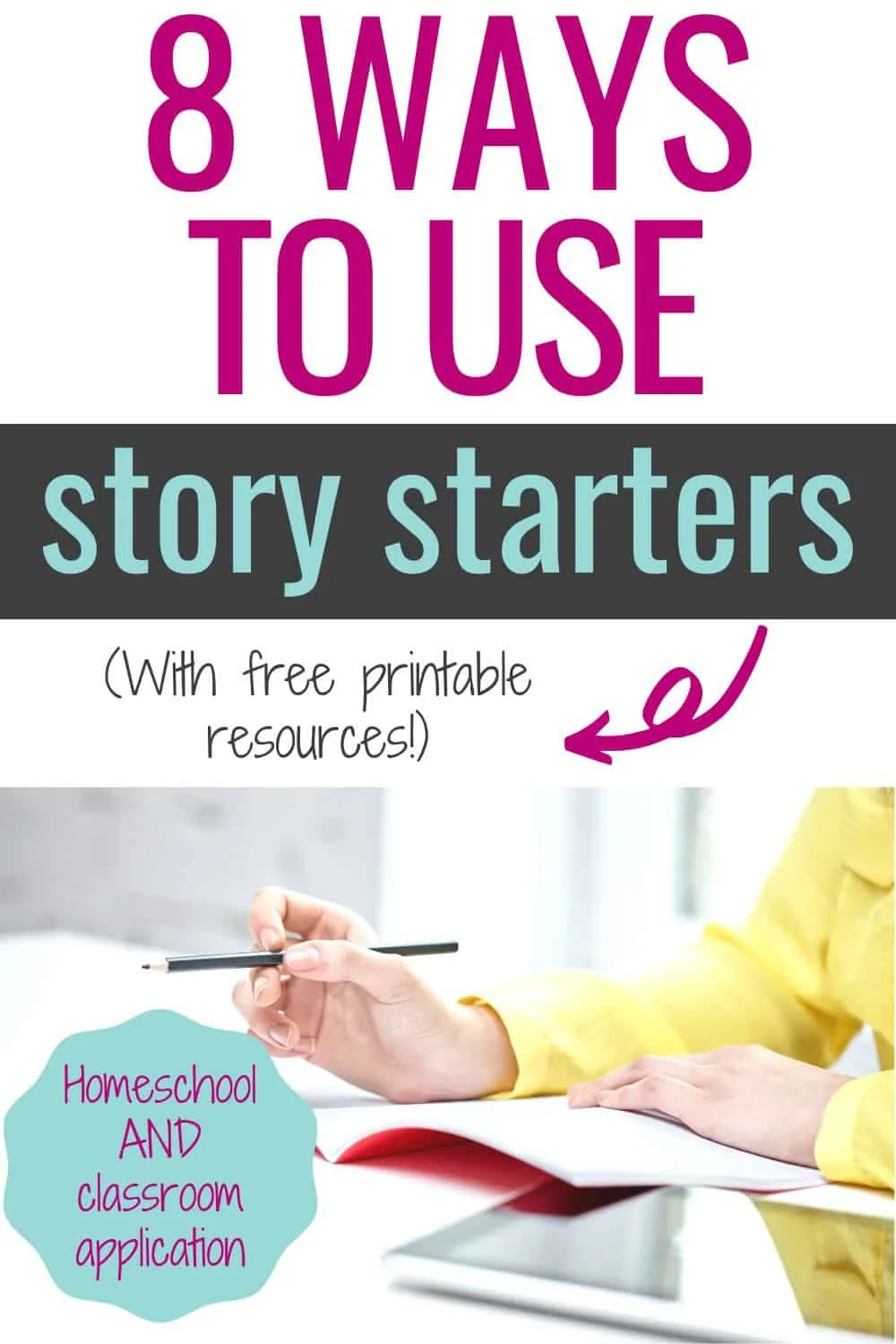 What is a Story Starter?
A story starter is one specific type of writing prompt that children and adults can use when they need an idea for a story. There are many different types of story starters, but in this post, we'll focus on opening lines.
Opening lines are just what they sound like: the first one to three sentences of a story. These lines may consist of dialogue or a snippet of action. Either way, they're designed to help the story writer jump right in.
Why Story Starters are Helpful for Kids
Coming up with the opening lines of a story can be the most challenging part of a creative writing project. Opening lines have a lot of pressure on them: they must have to convey intriguing hints about what's going to come and hook the reader's interest to keep them reading.
Even if you're just doing a short in-class writing exercise, giving kids a few imaginative opening lines to choose from helps them come up with unique, compelling ideas in a small amount of time.
How to Use Story Starters to Get Kids Writing
You can use story starters in any way that serves your teaching goals. If you're not sure how to get started, here are eight suggestions for incorporating story starters into your language arts lessons.
1. In a Writing Station
If you don't already have one, setting up a writing station in your classroom or homeschool will increase the opportunities your students have for working on independent writing projects. For students in grade three and up, story starters can form the backbone of your writing center.
Here are some fun ways to present them:
Story bags: Add an element of surprise to your writing activities. Use paper bags to create random story starters. Print out lists of potential characters, settings, plot points, and problems. Cut out each item individually. Then, drop one suggestion from each category into each bag (four papers total per bag). Number the bags, have kids pick them randomly, and then write a story using the elements in the bag). Alternatively, you can put any five words in a bag (nouns, verbs, and adjectives work best) and challenge students to use all five words in a story.

Opening line cards: Print out a page of opening line cards, laminate them, and hang them up in your writing station using ribbon and clothespins. Let kids pick their own and take them back to their desk to use as a jumping-off point for their story.
2. With a Story Planner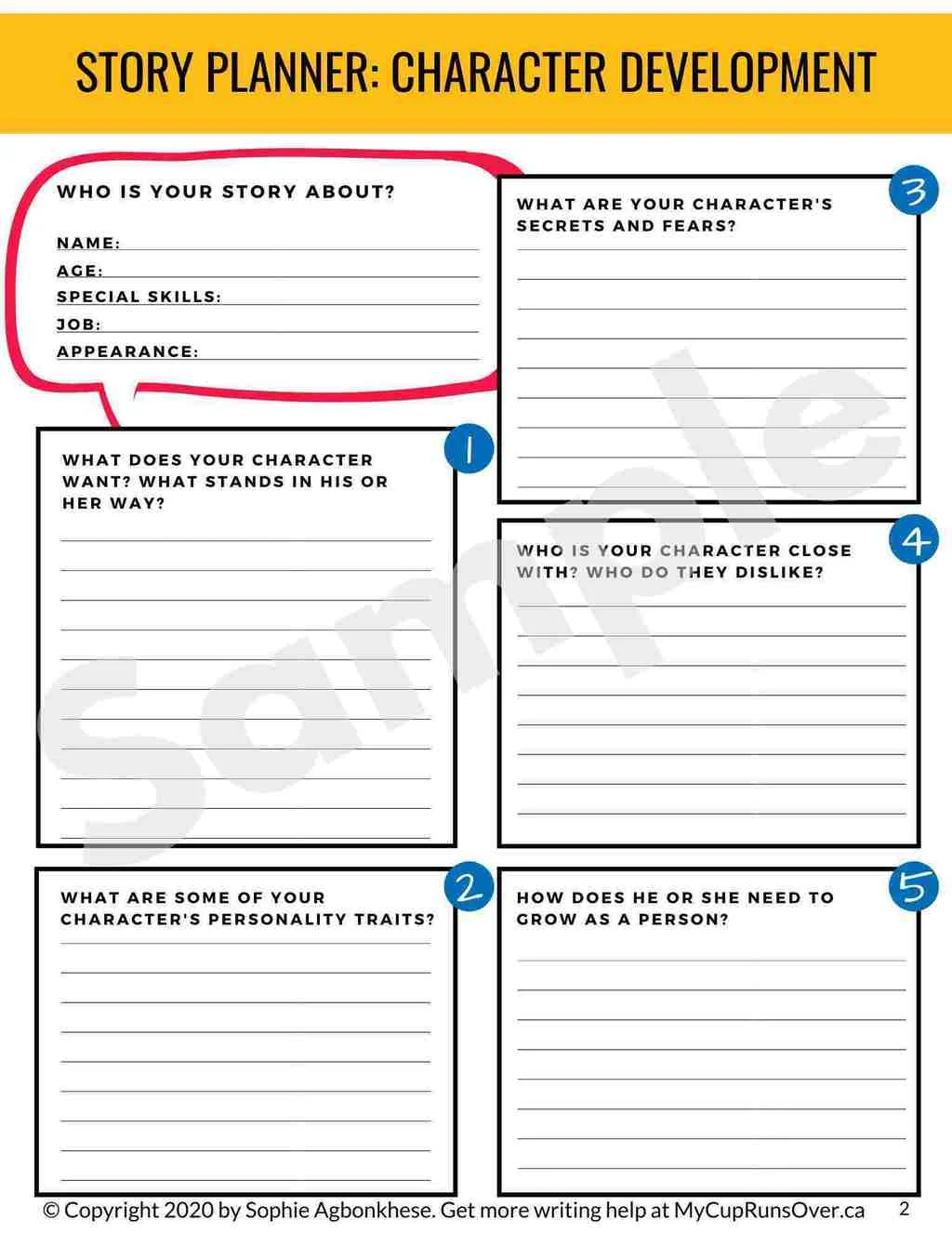 Story starters are also useful for longer writing projects or as a component of a more comprehensive writing lesson. For example, let's say you want to teach plot structure or how to outline a story using a story planner.
Your lesson's main focus may not be on idea generation, but you know it would be easier for students to grasp the content if they had an idea to work with. Offering them a list of opening lines to choose from takes the focus off idea generation and allows them to participate in the lesson with less frustration.
3. As a Warm-Up Exercise
Many teachers use story starters as a warm-up exercise at the beginning of their writing lessons. Each day, you can offer a new story starter and either distribute copies to your students or have them copy it down. Encourage them to free-write for 10 minutes using the prompt as a starting point.
4. To Hone Specific Skills
You can select story starters to help you reinforce specific skills your students are working on. For example, if you want them to practice using more particular nouns, you could give them a story starter such as this:
​I'll never forget my first trip to ______. The things I saw that day are forever etched in my mind.
Then, have them write one or two paragraphs naming some of the specific things they saw and encourage them to be as precise as possible. You could use the same approach to work on using more vivid verbs, descriptive settings, or character development.
5. In a Collaborative Writing Project
Younger students likely won't have the skills yet to use story starters on their own, but they will enjoy coming up with a story nonetheless. Explain to the kids how the process will work.
For example, will each person add one sentence to the story, or will you ask probing questions to push the narrative along? Then, present the story starter and, using a whiteboard, chalkboard, or paper and markers, record the story as the kids dictate it.
To make this extra fun, you could print out copies of the finished tale in booklet form and let them illustrate it.
6. As a Longer Writing Challenge
Older students might enjoy taking a series of story starters and trying to connect them. Offer a list of story starters and ask each student to choose several. (Or, present them randomly as in the paper bag idea above.)
Ask students to plan a story that uses one story starter at the beginning of each chapter. Encourage them to expand their plot and story world as needed to make the connections possible.
7. As Images
Images are often more inspiring than words and leave more room for interpretation. This, combined with the focus on writing, rather than planning, encourages kids to simply write instead of fretting about ideas or structure.
First, choose an image you want to display. Then, set a timer. Have everyone (even you) write a story inspired by the picture for fifteen minutes. When the timer ends, stop writing. Give students an opportunity to share their stories if they like.
For a free pack of photo writing prompts you can use with your students, download the resource package for our fun writing activities guide.
8. With a Comic Strip Template
Let's be honest: no matter how much fun we try to include in the story writing process, some kids are still going to be resistant. Like any skill, story writing is not enjoyable for everyone. Coming up with creative new ideas and translating those ideas into coherent sentences can be difficult even for keen children.
However, many students who struggle with story writing may enjoy it more if they're allowed to work in graphic format. Unless you're specifically trying to work on printing or on sentence structure and formation, giving kids the option of telling their story as a comic strip rather than a narrative helps them build the same thinking skills through an idea and expressing it in a logical sequence.
For free comic strip templates you can use with your students, download the resource package for our fun writing activities guide.
However you decide to use them, story starters are a great addition to your writing lessons and are apt to cause bouts of giggles and spurts of creativity.
How about you? What are your favorite ways to use story starters? Leave a comment below to let me know.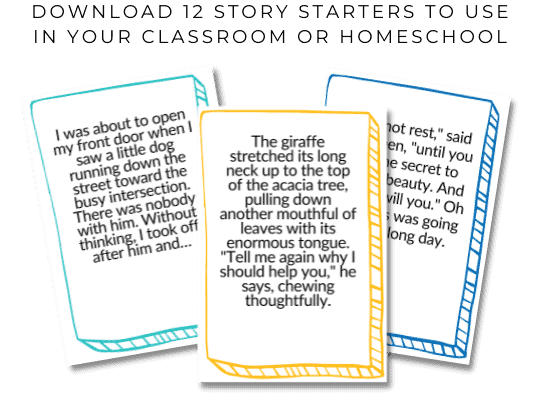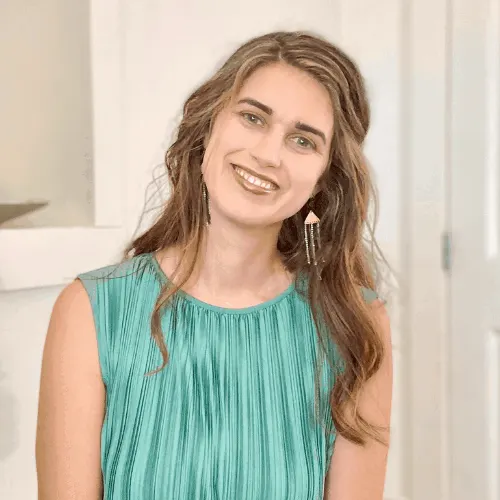 Sophie Agbonkhese is a writer, homeschooling mother of four, and a recovering overachiever (who occasionally relapses). She is the founder of My Cup Runs Over, a site dedicated to helping busy women simplify and enrich their lives. When she's not writing or debugging websites, Sophie spends her time reading, dancing, bullet journaling, reading, gardening, listening to audiobooks, and striving fruitlessly to have a clean house for at least five minutes.