Last updated on September 28th, 2021
BookShark Virtual is a new add-on component for BookShark curriculum users. It allows you to do your homeschool reporting online, track grades and assignments, and so much more.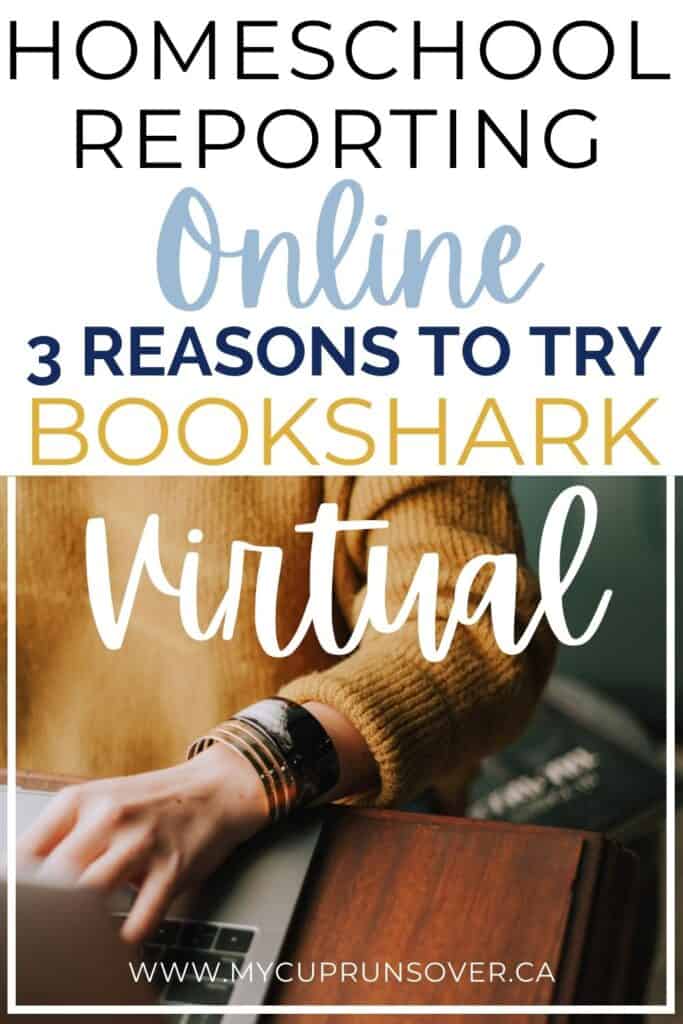 I received free access to BookShark Virtual for review purposes and I was compensated for my time. All opinions are my own and I am not required to post a positive review. 
One of the biggest challenges of homeschooling a large family is keeping up with the logistics of it all: the planning, the scheduling, the execution of the schedule, the tracking, the reporting. Teaching and learning are the easy parts. It's everything else that comes with it that can truly get laborious.
Over the past decade, I've tried countless methods for simplifying these tasks. Planners of all types, spreadsheets, wall calendars, desk calendars, physical portfolios, digital portfolios–the list is endless. As our family has grown and our homeschool has grown more complicated, I've veered toward more tech-savvy solutions, and some of them–like Google Calendar and certain homeschool scheduling apps–have made our lives a bit easier.
But rarely do I find a system that pulls together all the tasks I need to manage into one streamlined dashboard so I can navigate them all from one place.
For BookShark curriculum users, such a system now exists. It's called BookShark Virtual, and it just might be the online homeschool reporting system you're looking for.
Not a BookShark homeschooler yet? Check out some of my previous BookShark reviews to find out what the buzz is about:
What is BookShark Virtual?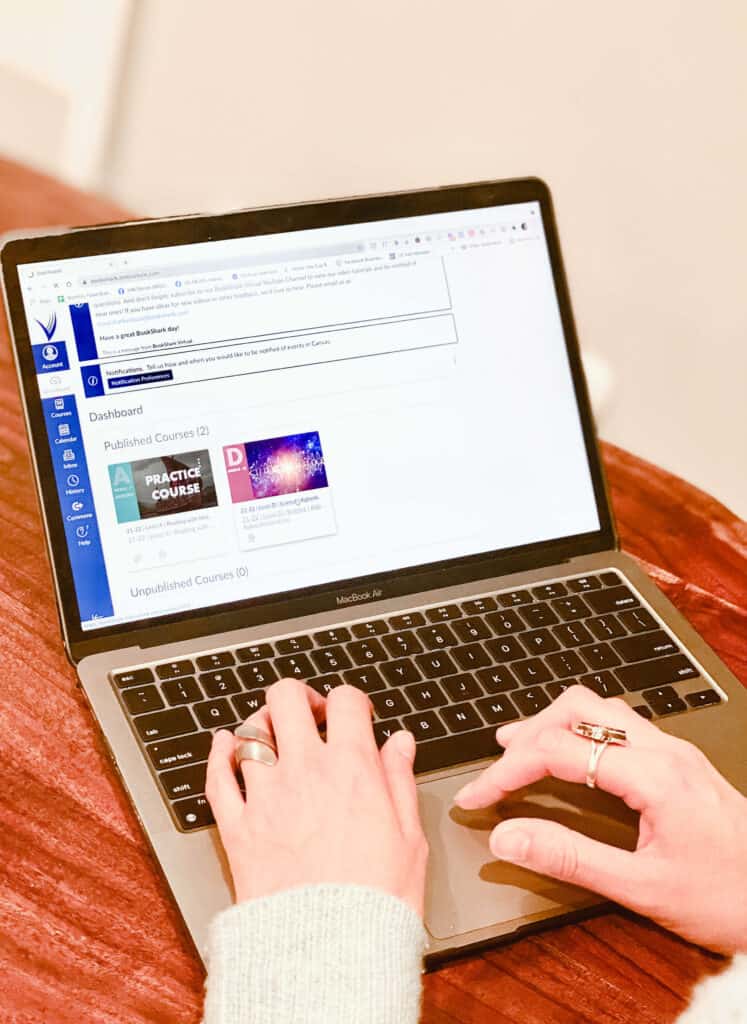 BookShark Virtual is an online platform that enables students to access their reading schedules, view story maps, take assessments, and receive instant auto-grading results. Parents and teachers can track and review student work, customize assessments, and message students directly from a computer or mobile app.
Built on the Canvas Learning Management System, BookShark Virtual provides the perfect balance of independent and parent-led study. It provides the support children need as they complete assessments independently and it is easy for parents to check their student's work from a computer or mobile device.
Here are three reasons why we think BookShark Virtual is worth checking out, especially if you already use BookShark's curricula.
Full Integration with BookShark Curriculum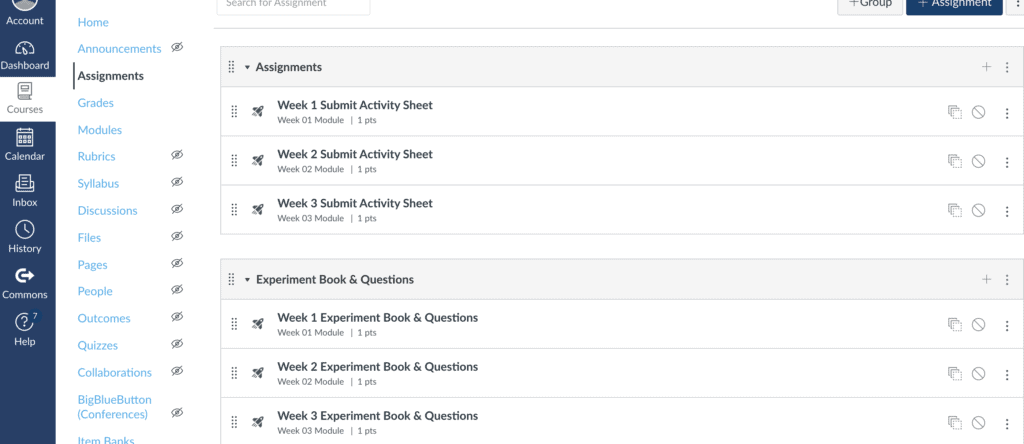 If you use BookShark's programs already, you know there is a lot of paper involved. There is a complete teacher's manual with one or more pages for each week, answer keys, and student activity sheets. If you're using multiple BookShark subjects–history, language arts, and science, say–this could equate to multiple binders for you and each of your children.
When you use BookShark Virtual, you will probably still have those binders, unless you're committed to going fully digital. It is nice to have them on hand for reference, after all.
But you'll need to refer to them way less because everything you need is right at your fingertips with BookShark Virtual. You can easily access your schedule for the week for each of your childrens' subjects. You'll also have a copy of their current activity sheet.
Even better, you or your child can submit their activity sheet responses directly into the online assessment tool, and most of their answers will be auto-graded. This saves so much time, and means you'll only have to check the free write responses. Another nice benefit is that you can customize the assessments if you want to give your kids fewer questions than were originally assigned in the activity sheets.
Additionally, BookShark Virtual features interactive story maps that go along with the history lessons covered in the BookShark curriculum, which helps you take your learning a step further.
Homeschool Reporting Online Made Easy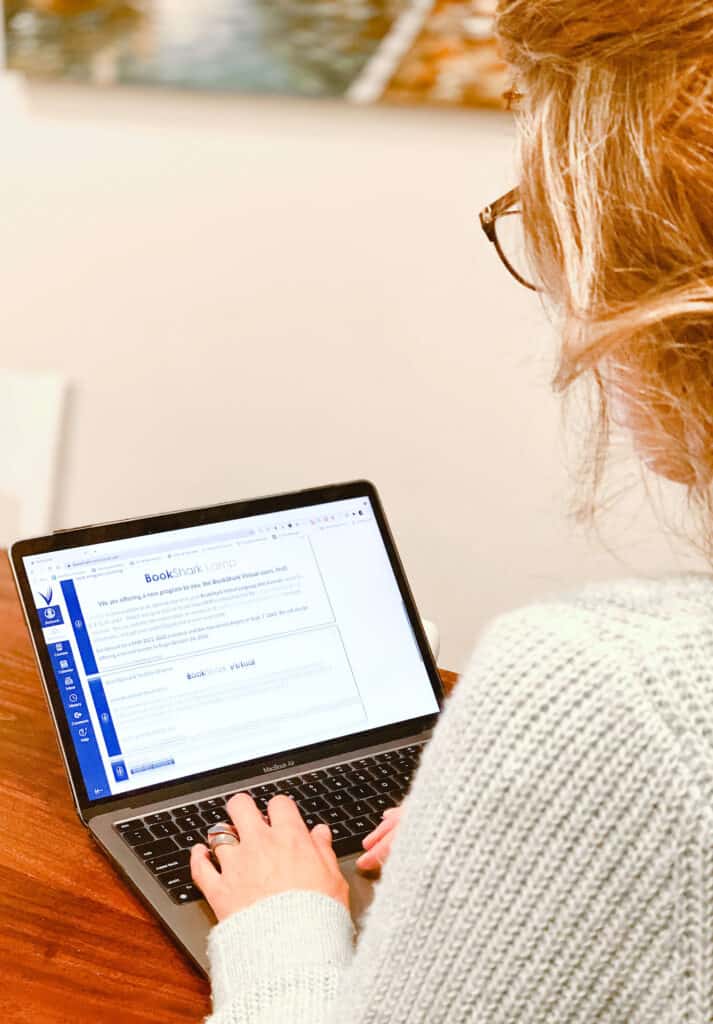 Do you have a teacher you need to report to throughout the year? Or perhaps you just want a record of what your kids have worked on in each grade?
With BookShark Virtual, student work is saved in the online platform along with their marks so you can easily demonstrate learning outcomes at any time.
If their assignments are completed outside the platform (such as a language arts writing assignment), they can upload these and save them to the platform, further adding to their digital portfolio. You are able to give grades, feedback, and encouraging comments within the platform as well.
There's also a gradebook so you can see how they're progressing at any given time.
It Fosters Independence
As our kids progress into higher grades, it's critical that they learn essential skills like time management. By about grade six or seven, I like to see my kids starting to take some responsibility for their time and how they manage it to get their assignments done.
This doesn't always go smoothly. There are lots of weeks when it's time for our Friday check-in and I find out they've hardly scratched the surface of what they were supposed to do in the week. There is always a list of reasons to accompany this discovery, most of which are only slightly more sophisticated than my dog ate my homework.
Using an online learning management software like BookShark Virtual helps kids take on a bit more control over their schedules. They can easily see everything they need to do each day and manage it all from one place.
They no longer need to wait for their parent to give them a list of assignments that they have to copy into their planners. They can literally roll out of bed on Monday mornings, check their dashboard, and get started on their work as soon as they are ready to.
If you're already using BookShark or if you're looking for a complete system to make homeschooling and online homeschool reporting super easy and streamlined, check out BookShark Virtual today.
Sophie Agbonkhese is a writer, veteran homeschooling mother of four, and a recovering overachiever (who occasionally relapses). She is the founder of My Cup Runs Over, a site dedicated to helping busy women simplify and enrich their lives, homes, and homeschools. When she's not writing or debugging websites, Sophie spends her time reading with her kids, gardening, listening to audiobooks, and striving fruitlessly to have a clean house for at least five minutes. She lives in southwestern British Columbia with her husband, Ben, and their children.