Want to make that long-awaited renovation in your house but the budget doesn't allow you to carry out all of your ideas? Here are ten tips for home renovation on a budget that won't compromise the quality and overall look of your home.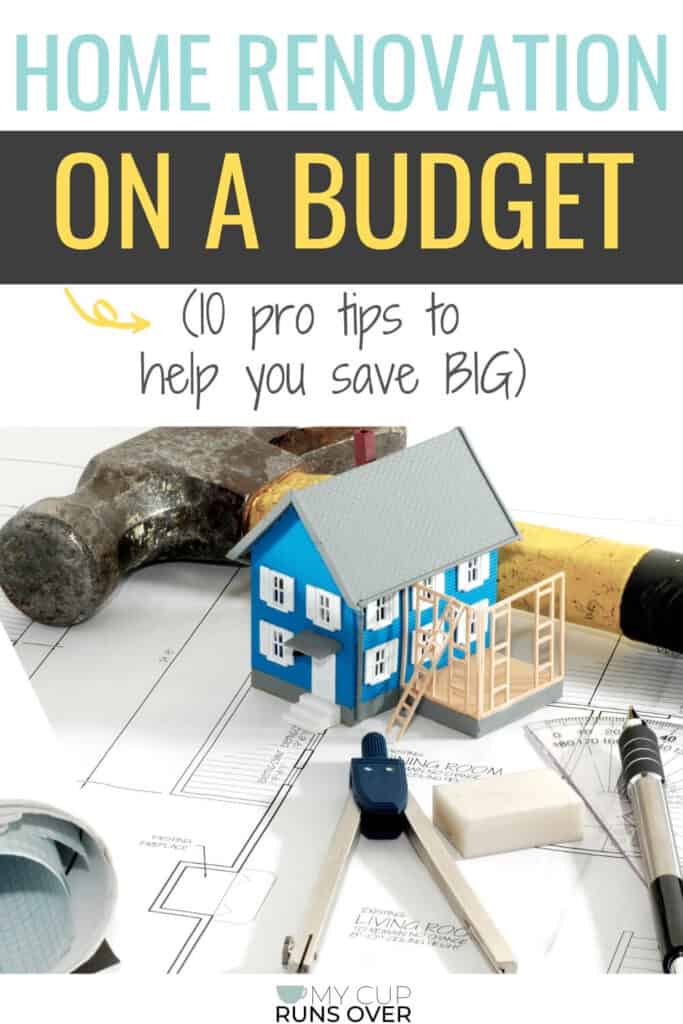 When you start planning for home renovations, it might seem like you're playing havoc with the family budget. No matter what home improvement projects you have in mind, the quoted costs almost always far exceed what you're hoping to pay.
Whether you're doing a complete home remodel on an old house or you just want to do a simple kitchen renovation, it may feel like there are no opportunities to cut costs. Trust me, we've all been there!
But what if we tell you that it's totally possible to renovate on a budget without compromising the quality, design, and comfort of your home? In fact, there are several effective cost-cutting measures that can help you save tons of money. We've done our research and consolidated here only the best save-money ideas for home upgrades. Do learn them before starting the renovation project! In the end, you'll enjoy a beautiful and comfy home that you'll love to show off!
1. Plan Your Budget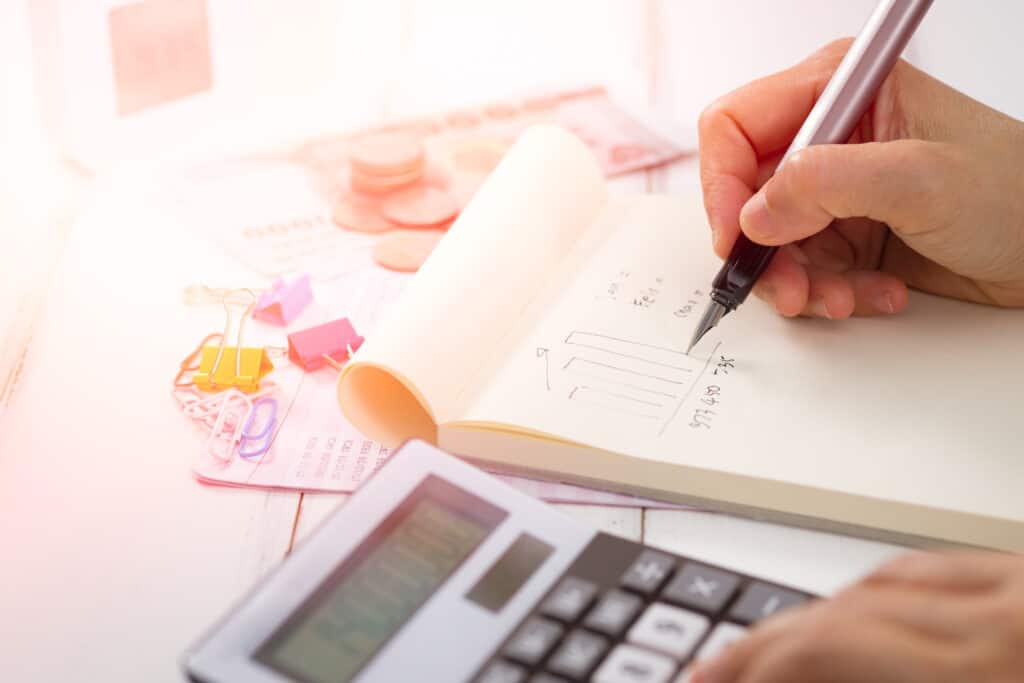 If you want to save money like a pro, learn to plan your budget. Creating a budget is one of the best ways to manage money. In fact, most people who don't have an adequate budget plan for a renovation end up overspending or taking unnecessary debts. So, making a realistic plan to ensure that you spend money within the range of renovation is essential.
Think about how you are going to finance the renovation. Do you have enough money to cover it? Note that experts recommend waiting until you can pay cash, and avoid using your credit card, otherwise, costs can blow out of control.
On the other hand, it's almost unavoidable that you'll spend more money than you expected, even though you have a well thought out save-money plan. Therefore, when you create your budget, try to add about 20 percent to your potential expenses instead of assuming that you'll be able to stay within your budget. This way, you'll be pleasantly surprised if you save more than expected.
Steps for Creating a Home Renovation Budget
Prioritize your remodeling needs: make a list of everything you'd like to include in your project and then separate things into wants and needs.
Once you set your goals for the home remodeling, build a detailed plan with expected costs. Create a spreadsheet that includes every portion of the project and the estimated material and labor costs.
Decide on your DIY projects: if you are planning to do lots of work by yourself, consider the best tools to own and buy everything you need at the hardware store in advance. Otherwise, you may end up making multiple last minute trips to the store and buying whatever tool seems right in the moment.
Get bids from contractors: If you are planning to find a contractor to complete your project, request bids from multiple local companies and compare costs before making a final decision. Make sure that contractors are reliable with lots of positive reviews.
2. Find the Middle Ground
As we touched on above, you should write down and prioritize all your remodeling goals, whatever the reasons for renovations are. This simple step will help you save money and time.
Why? Because if you commit to a high-end upgrade in the entire house, you'll have to spend lots of time, effort, and a whole lot of cash. But on the other hand, always choosing the cheapest of everything may make you wonder why you've bothered undertaking a renovation.
All you need to do is to figure out your middle ground and stay realistic about your lifestyle. For example, if you hate cooking and mostly order takeout, don't buy a brand new top-of-the-line oven.
On the other hand, if you cook food from scratch daily, then spending more on the oven is reasonable.
To sum up, keep your goals in mind and don't get distracted by smaller projects that can wait a bit.
3. Shop Wisely
We all want to save money by spending it! Sounds contradictory, right? However, there are ways to do it, but we must learn to shop wisely. Here are a few well-tried tips for you.
Today, in the digital age, shopping around is easier than ever and doesn't take a lot of time and effort. Just download a barcode scanner on your smartphone and ensure you get the best price on whatever you buy. You won't have to run all over the city to purchase something nice, yet affordable.
If you plan on remodeling before a holiday, wait a few weeks before making a purchase. Most retailers usually run sales that coincide with big holidays like Christmas, Memorial Day, Labor Day, and Black Friday. So, just wait to buy those items you have your eye on–it could save you hundreds of dollars.
Always check the store for the discount section, it may have like-new things for a fraction of the price. On top of that, you can score some deals on floor models for pricey needs like vanities, appliances, lighting, etc.
Some experts recommend purchasing second-hand things for your furnishing needs from thrift shops, garage sales, and second-hand shops. Just make sure that all items are durable and of high quality.
4. Sell Off Your Old Stuff
Plenty of homeowners make a mistake by throwing away old furniture and other items in good condition instead of reselling them. In fact, selling off furnishings, electrical goods, and even clothes to consignment shops, having a garage sale, or listing items on Facebook Marketplace and Craigslist can help save money that you can then invest in something new for your renovation projects.
For example, if you are updating your bathroom and want to replace the vanity, try selling off the old one online. You may be able to cover a decent portion of the new one.
5. Consider Refurbishing or Reusing Some Items
It's so tempting to throw everything away and start from scratch, but is it a smart decision? Instead of demolishing some of the structural parts or trashing things that are still in good condition, consider refurbishing and reusing those things to give them a second life.
For instance, if you have old, ugly cabinets or you just dislike the color of your cabinet doors but they're made of solid wood, painting them will cost much less than purchasing new ones. So, take a hard look at stuff you have and think about how you can refurbish or reuse them.
6. Do Not Move Electrical and Plumbing Fixtures
Overhauls that involve moving electrical and plumbing works are extremely expensive. So, if you're planning a bathroom renovation, save money by keeping the original plumbing points at home. Relocating stuff like electrical or plumbing configurations can blow out your initial budget plan. You can still renovate everything, just make sure to keep all available facilities in the same spot.
7. Install Smart Home Systems
Another great way you can save money from your home renovation is to install smart home automation systems. They may not be cheap when you buy them, however, this investment is definitely worth the money. A smart home will ensure you save money on heating and electricity, plus, you'll reduce your power and water bills. You'll also be able to make your home more secure by installing life-saving alarms and by monitoring the house through the phone.
8. Learn to Do (Some of) It Yourself
If you have marvelous pair of hands and like various DIY projects, one of the best save-money hacks for you will be renovating your home yourself.
Certainly, there are some jobs you should leave up to specialists, e.g., electrical work, waterproofing, or plumbing, but there are still plenty of jobs that don't require any professional skills, like ripping up carpets or painting walls. Get familiar with DIY blogs and YouTube–there is so much free info out there!
You might feel intimidated by some projects initially, but watching real people tackle the same projects is really a valuable thing. Furthermore, if you can pull in some favors from family and friends, you'll drive down your costs further and master the art of home renovation on a budget.
9. Save Money on Kitchen Cabinets
Planning to renovate a kitchen? Then you should expect to spend a whole host of money on cabinets. Installing new cabinetry in the kitchen usually eats up a vast portion of your budget, but it doesn't have to. So, where can we save money? Here are a few good ideas:
Refurbish existing cabinets
Skip upper cabinets and install open shelving
Check out discount retailers for cheaper solutions
Blend low-priced and high-priced pieces. If you do everything right, the kitchen will look cohesive and harmonious.
10. Save Money by Setting up Housewarming Gift Registry
Are you planning to throw a party after renovation? You know most of your house-warming guests will not want to come empty-handed. This is a good opportunity for you to save on several things that you need for your home.
On top of that, your guests won't experience a hard time going through the hassle of getting something you may already have or don't really need. Creating a gift registry will give them an idea of what your home still lacks. Most of your guests will appreciate a little direction so they don't have to think about what to buy.
Hopefully, our tips for home renovation on a budget will be helpful for you. Use our recommendations and you won't ruin your family budget while making your home more beautiful and comfortable, not to mention increasing your home equity.
If you have your own tips and tricks on how to renovate a house on a budget, kindly share them with us! We would love to hear them, and don't forget to save this post on Pinterest or Facebook so you can access it later.
---
Archie Adams was a builder for more than 40 years. Since his retirement, the enthusiastic electrician works in his garden and writes for homemakerguide.com. His many years of experience can help you find the right tools for your home improvement projects.