After all the indulgence of the holidays, the new year is the perfect time to detox your system and restore optimum gut health. Cleanses don't need to be synonymous with deprivation anymore though. These 35 cleansing soup, salad, smoothie, and juice recipes are delicious and nutrient packed so you can enjoy your food AND feel good about it at the same time.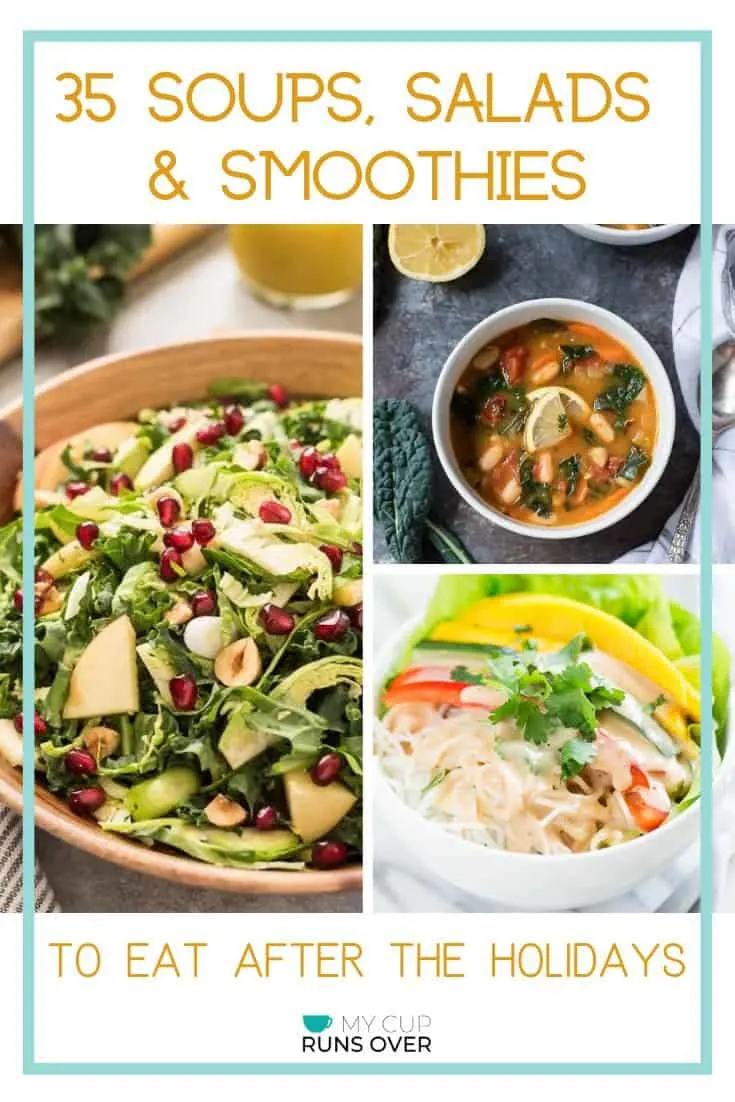 Disclosure: This post may contain affiliate links, which means we may receive a commission if you click a link and purchase something that we have recommended. While clicking these links won't cost you any extra money, they will help us keep this site up and running! Please read our disclaimer for more details. Thank you for your support!
Let's face it: one of the best parts about the Christmas holidays is the food. Parties, potlucks, eating out—the holidays are all about indulging and eating things we wouldn't normally eat in quantities we wouldn't normally consume.
Ok, maybe that's not ALL the holidays are about…but it sure seems to be a big part of it.
By the time January arrives, my pants are all a little snugger and I'm resembling a sloth much more than usual. That's how I know it's time to cleanse.
Why should we cleanse and detox our systems?
Eating all that extra food—most of which is more fattening and less nutrient-rich than our regular diets—sends our digestive systems into overtime mode. They have to work really hard to process that extra intake and sometimes they might not be very happy with the types of food we consume. You may find that you're fighting bloating, indigestion, inflammation and other symptoms more when you're not eating as well.
Last year, my family kicked off the new year with an Elimination Diet to figure out our trigger foods for a variety of symptoms. This is a long, difficult process that requires much discipline but it's totally worth doing at least once.
But another effective way to reset your system after a period of unhealthy eating is to do a cleanse. Eating nutrient-rich fruits and veggies that are more easily digestible gives your system a nice break and fuels it back up with the types of things it needs to run at its best.
Cleansing Recipes for the New Year
If you haven't tried cleansing before, I assure you, it's probably not nearly as bad as you're imagining. You might think you're going to have to live on lemon juice, maple syrup, and cayenne pepper for a week, but that's not the case. In fact, following a meal plan filled with cleansing recipes like these is actually both satisfying and delightful.
It's okay if you're new to cleansing or if you aren't that into a whole food diet.
You can simply use the new year as an opportunity to reset your eating habits—or develop new ones—by using clean, healthy recipes that you'll love.
In this post, I've included 35 recipes. These include seven each of smoothies, soups, entrees, drinks, and salads. That way, you can easily create a monthly meal plan by rotating through the smoothies and juices for breakfast, the salads and soups for lunch, and the entrees for dinner.
Enjoy!
Cleansing Smoothie Recipes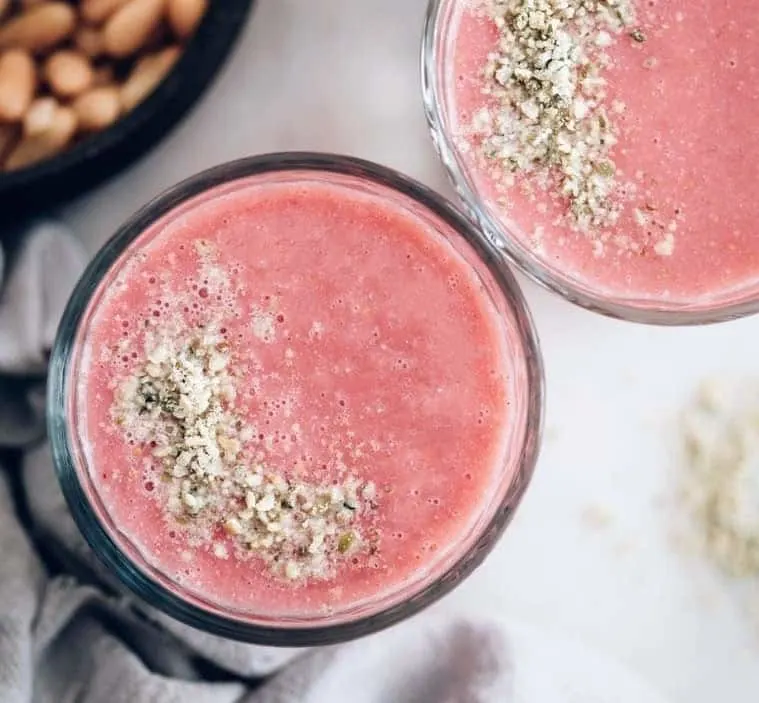 Add an untraditional ingredient to your vegan strawberry banana smoothie and you get a creamier, richer texture and an easy shot of folate, vitamin B1, potassium, magnesium, and iron. Be adventurous and try this one out!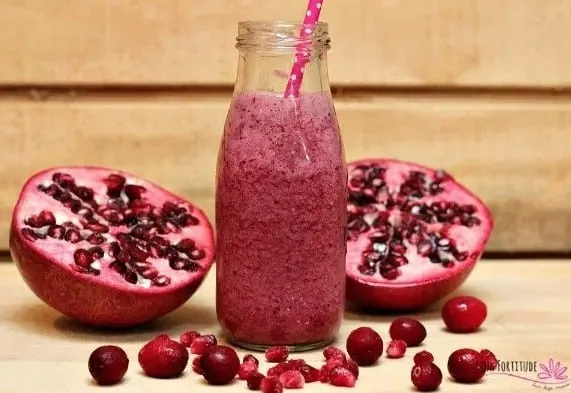 For optimum urinary tract health, cranberries are a great addition to your regular diet. This superfood is nearly as high as blueberries in antioxidants and contains proanthocyanidins that can stop the spread of E. Coli. They also contain calcium, magnesium, potassium and vitamin C. Try this zesty smoothie for a quick morning energy boost.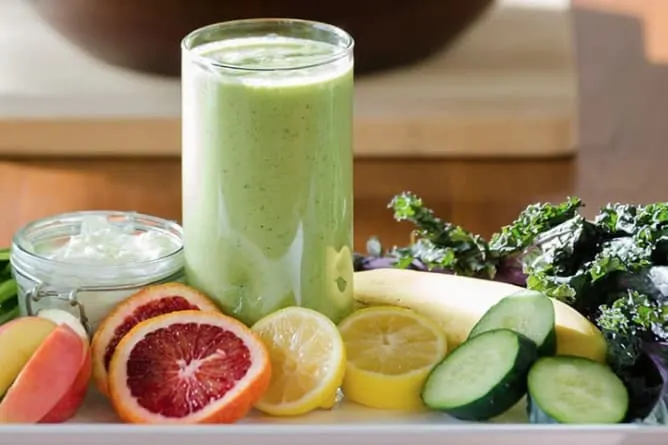 Load up on cleansing fruits and veggies in this powerhouse smoothie. With kale, cucumber, spinach, apples, oranges, and bananas, this thick and creamy smoothie will leave you feeling refreshed and energized.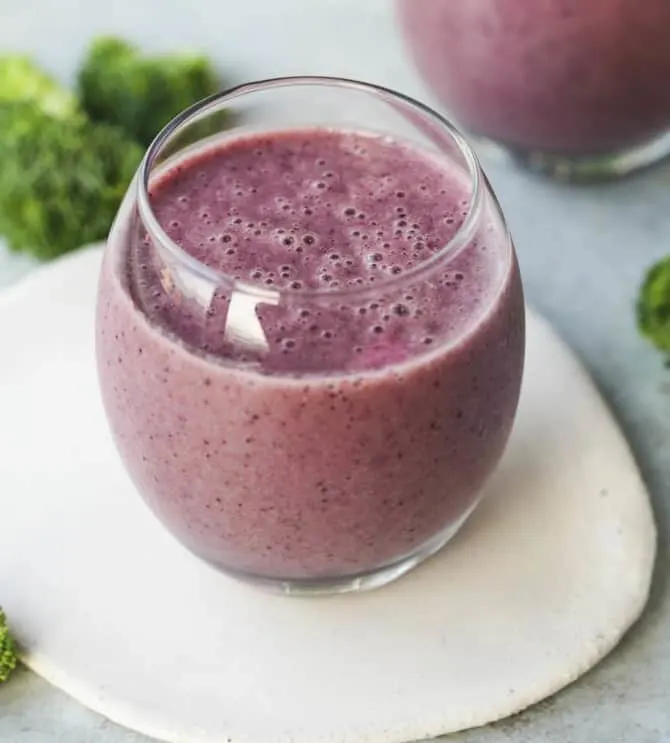 Sneak some raw broccoli into your family's breakfast routine by adding it to this deceptively purple smoothie. Both blueberries and broccoli are anti-inflammatory and anti-oxidants.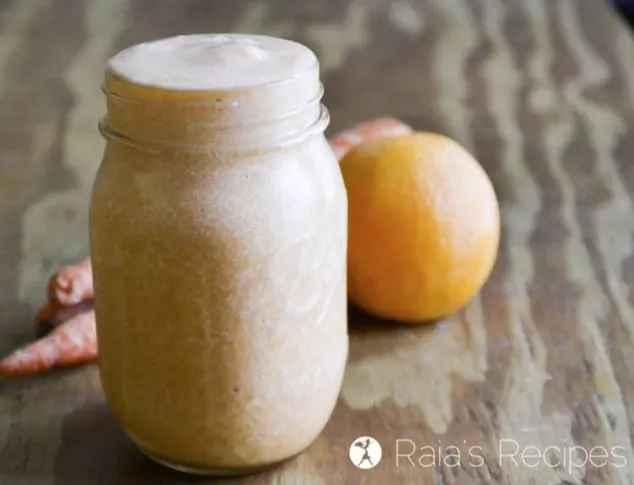 This smoothie is loaded with vitamins and nutrients, including A, C, K, B8, pantothenic acid, folate, potassium, iron, copper, and manganese. Also, it has pineapple. Enough said.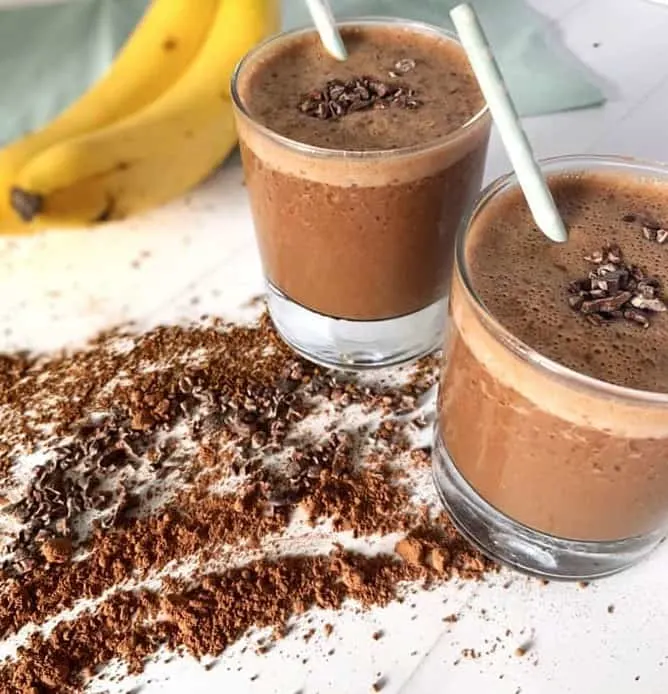 I love how eating chocolate for breakfast in the form of a healthy smoothie or shake has now become acceptable. It's probably my favorite food trend of all time. If you're taking a break from caffeine while you cleanse, feel free to omit the espresso powder from this recipe and you'll still have a delicious banana cocoa treat to start your day with.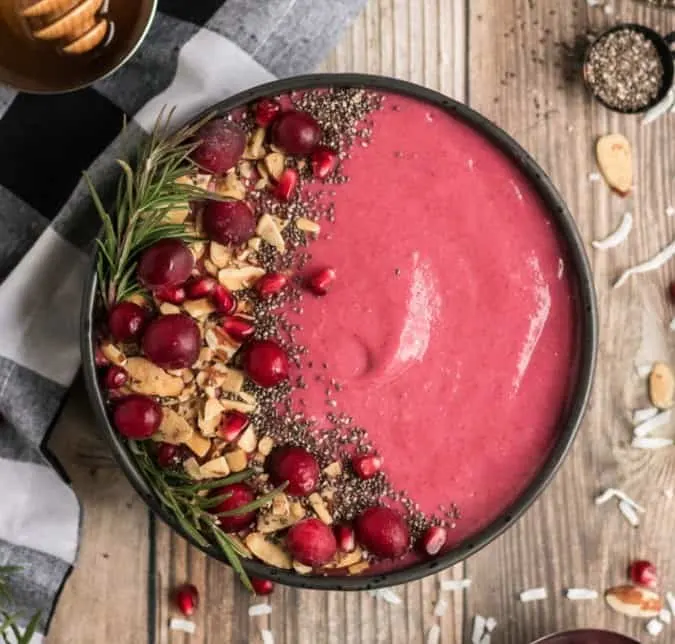 Cranberries make another appearance in this show-stopping recipe. Quick and simple to whip up, this cranberry smoothie bowl is like nature's medicine cabinet with all the health benefits it boasts.
Cleansing Salad Recipes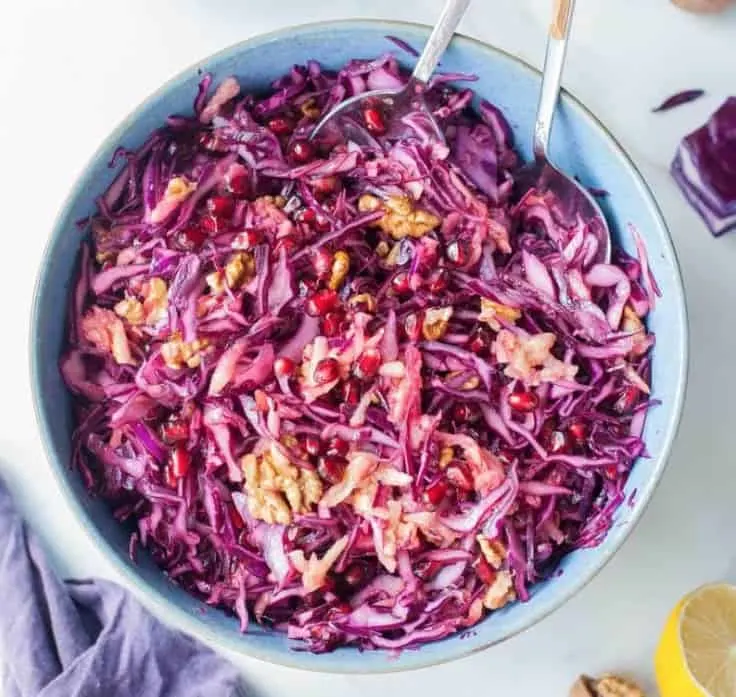 This simple, flavorful salad packs a nutritional punch in the form of cabbage—full of cancer-preventing nutrients and antioxidants—and pomegranate—an anti-inflammatory source of fibre, vitamin C, vitamin K, folate, and potassium.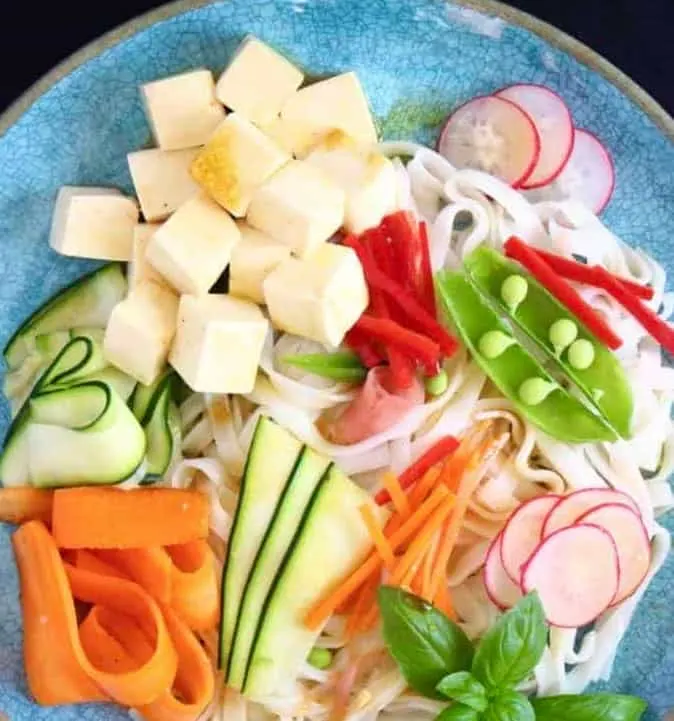 If you're looking for nutritional vegan and gluten free meals for the new year, look no further. This one checks all the boxes. Rice noodles, tofu, oodles of raw veggies and a homemade dressing come together in a quick, customizable, satisfying meal.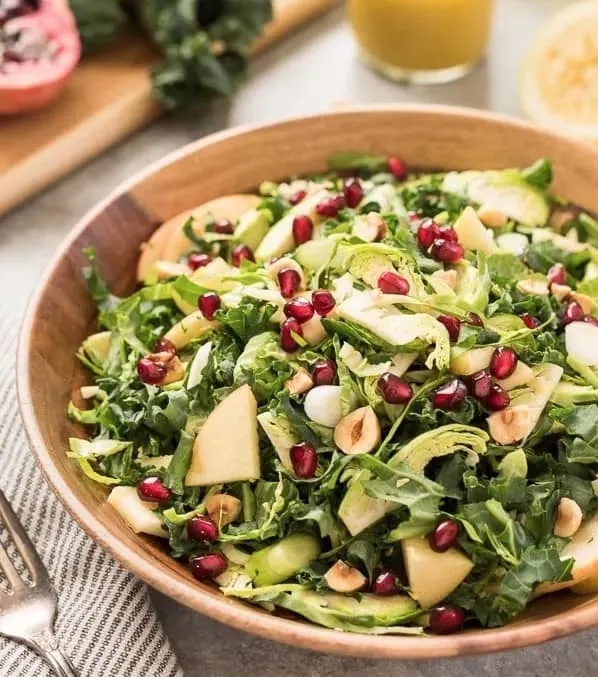 This superfood salad is perfect for cleansing. Kale is high in fibre and water, making it a powerful tool for restoring digestive health and Brussel sprouts have antioxidant and anti-inflammatory properties that help too! Add some zesty pomegranate arils and a lemon vinaigrette and this salad is a winner!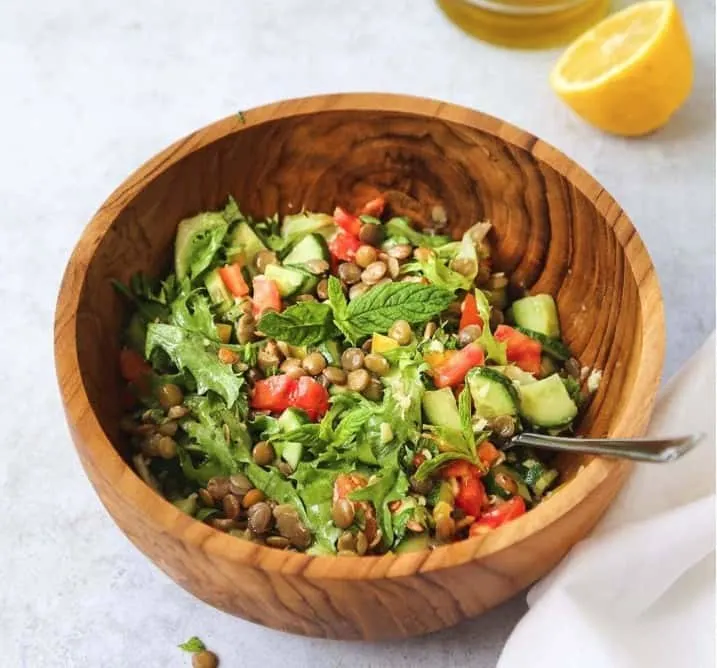 The addition of lentils, which are high in protein, fibre, and iron, take this salad to the next level. Pair them with mint and a homemade vegan honey mustard dressing and this might just be your new favorite lunch.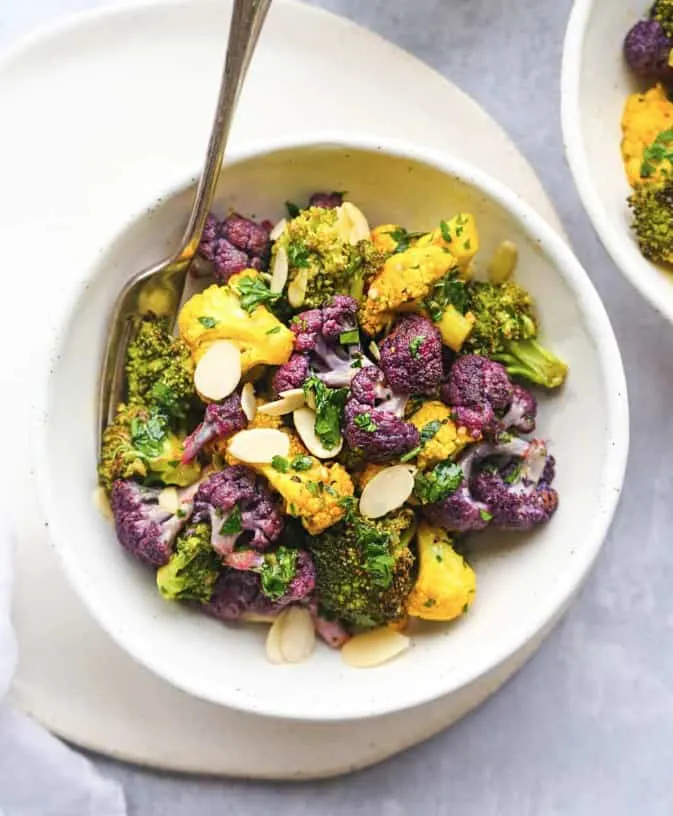 This striking salad combines roasted purple and white cauliflowers with broccoli for a colorful, nutrient-packed cruciferous fiesta. Yum!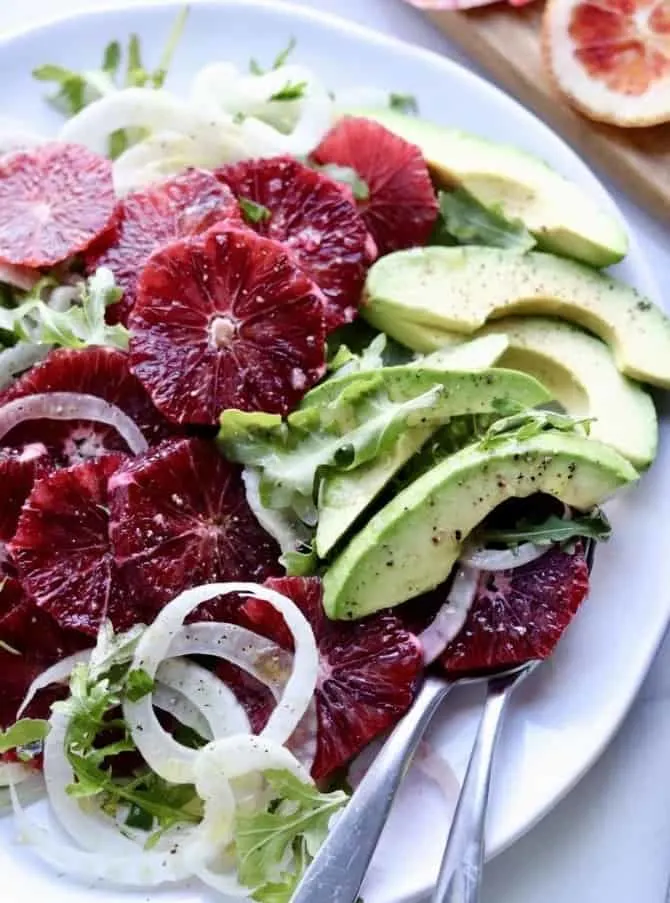 This salad is a beautiful medley of flavors, textures, and colors. Creamy green avocado, tangy crimson blood oranges, and peppery arugula are united by a zesty citrus vinaigrette for a satisfying meal. Delicious!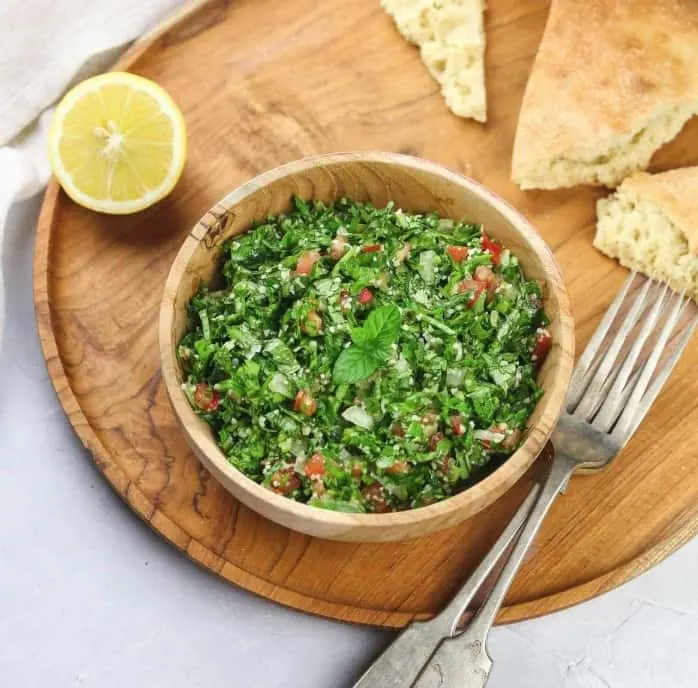 Tabbouleh is one of my all time favorite cleansing salads. The combination of parsley and lemon is so powerful, you actually feel like it's cleaning you up from the inside out. This traditional version is simple to make and vegan too. Substitute quinoa for bulgar if you need a gluten-free option.
Cleansing Soup Recipes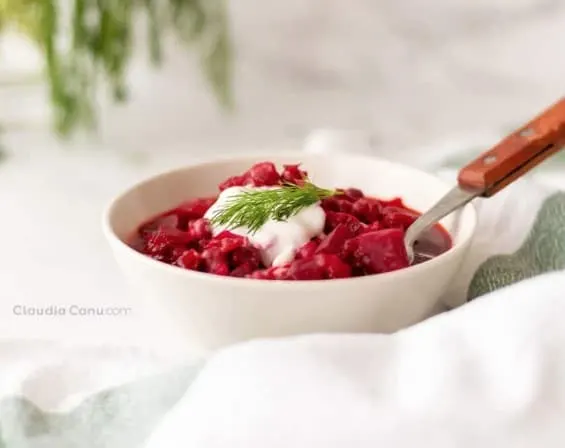 Full of nutrient-rich veggies like beets, onions, carrots, and cabbage, this nourishing vegetarian borscht will keep you warm while cleansing your system. Beets are a source of two betalain phytonutrients that are known to be anti-inflammatory and anti-oxidants.
Cooked with creamy coconut milk and anti-inflammatory turmeric spice, this zucchini soup is healing and nutritious, perfect for those with digestion or gut-health issues or simply looking for a light yet satisfying meal. It's paleo, vegan, gluten-free, keto and Whole30 friendly.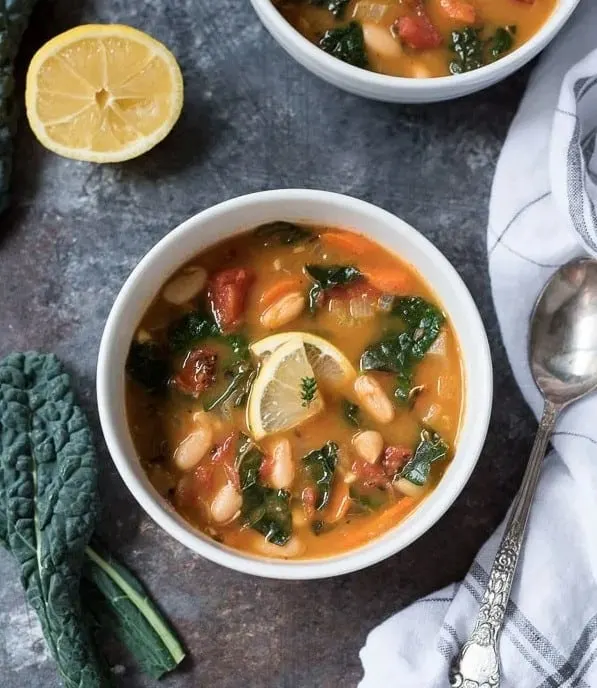 If it's iron you're in need of, go with this nourishing soup. The vitamin C in the lemon and tomatoes will help you absorb the iron in the kale and white beans better. This well-designed dish is a full meal in thirty minutes and one pot. Sweet!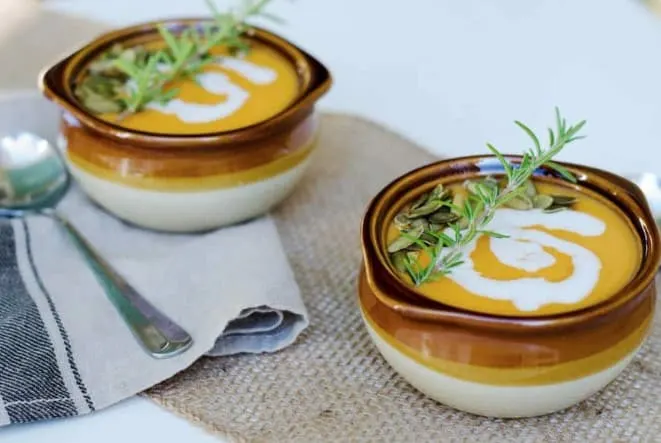 Blended sweet potato soup is the ultimate comfort food. Nourishing, comforting, delicious, this soup has it all. Top with fresh rosemary, pepitas, and chives for a simple yet stunning weeknight dinner.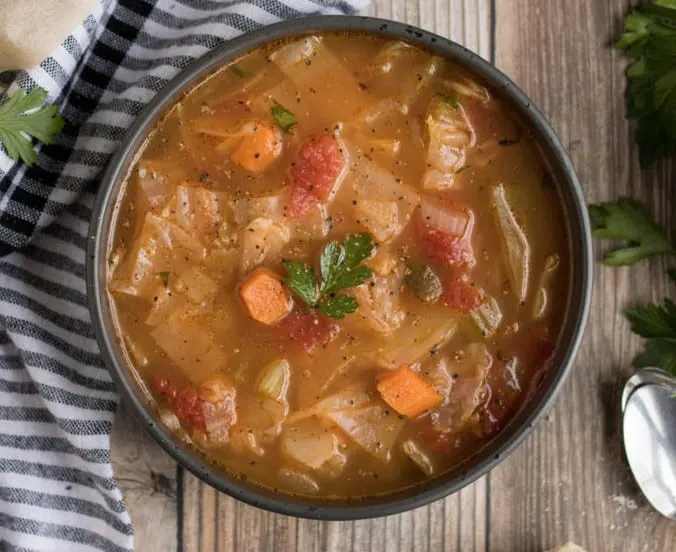 Cabbage soup is not only delicious and warming, it's also great for fighting inflammation and restoring digestive health. I love that this recipe can be made on the stovetop if you're in a rush or in a slow cooker (if you're in a rush earlier in the day).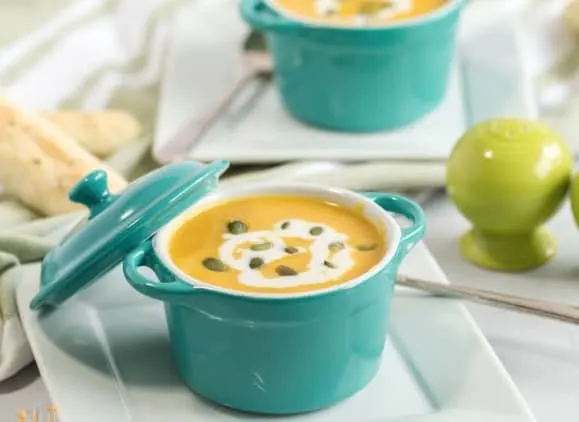 Butternut squash is another nutrient-packed star in a creamy winter soup. It's low in calories and high in fiber, vitamin A, vitamin C, and potassium (to name a few). Save time by buying pre-diced squash and this soup will come together with minimal effort.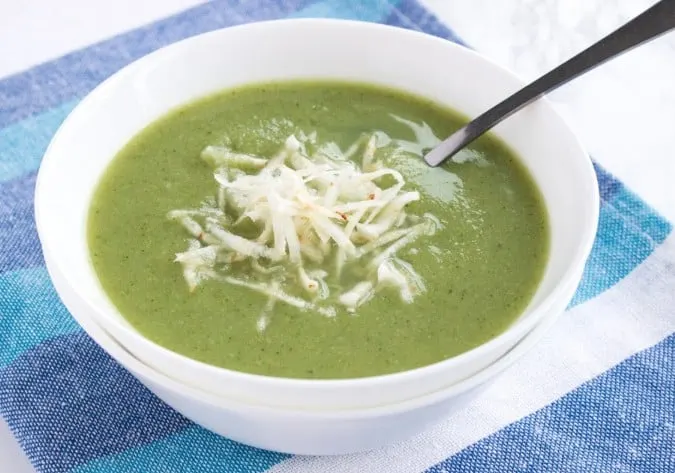 Broccoli once again takes center stage in this quick and flavorful soup loaded with vitamins, anti-oxidants, and dietary fibers. To make it kid-friendly, reduce or skip the spicy ginger.
Cleansing Entrees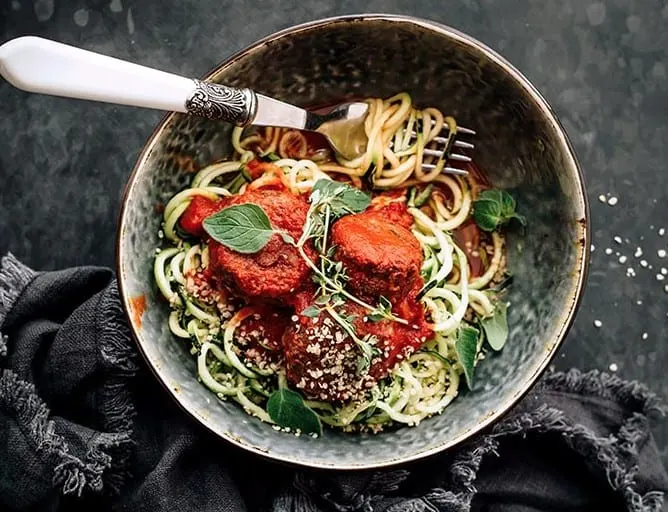 This one is going on my January meal plan immediately! This healthy, vegan, gluten-free pasta dish with black bean and mushroom meatballs is sure to satisfy a range of appetites and dietary needs.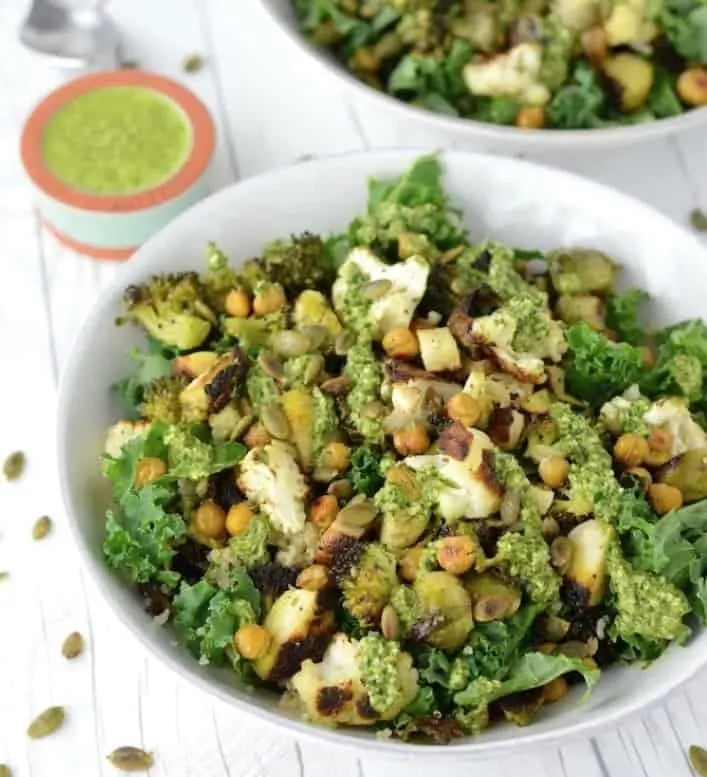 This entree is a filling, nutritious option for lunch or dinner. Protein-packed quinoa and chickpeas are accompanied by flavor-boosters like pistachio pesto, roasted Brussel sprouts, and pepitas. With 61g of carbs and 19g of protein, this'll keep you fuelled up for hours.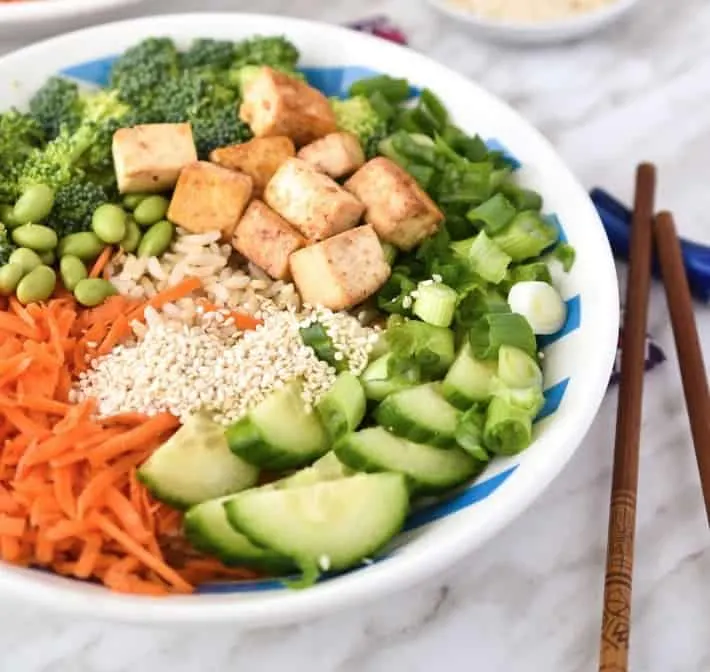 If you enjoy eating at Freshii, you'll love this homemade version of their Teriyaki Twist bowl. It's nourishing, satisfying, and easier on the wallet, too.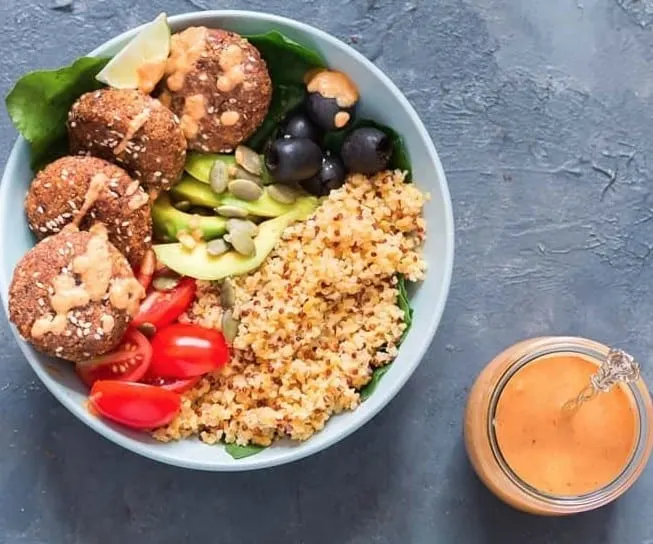 Buddha bowl foods are packed with nutrients, plant based food all in one bowl. This yummy Mediterranean version features homemade falafel, smoked red pepper hummus dressing, avocados, tomatoes, and olives.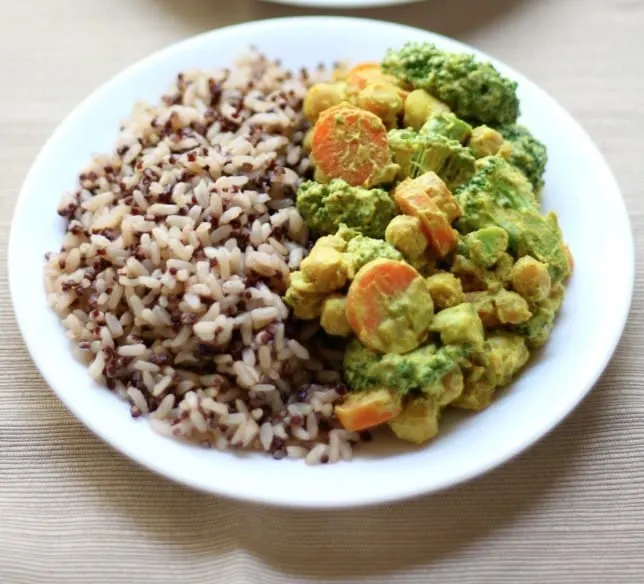 This simple coconut curry with brown rice is an easy way to feed a large family a nutritious plant-based meal. Double (or triple) the recipe and save the leftovers for easy lunches throughout the week.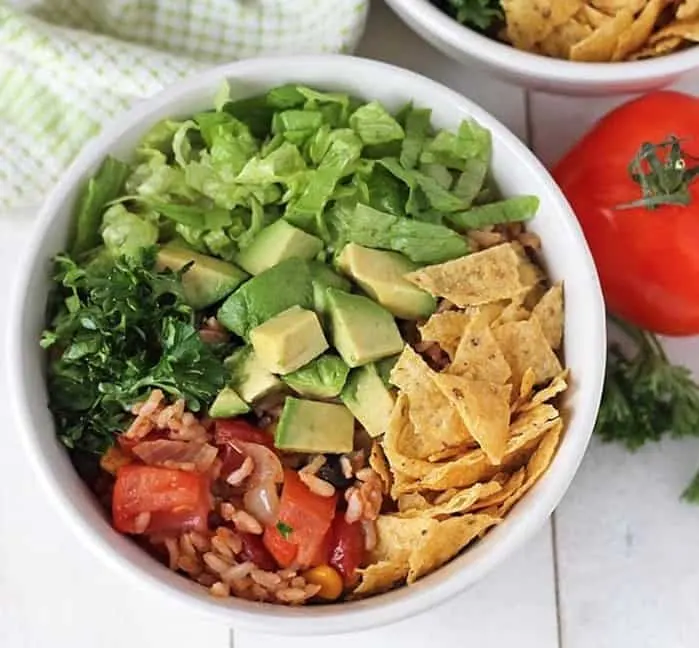 Taco bowl is one of the top meals in our house. I can't go wrong when the word "taco" is in the mix. In this version, black beans, rice, and corn provide a nutrient-dense bed for fresh-cut tomatoes, cilantro, avocado, and lettuce. I could live on this.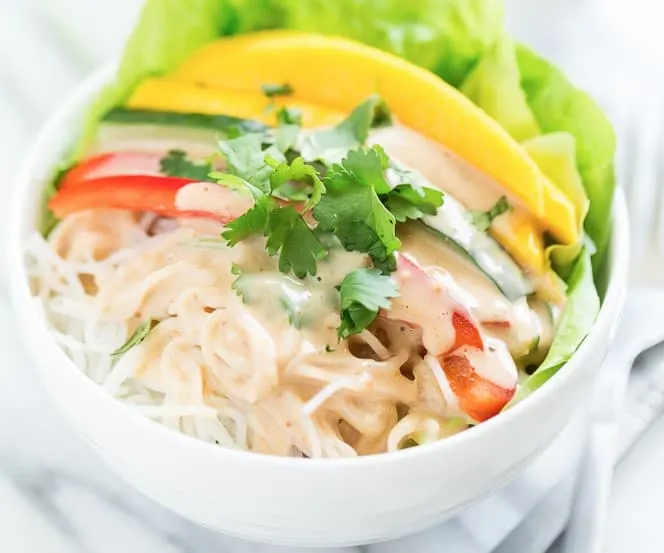 This genius recipe is basically a deconstructed Vietnamese summer roll. So, all the flavor with less than half the work? Yes, please!
Cleansing Drink Recipes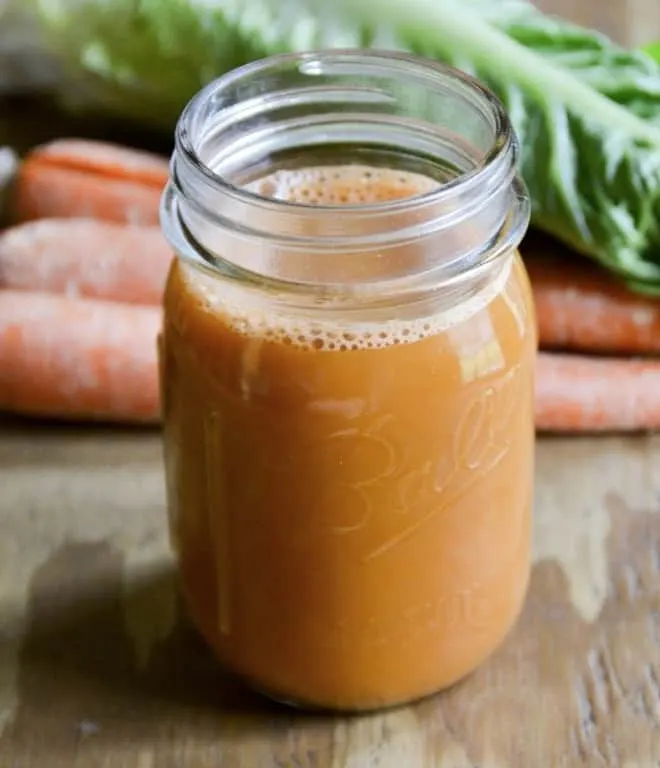 This juice recipe shows you how to create your own blend of therapeutic veggies and tasty fruits without a juicer. Get creative and whip up some new favorite blends while also cleaning out your system.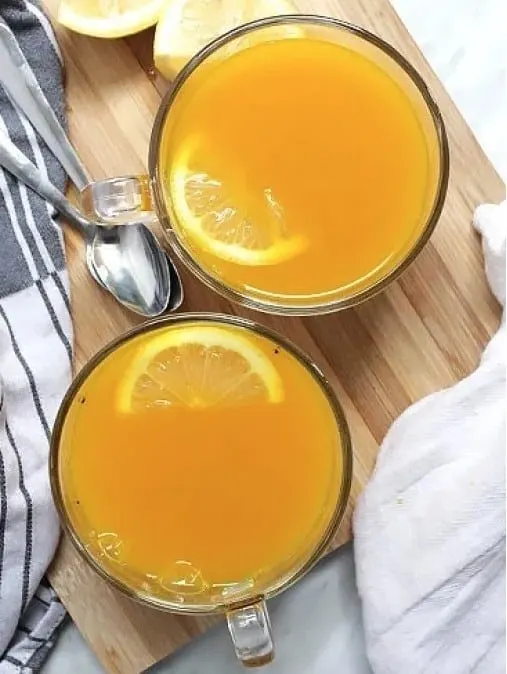 Ginger, honey and lemon combine with spices to create an anti-inflammatory hot drink that helps to boost your immune system. Perfect if you are fighting a cold or want to soothe a sore throat.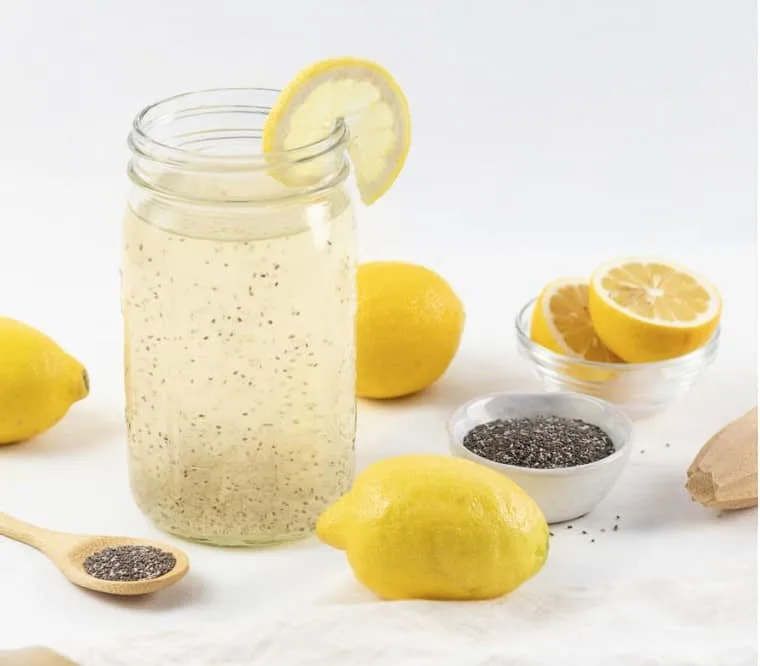 This genius recipe is basically a deconstructed Vietnamese summer roll. So, all the flavor with less than half the work? Yes, please!
If you normally drink vitamin water, soda, of juice, why not try switching it up this year for homemade fruit-infused water? It's cheaper, healthier, and more beautiful, and you can create any combination of fruits and herbs you want. These recipes are also great for getting kids to drink more water!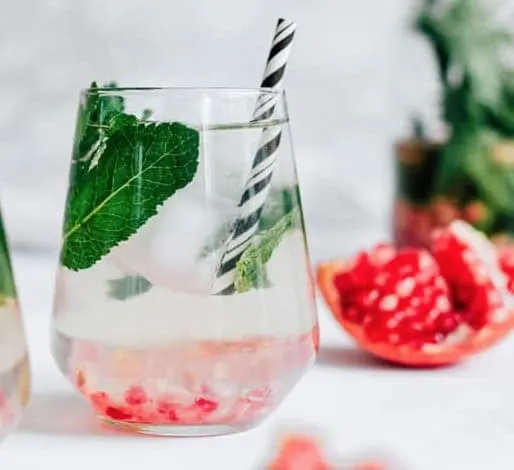 This simple, festive drink is the perfect cleansing treat to kick off the new year, especially if you overindulged during the holidays. (Who didn't?)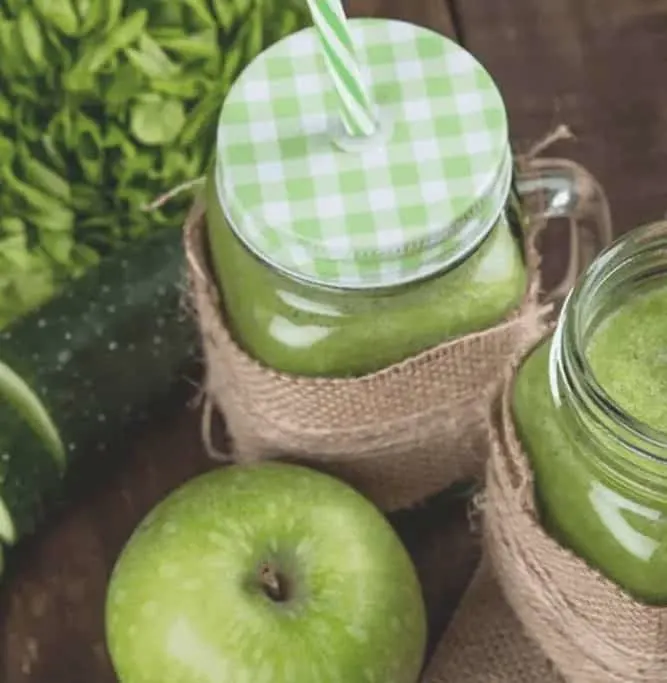 Packed with spinach, cucumbers, lemon, ginger, and apples, this alkalizing morning juice is an energizing kickstart to your day, perfect for those sluggish winter mornings.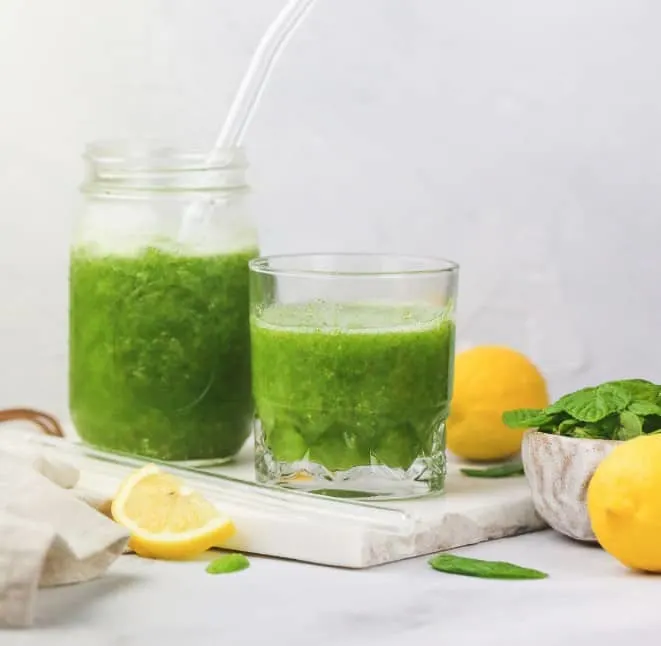 This refreshing Middle Eastern drink can be served over ice or blended for a thicker, smoothie-like texture. Either way, the combination of mint and lemon is a tasty way to complete your cleansing meals.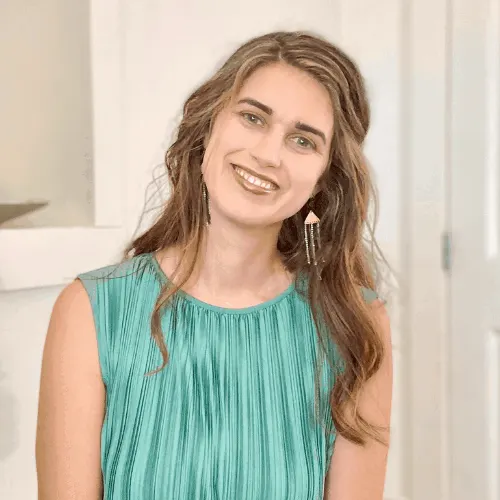 Sophie Agbonkhese is a writer, homeschooling mother of four, and a recovering overachiever (who occasionally relapses). She is the founder of My Cup Runs Over, a site dedicated to helping busy women simplify and enrich their lives. When she's not writing or debugging websites, Sophie spends her time reading, dancing, bullet journaling, reading, gardening, listening to audiobooks, and striving fruitlessly to have a clean house for at least five minutes.